[NTD News December 03, 2021, Beijing time]The epidemic situation in China continues to heat up, with new cases appearing again in Shanghai and Beijing. Emergency mechanisms have been activated in both places. Nucleic acid tests for all employees were carried out overnight, and relevant personnel were urgently quarantined.
Shanghai's local epidemic reappears
On December 3, the Shanghai Municipal Office of Epidemic Prevention and Control issued an announcement that on the 2nd, two newly confirmed local cases were a mother and daughter. The two returned to Shanghai from a high-speed train on November 18, and then gradually developed symptoms of physical discomfort. On December 1, the mother began to have a fever. The two went to the Pudong District of Renji Hospital for treatment. Nucleic acid tests were abnormal. After that, the two were diagnosed and sent to the hospital for isolation and treatment.
According to official reports, both patients have been vaccinated with two doses of the Chinese virus vaccine.
The residential area of ​​Lane 186, Mudan Road, Huamu Street, Pudong New Area, where the patient lives, has been closed and classified as a medium-risk area. Residents in the community carried out nucleic acid tests overnight, and officials reported that 185 close contacts and 464 related persons had been quarantined.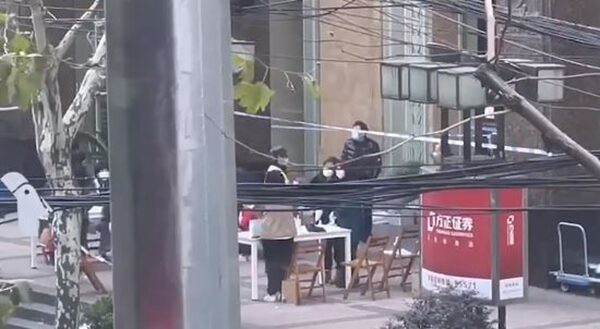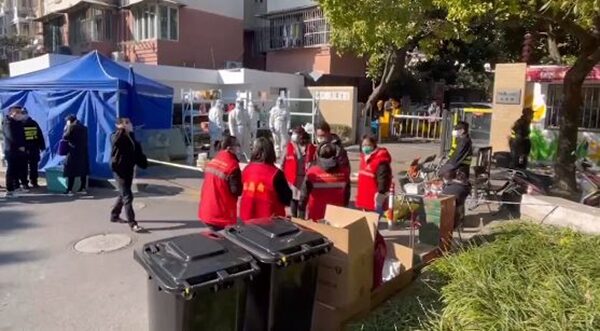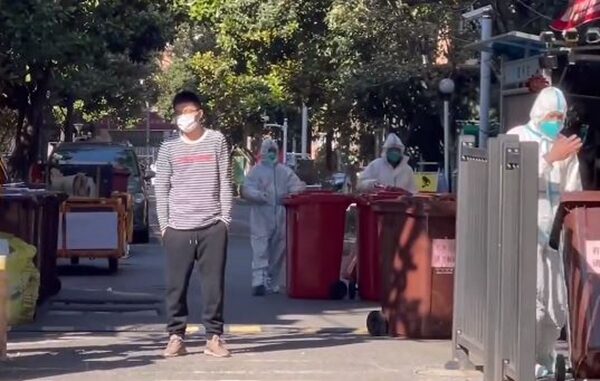 On December 2, Jinshan Hospital Affiliated to Fudan University in Shanghai issued a notice to immediately suspend outpatient and emergency medical services in accordance with the requirements of superiors for investigation.
In addition, Peninsula Garden Community, Changshou Road Street, Putuo District, Shanghai, and Shanghai Century Park also issued notices to implement closed control and control with immediate effect.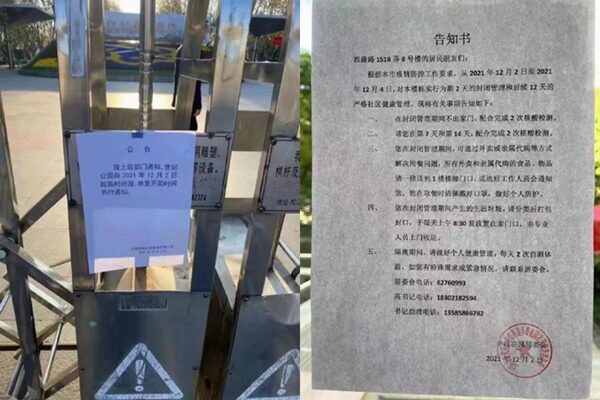 Netizens said one after another, "It is said that there are elementary school students who are in close contact and went to see dentistry." "It is the elementary school of Jinmeng School." ), and the surrounding two streets and the vegetable market were also closed." "A unit building in Xiangnan Community was closed yesterday. I heard that it was closed once. Then there were employees at the supermarket at the door in this building. , So today their house has no more vegetables for sale."
Earlier, three confirmed patients were found in Shanghai on November 25, and more than 20 hospitals in the city were closed and checked for emergency, which aroused public concern. A week later, local cases were found in Shanghai again.
Emergency response mechanism in two districts of Beijing's rising epidemic
Beijing also added local confirmed cases on December 2. The patient was officially notified that the patient was from Harbin. He arrived at Beijing Daxing Airport on November 28 and lived in Kunyufu East District, Haidian District.
On the same day, the eastern district of Kunyu Mansion where the patient lived was cordoned up, and all residents were subjected to nucleic acid testing overnight, and police were stationed at the entrance of the community.
As of December 2, there are 6 high-risk regions and 13 medium-risk regions in mainland China. At present, the most serious epidemic is in Manzhouli, Hulunbuir, Inner Mongolia, and the number of confirmed cases in Harbin has also continued to increase. However, because the CCP has been covering up the epidemic, the outside world cannot confirm the actual number of people infected with the CCP virus (COVID-19) in mainland China.
(Reporter Luo Tingting Comprehensive Report / Chief Editor: Wen Hui)
The URL of this article: https://www.ntdtv.com/gb/2021/12/03/a103283830.html