.
Today (June 26) is the 35th International Anti-Drug Day. The theme of this year's Anti-Drug Day is "Healthy Life, Green and Toxic-Free". The reporter learned from the Supreme People's Court that from 2012 to 2021, courts nationwide concluded a total of 957,000 drug-related crimes in the first instance, and 1.029 million criminals were sentenced to effect. Under severe punishment and effective governance, the spread of drug crimes in my country has been effectively curbed.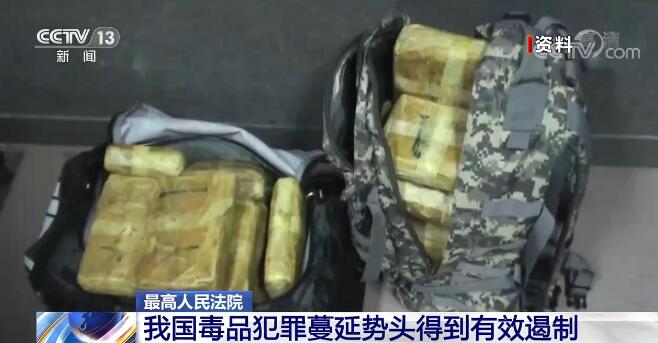 As the number of drug addicts in my country has been declining year by year, crimes such as "zero-package" drug trafficking, illegal possession of drugs, and accommodating others to take drugs have shown a downward trend. The courts have severely punished smuggling, manufacturing, and large-scale drug trafficking and other source-based crimes in accordance with the law, and have stepped up punishments for crimes involving new types of drugs, endangering young people, and drug crimes in rural areas.
The reporter learned from the National Immigration Administration yesterday (June 25) that as of June 22, the national immigration management agency had cracked 277 drug cases in border areas this year, including 73 cases of more than 10,000 grams; various types of drugs were seized. 4,260 kilograms and 486.6 tons of drug-making materials, and the infiltration and inflow of foreign drugs from border areas has been effectively curbed.