Xi Jinping Winter Olympic Tour丨Enter the main media center of the Beijing Winter Olympics and Paralympics
2022-01-05 12:02:26Source: CCTV News
The exterior curtain wall with the image of "flock of birds"
Matching the shape of the main building "Kunpeng Spreading Wings"
Like a bird, flying like a bird
This is located in the second phase of the National Convention Center
Main Media Center of the Beijing Winter Olympics and Paralympics
January 4, 2022
Xi Jinping came here to investigate
△ Poke the video and walk into the main media center of the Beijing Winter Olympics and Paralympics
The main media center includes two major functions: the main news center and the international broadcasting center. The total area used during the game is about 216,000 square meters, including the news release area, broadcast work area, media restaurant, media work room and other functional areas.
As the matchtime headquarters of registered print media and broadcasters, the Beijing Winter Olympics Organizing Committee, the International Olympic Committee and the official information release center of the National Olympic Committees, the main media center is expected to receive about 11,600 domestic and foreign journalists during the match, including print There are about 2,600 media reporters and about 9,000 broadcasters.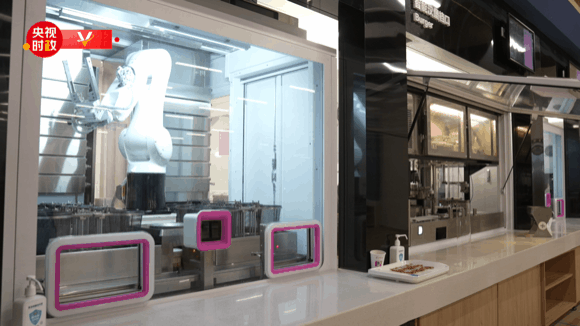 △ Smart restaurant
During the game, smart operations will be launched here, and smart epidemic prevention platforms, smart restaurants, etc. will provide 7×24 hours of services for news media reporters and rights-holding broadcasters.
.