The Inter coach praises his team after the success with Atalanta which guarantees participation in the next Champions League: "This was the most important match for the club, even more than the final in Istanbul". On City: "We know him, he's the strongest team in the world. Will Lukaku start in the final? I'll decide for the good of the team"
A fulminant start, a performance – a few days after the efforts of the Coppa Italia – which confirms Inter's excellent momentum, two weeks before the Champions League final. "I am very satisfied and happy, I congratulated the group", he comments on Sky Simone Inzaghi after the success against Atalanta. "Tonight was the most important match, we practically played a group stage in two months. Thursday morning we returned at half past five and we didn't train because the boys were very tired. Kudos to this group. We listened little and worked a lot".
Skriniar towards recovery
Having arithmetically conquered the place in the next Champions League, now we are starting to think about the final of this edition: "Starting strong against City will be fundamental. Now we have to rest because we have spent a lot. We have to recover strength, energy and some injured players: Mkhitaryan, Skriniar, Correa , then tonight D'Ambrosio had a little problem. We hope to recover them at least for the Champions League final. Skriniar will be back in the group from next week, he's working well, Mkhitaryan too. D'Ambrosio needs to be evaluated".
"City the strongest in the world, but…"
"Is Lukaku changing hierarchies in view of Istanbul? We will see, there are two weeks left. Choices will be made but always for the good of the team. We know City, they are the strongest team in the world and they will start as favourites. But we have put everything to reach this final and we will play it with a lot of confidence. We have already started preparing for it but first there was this match which for our club was the most important of all these finals and these trophies, perhaps even more than the Champions final itself ".
deepening
The teams already qualified for the next Champions League
Barella: "Let's enjoy the final against City"
"We said it to each other in the locker room, we had perhaps the most difficult opponent to face so a few days off, but we wanted to address it right away and we succeeded," he explains Stretcher commenting on Inter's incredible start against Atalanta. Then he too turns his thoughts to the Champions League final: "It was a bit of a strange season, in Italy we left something with some matches with an incorrect approach. A good and important match awaits us after the championship. In the last period there have been fewer ups and downs, we found balance and fitness which was missing in some players. Let's enjoy this date, we deserved it. Underdogs? I just say that in the Italian Cup we were favorites and Fiorentina scored immediately and got us into trouble."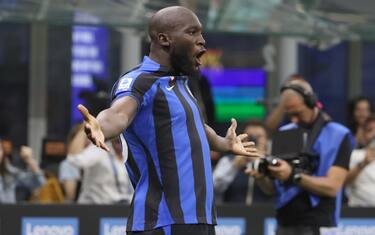 deepening
Inter-Atalanta 3-2 report cards