[Epoch Times November 17, 2021](Reported by The Epoch Times reporter Eva Fu/Compiled by Chen Ting) On Tuesday (November 16), NBA Celtics player Enes Kanter attacked Beijing is killing prisoners of conscience on an industrial-scale in order to obtain organs. He also doubled down on social media to criticize the CCP regime's widespread human rights violations.
"Stop killing for organs. This is a crime against humanity." The Turkish player wrote in his posts on Twitter, Facebook and Instagram. (Link)
On Kanter's post, there was also a photo of a pair of custom-made sneakers that conveyed the same message. A doctor in blue clothes was painted on the sneakers, clutching an organ that was bleeding. Liver, kidney, and heart are painted on the toe; each organ has a price tag. On the entire pair of sneakers, splattered blood was painted everywhere.
"Stop organ harvesting in China." A slogan like this was written in bold on one side of the shoe.
For the first time, a detailed report appeared in 2006, alleging that the Chinese Communist regime has been harvesting organs from living people and selling them on the transplant market. In the same year, several informants contacted The Epoch Times to expose this illegal behavior.
In 2019, the independent "People's Court" headquartered in London, after a year-long investigation, confirmed the long-standing allegations. The court found that Beijing had been forcibly harvesting organs "on a significant scale" for many years and never stopped. The court stated that the main source of organs is Falun Gong practitioners. Since 1999, Falun Gong has been brutally persecuted by the CCP authorities.
Some medical experts expressed that the fear of economic retaliation has, to a certain extent, turned a blind eye to such violations of human rights by the medical profession and the international community.
Weldon Gilcrease, a gastroenterologist at the University of Utah, said that when he tried to discuss court decisions with the school's health care system, the leadership had reservations, worried that if they said it, China would stop it. International students go to the university to study.
In September, Gilcris told The Epoch Times: "You can definitely get personal support, but when you try to elevate it to the institutional level, there will be a deafening silence."
The American business community is unwilling to speak up on China's human rights issues. Coca-Cola, Airbnb, P&G, and Visa, the main U.S. sponsors of the 2022 Beijing Olympics, declined to say whether they would support another Olympics when they were questioned by U.S. lawmakers in July this year. Place.
Andrea Fairchild, Visa's senior vice president of global sponsorship strategy, said at a congressional hearing: "As long as the government allows athletes to play, we will be there to support and sponsor them."
In the past two years, the NBA has twice aroused the anger of the CCP over human rights issues.
In October 2019, Daryl Morey, then general manager of the Houston Rockets, tweeted a post in support of Hong Kong's democratic activities, causing the NBA to lose its main Chinese sponsor. The Chinese Communist Party's state media CCTV and Internet giant Tencent have also stopped broadcasting NBA games.
Soon after, Tencent, which signed a five-year live broadcast contract with the NBA, quietly resumed broadcasting, but after Morey moved to the Philadelphia 76ers in November last year, the team's games were only broadcast through text and picture updates.
In October this year, Kanter's outspoken criticism of the Tibet issue triggered another round of retaliation from China. After he posted a two-minute video on Twitter, criticizing the CCP's oppression of local religious freedom, the Celtics live broadcast disappeared from Tencent.
The 29-year-old player has significantly reduced his playing time this season. He has only played two games so far, averaging only 5 minutes of playing time per game. Some fans suspect that this is related to his actions. Kanter himself seems to have hinted that this is the case.
"Continue to restrict me on the court, I will expose you outside the court." He wrote on Twitter two days ago. (Link)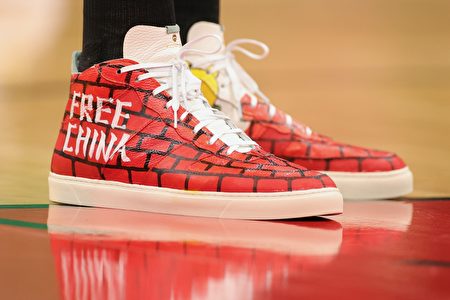 However, Celtics head coach Ime Udoka believes that restricting Kanter's playing time is a "strictly based on basketball" decision, and he pointed out Kanter's defensive weaknesses.
According to a report from Boston.com, Uduka said: "We have a lot of people who are qualified and want to play. They are very competitive, so they start to get anxious. You want them to play, but other players play well. "
Udoka also stated that Kanter's comments were "not really distracting."
He said: "I don't have social media. I have heard about some things that players have the right to express their opinions. And I said from the first day that anything related to basketball has nothing to do with it."
Editor in charge: Ye Ziwei#
.