Sunday, June 5, 1983. There floats in the heat of the capital a sweet euphoria. Yannick Noah is in the final of the French Open. At 23, the Frenchman (seed no 6) has made those who see him only a dilettante lie, by conceding only one set against to the sad Czechoslovak sire Ivan Lendl, in the quarter-finals.
In the semi-finals, he ridiculed his compatriot Christophe Roger-Vasselin (6-3, 6-0, 6-0). He only has one obstacle left to overcome: the young (18) and already experienced Mats Wilander (no 5), smothered winner of the Argentinian Guillermo Vilas the previous year, but whom Noah has just beaten in Hamburg.
Read also the interview with Yannick Noah:
Article reserved for our subscribers

"My dilettantism was a locker room posture"
Between the French and his Rastas – in wool, we will learn later – and the Swede in the ringlets, it is difficult to make a clearer opposition of styles. The exuberant attacker against the timid dismissal. Hot-blooded tennis versus cold-blooded tennis.
The stadium is packed, assailed by 18,000 spectators crowded into the stairs. The rest of France is stuck in front of its small screen. "50 Million Noahs"titre The team the day before the final.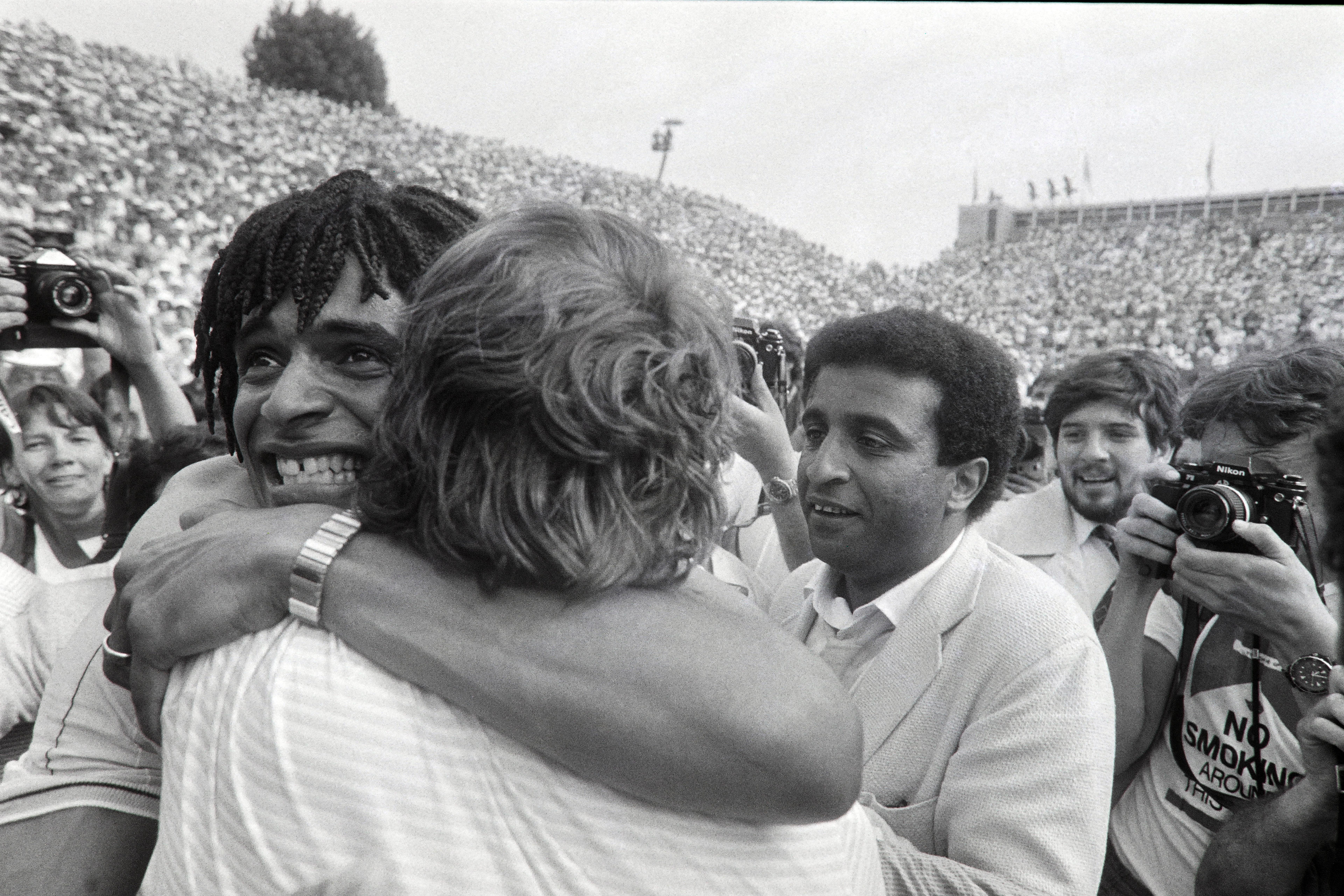 "When we arrived at the stadium, there was a real electricity in the publicremembers Christophe Guibbaud, the first cousin of Noah, born a month before him. The weather was very nice, we could smell the smell of plane trees, beaten earth, dust…" The young man has just finished his military service and discovers that day Roland-Garros and his propriety. Panama hats and canoeists fill the boxes, the Tiers-Etat of Auteuil has been handed out bobsleighs in the stands. "I found that the people were beautiful and classy, ​​I who came from the provinces", says the discreet Grenoble resident. He is seated in the guest gallery, a little higher than the Noah clan, at the edge of the court, where the mother, Marie-Claire, the two sisters and the father, Zacharie, winner of the Coupe de France football are installed. with Sedan when Yannick was 1 year old.
Psychological ascendancy
Opposite, in the presidential gallery, Michel Sardou and Enrico Macias cut the end of the fat, not far from Jean-Paul Belmondo, the physicist Louis Leprince-Ringuet and his eternal pipe in his mouth (the Evin law has not yet been promulgated… ), and a few political figures, including Jacques Attali, then special adviser to President Mitterrand, and the Minister of Culture, Jack Lang. In the front row, Philippe Chatrier, the president of the French Tennis Federation, is suffocating in his suit.
You have 71.38% of this article left to read. The following is for subscribers only.