Tuchel pointed out the referee problem after the game and the rules interpret whether Alonso committed a handball foul
In the second round of the Champions League quarter-final between Chelsea and Real Madrid, Chelsea, leading 3-0, scored a goal by Alonso in the 62nd minute, but VAR finally determined that Alonso had committed a handball foul and the goal was cancelled.
After the game, Chelsea coach Tuchel also expressed his dissatisfaction with the referee. "I didn't see the ball, but I'm especially disappointed that the referee didn't watch the VAR video in person. You're the referee and you shouldn't leave it to someone sitting in a chair in isolation."
According to the current 2021-22 version of the football competition rules, the determination of handball fouls: a goal is directly formed after the hand touches the ball. Even if it is an accidental handball, a handball foul should be awarded.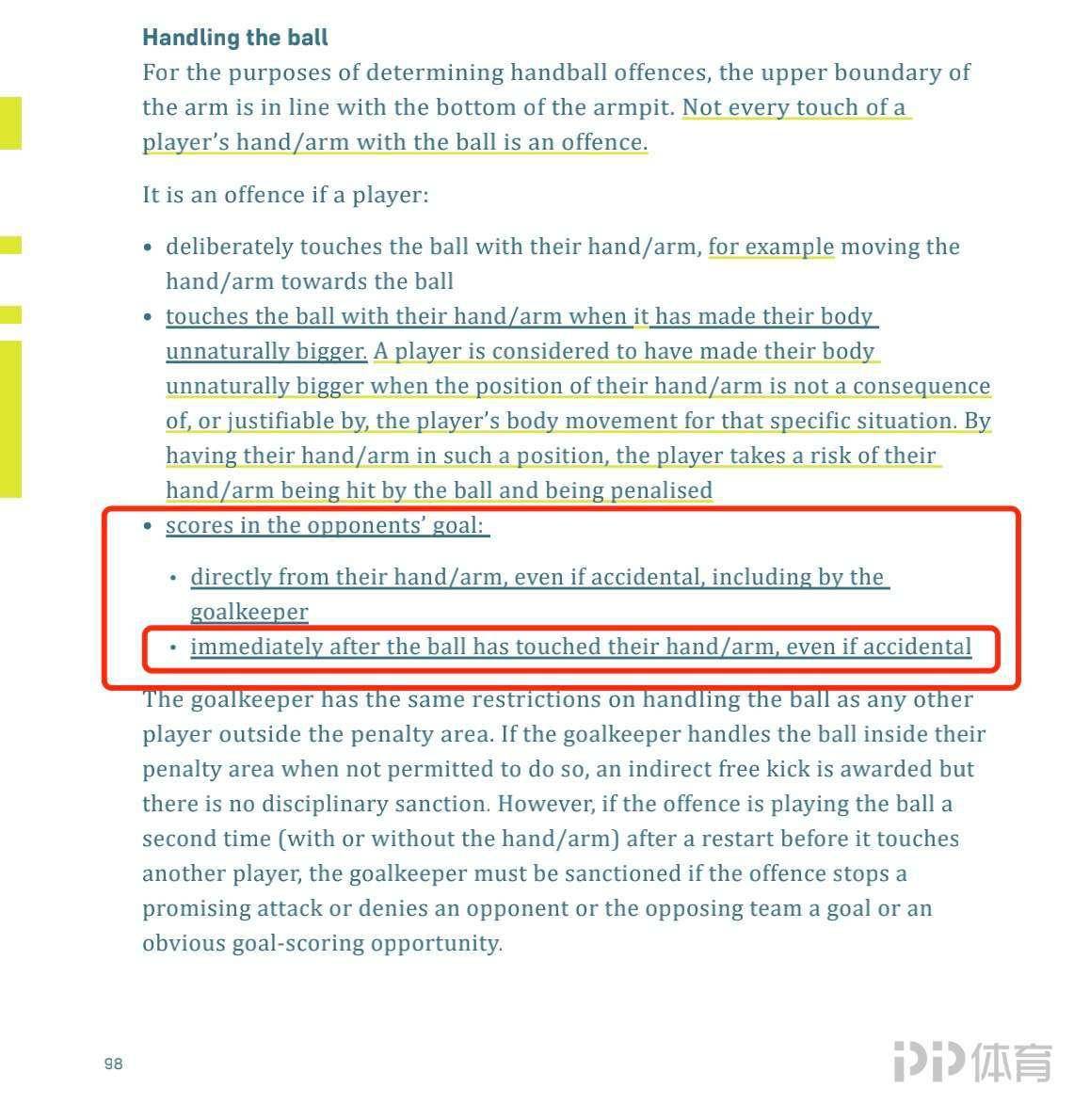 Referring to the VAR manual, the referee's review on the spot is mainly for "subjective" penalties, such as "objective" penalties such as whether it is in an offside position, whether the hand touches the ball, whether the ball is out of bounds, etc., the referee can Directly listen to the information of the video assistant referee to make a decision, without having to go to the sideline to watch the review in person.
As for Alonso's handball or not, the main dispute is whether the ball is in contact with the hand, which is an "objective" penalty. The referee of this game chose to listen to VAR's opinion to call a handball foul. There is actually no problem in the process.Return to Sohu, see more
Editor:
Disclaimer: The opinions of this article only represent the author himself, Sohu is an information publishing platform, and Sohu only provides information storage space services.