It has a long history to say that it is called "the world's three major events" together with the World Cup and the Olympic Games. Yet over the past few decades, the Chinese have been spectators in this top-level confrontation.
More than 70 years after the birth of F1, the first Chinese face is finally ushered in. When Zhou Guanyu drove his car on the track, the dream of several generations of Chinese drivers and fans has been supported since then.
From karting to F1, from childhood hobbies to life ideals, to willingness to dedicate all careers to it, Zhou Guanyu seems to be born for racing.
On March 20, local time, in Sakir, Bahrain, in the 2022 F1 Bahrain Grand Prix race, the first Chinese driver in F1 to participate in the race, Zhou Guanyu, finally ranked 10th, earning 1 point in the first race of his F1 career. Image source: ICphoto
Without the guidance of seniors and lack of experience to learn from, Zhou Guanyu made great efforts behind becoming the "first person". His love for racing made him finally overcome many difficulties and stand on the stage of his dreams. The sport is in his blood, like a part of his life.
In 2015, F4 runner-up;
2016, European F3 runner-up;
In 2018, the first Chinese driver to win in F3;
In 2020, the first Chinese driver to win the F2 championship…
Zhou Guanyu has taken one step at a time, until now he has become the first F1 racing driver in China, and has achieved a breakthrough of zero points.
There are no shortcuts to success. This way, Zhou Guanyu walked solidly and firmly. It is this steadfastness that makes him more confident to face the challenges ahead.
Zhou Guanyu, China's first F1 racing driver, started his F1 career at Sakhir Circuit in Bahrain. China News Agency issued Qian Jun Motorsport Photo Source: CNSphoto
For Zhou Guanyu, who is quasi "post-00", the dream track has just been rolled out.
In a recent conversation with China-Singapore Sports, Zhou Guanyu shared his F1 life and his expectations for the future.He hopes that his dedication and determination to racing can inspire more people to pursue their dreams.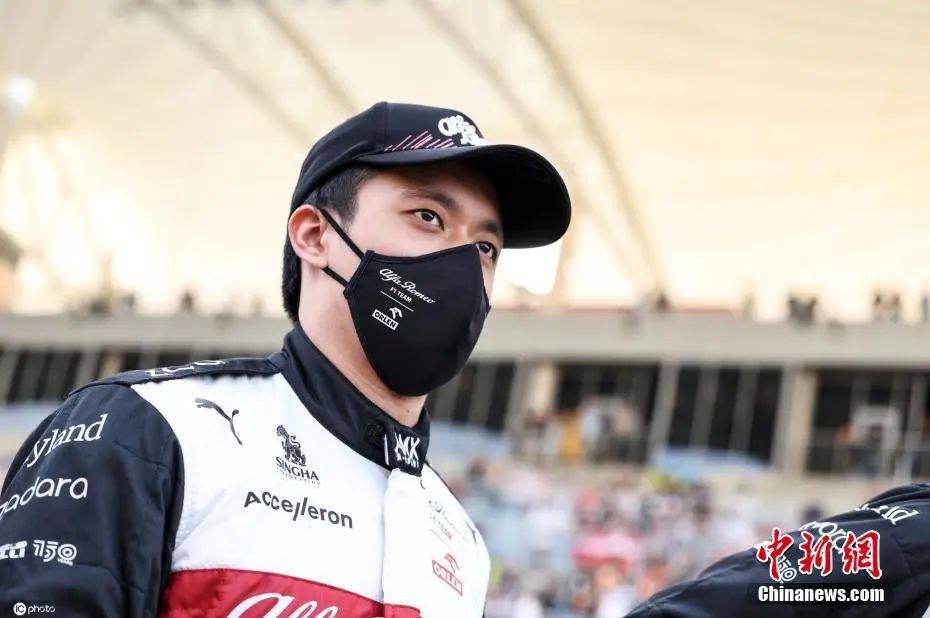 On March 20, local time, Sakir, Bahrain, the 2022 F1 Bahrain Grand Prix race, the first Chinese driver in F1 to participate in the race, Zhou Guanyu, represented the Alfa Romeo team, and finally ranked 10th. He won the first race of his F1 career. to 1 point. Image source: ICphoto
China-Singapore Sports: After the two races in the new season, how do you feel about your performance?
Zhou Guanyu: Before the start of the season, I set myself two goals: one is to enter the Q2 stage in qualifying; the other is to get points in the race.
After the Bahrain Grand Prix, both goals were achieved. Not only is this an affirmation of the team's pre-race preparations, but it also allows me to tackle the season with more confidence.
Although there were some twists and turns in the Saudi Grand Prix, the team as a whole is developing in a positive direction, and the communication with each other is also very positive, which is very worthy of recognition.
However, the season is long and there can be no slack. Regardless of hardware or software, we need to constantly upgrade and strive for better results.
China-Singapore Sports: It has been 4 months since you officially joined the Alfa Romeo team. How do you feel differently now? What is the biggest change in you compared to that time?
Zhou Guanyu:During these 4 months, the team has put in a lot of hard work. Due to the tight time to prepare for the new season, in order to make myself more fully prepared, I have been staying in Europe to maintain close communication with the team factory, so that the engineers can understand my driving skills and how to adjust the car. Overall, all our work is done very well so far.
The biggest change in myself, I think, should be in the mentality.It's been an incredible journey to start an F1 career in such good shape.It gives me confidence in the future and can drive the car more freely.
China-Singapore Sports: What does F1 mean to you? What has it brought you after joining F1?
Zhou Guanyu:F1 has always been my dream. To be one of 20 people (note: there are 10 teams in F1, and each team has two racing drivers) is a dream come true, and I am both happy and proud.
In the process of realizing my dream, many people have given me support and companionship, which is the driving force for me to keep moving forward.Joining F1 is not only a recognition of my long-term hard work, but also a firmer belief in my professional racing career.
China-Singapore Sports: What is the biggest difference between F2 and F1? Are you feeling a lot of stress right now?
Zhou Guanyu:F1 is very different from F2 and it represents the highest level of the sport.
Here, you get more attention and you get busier. Everything you do will be seen by many people. Because of this, you need to make sure that every detail is infallible and avoid all avoidable mistakes.
For me, the result of the opening game has released the pressure on myself, so it is relatively good now. In fact, I don't want to put too much pressure on myself, but a moderate amount of pressure will help me continue to learn and grow, and then try to break through my personal limits as much as possible.
China-Singapore Sports: It can be seen from the daily interaction that the team has a harmonious atmosphere. What exchanges have you had with teammate Bottas? As a senior, what advice did he give you?
Zhou Guanyu:I have a good relationship with Bottas. He is a very good driver and teammate with a lot to learn from him.
Bottas has helped me a lot since joining the team. Before the recent race, I also asked him about the warm-up lap. In fact, not only Bottas, but the whole team got along very happily.
Zhongxin Sports: You have revealed that when you first entered F1, there were some doubts in the outside world. How do you feel about this and how do you deal with it?
Zhou Guanyu: I like to respond to my doubts with practical actions, not words.
I want to respond with performance and results on the track. In the last two games, I've proven it in the best possible way.
After the opening game, I received private messages from many friends expressing their encouragement and support. It makes me happy and proud to be recognized by others with my performance.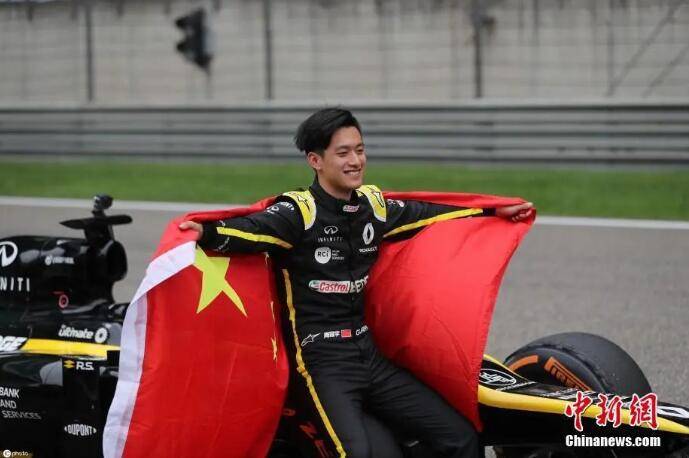 In 2019, Zhou Guanyu joined the Renault Sports Academy and became a development driver of the Renault F1 team, and made an overtime appearance in the F1 Chinese Grand Prix in 2019. Image source: ICphoto
China-Singapore Sports: F1 is the world's top event. As China's first F1 driver, your every move will have a big impact. Standing on such a platform, what do you hope to convey to those who care about you?
Zhou Guanyu: Becoming an F1 driver has always been my goal. Motorsports has been integrated into my blood. I hope everyone can see my pursuit of my dreams and persistence in my love.
I have given a lot on this journey, and I would like to thank you all for your support and help. I will continue to improve through my own efforts to achieve more breakthroughs, and I hope this can inspire more people to strive for their dreams.
China-Singapore Sports: What are your hobbies in your life?
Zhou Guanyu: In addition to racing, I like to get in touch with fashionable things, and I will also participate in some designs.
There are also rap (rap), football, badminton, in fact, I have many interests. I also enjoy group games with friends, these are great ways to decompress.
China-Singapore Sports: The season has just begun. What new expectations do you have for the next game?
Zhou Guanyu: Maybe in everyone's eyes, the next goal should be to stand on the podium. But now, I am not in a hurry to set such a goal for myself.
Gaining points in F1 is an unexpected thing for me, especially when I achieved two goals in succession in my first race. Before I set foot on the field, I couldn't imagine such a result.
For me, there are many tracks throughout the year that are completely new challenges. I hope that I can perform steadily, lay a solid foundation, and through unremitting efforts, bring out the ultimate potential of the car, and keep as many points as possible to finish the race.
Everything this year is brand new, and I will feel it with my heart.(Author Yue Chuan)Return to Sohu, see more