---
Apple's iPhones are considered to be particularly secure. A gap in the cult cell phones now puts iPhone users in danger. With the simplest of means, criminals can gain complete control over the Apple account. If you want to protect yourself, you absolutely have to change an attitude. We show how it works in the video.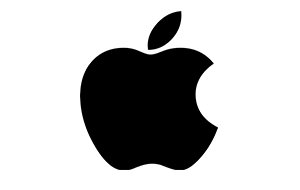 Private photos, messages from loved ones, access to passwords: For iPhone users, the Apple account is the control center of their digital life. Thieves who have recently resorted to a nasty scam know this too: First, they spy out their victims' passcodes. This happens in bars, the tram or other public places.
They then steal the corresponding iPhone and access the settings with the passcode. There they can generate a so-called recovery key and thus block the actual iPhone owners from their Apple account. This attack method is currently rampant, particularly in the USA. But there is a protection against it: the screen time. It works like this:
iPhone theft: How to protect your Apple account
Open settings
Select "Screen Time".
Turn on Use Screen Time Passcode
Enter code and confirm with Apple ID. Important: the code must be different from the passcode!
Go to "Restrictions".
Activate the check mark for "Restrictions".
Go to Account Changes
Check the "Do not allow" box
With this change you can iPhone thieves can no longer go into the account settings and generate a recovery key – even if they know their victim's passcode. This is exactly why it is crucial that Screen Time code and passcode are different. In the video above we explain step by step how it works.
Apple wants to research additional protective measures
Until Apple plugs this loophole in iOS, going through Screen Time is the only way to protect yourself from such account lockouts. However, it is unclear if and when that will happen. When asked by the Wall Street Journal, the US company only said that it was researching additional protective measures (source: Wall Street Journal).
Don't want to miss any more news about technology, games and pop culture? No current tests and guides? Then follow us on Facebook or Twitter.