The epidemic has been unblocked for a long time, and many people have boarded the plane again to go abroad for fun, but when it comes to going abroad, one thing that must be prepared is: the Internet! ! (It is super important to give it two exclamation marks XD) I believe that there are friends who silently follow Xue Xue, you should know that I am now in Germany, which is too far away. Before I set off, I also did a lot of homework on the Internet, and finally considered going abroad It takes a long time, and I may still need to receive text messages from Taiwan and I don't want to pull out the card, so I chose to use the eSIM card! I won't say much here, interested friends can research whether their mobile phones support virtual SIM cards. Then comes the main topic. Although I activated the eSIM card abroad, I still encountered network freezes, and even displayed "EDGE" and "Searching" on the signal grid. What should I do?
Mobile network display "EDGE"?
EDGE I don't know if you have seen it on your mobile phone. It usually appears when your mobile phone signal is very bad. For example, if you are in a closed space, elevator, basement, etc., it may cause your mobile phone to be in a state of poor network reception. , normally you can leave that area, and the mobile phone will recover above 4G. If you ask some telecom operators that provide data roaming services, the customer service staff will probably say that the mobile phone shows EDGE, indicating that the data is exhausted, or your poor reception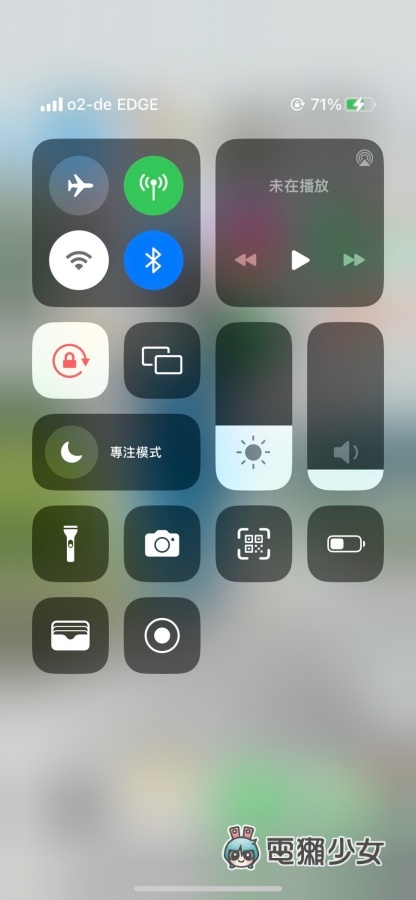 The phone displays "No Service", "Searching" or "SOS"?
However, if you are in the same place, the reception is good at first, and even 5G appeared, but suddenly the connection is lost and becomes "EDGE", "No Service", "Searching" or "SOS", indicating that the device cannot connect to the mobile phone Network, at this time we answer according to Apple's official standard, you can turn off mobile data and turn it on again to let the phone reconnect.Xuexue has two SIM cards here, so the screen will let me choose which SIM card to use for mobile data, and I will also attach a screenshot for your reference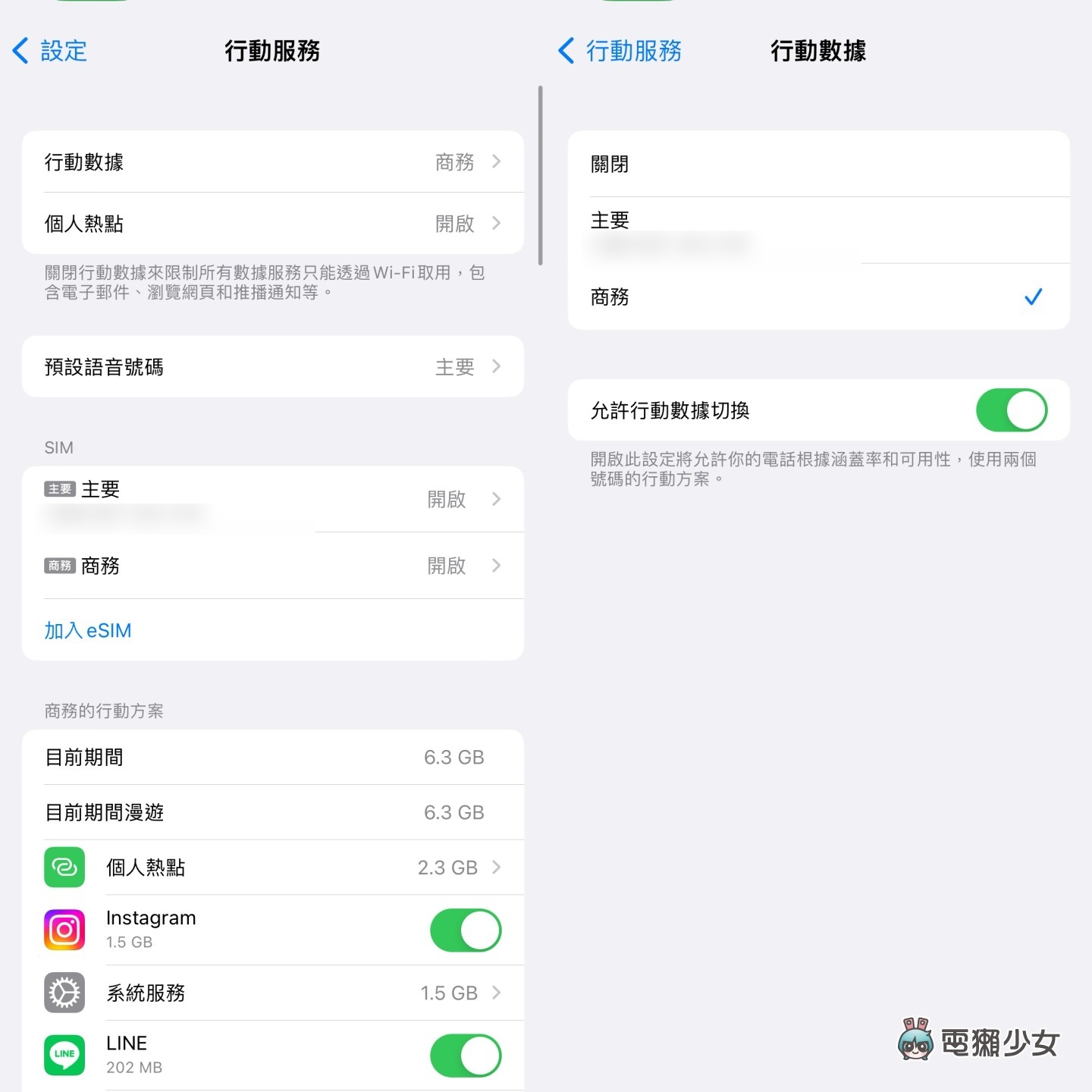 If you use data roaming service, remember to make sure that the "Data Roaming" option is turned on. If it doesn't work, try restarting the computer. It sounds stupid, but it is really the answer written by Apple on the website XD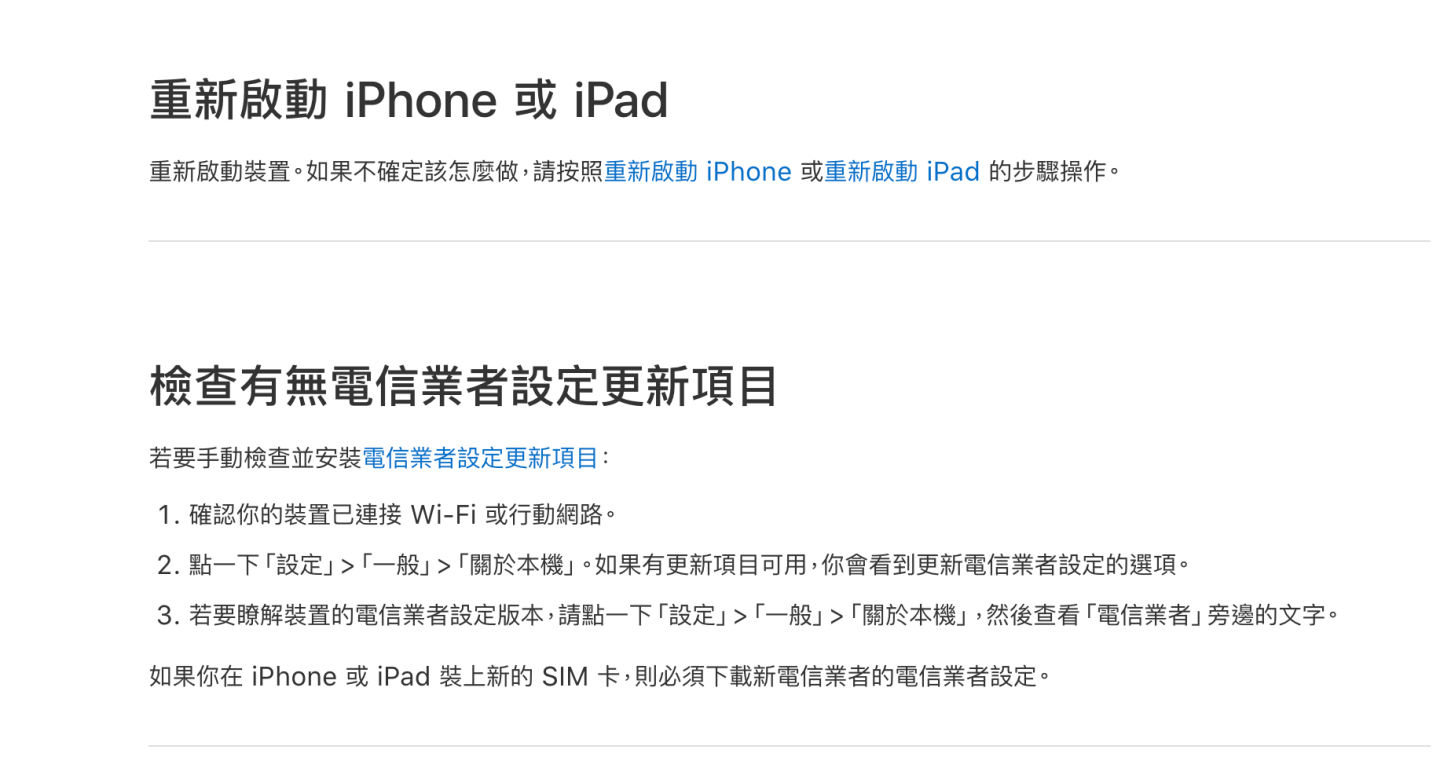 (Image Source:Apple)
Last but not least: Reset network settings
Come on, if you have tried all the above, but there is still no way, then you can only use the last trick "reset network settings". Why do you need to reset the network settings? In fact, sometimes the system will It may be due to the confusion of internal data, resulting in abnormal functions. Simply put, your mobile phone is not acclimatized with you! At this time, if you reset it, you can often solve the problem of abnormal mobile network connection. I know your worry. You must think that resetting will affect the internal data of the mobile phone, such as photos, etc., but in fact this The "Reset Network Settings" on the side will only reset your past network data, and the others will be kept. The only more troublesome thing is that after the reset, if you go back to your country, you may have to reconnect to a lot of Wi-Fi. Qiang Qiang, let me show you the known Wi-Fi page that I cleaned after reset (press edit to view)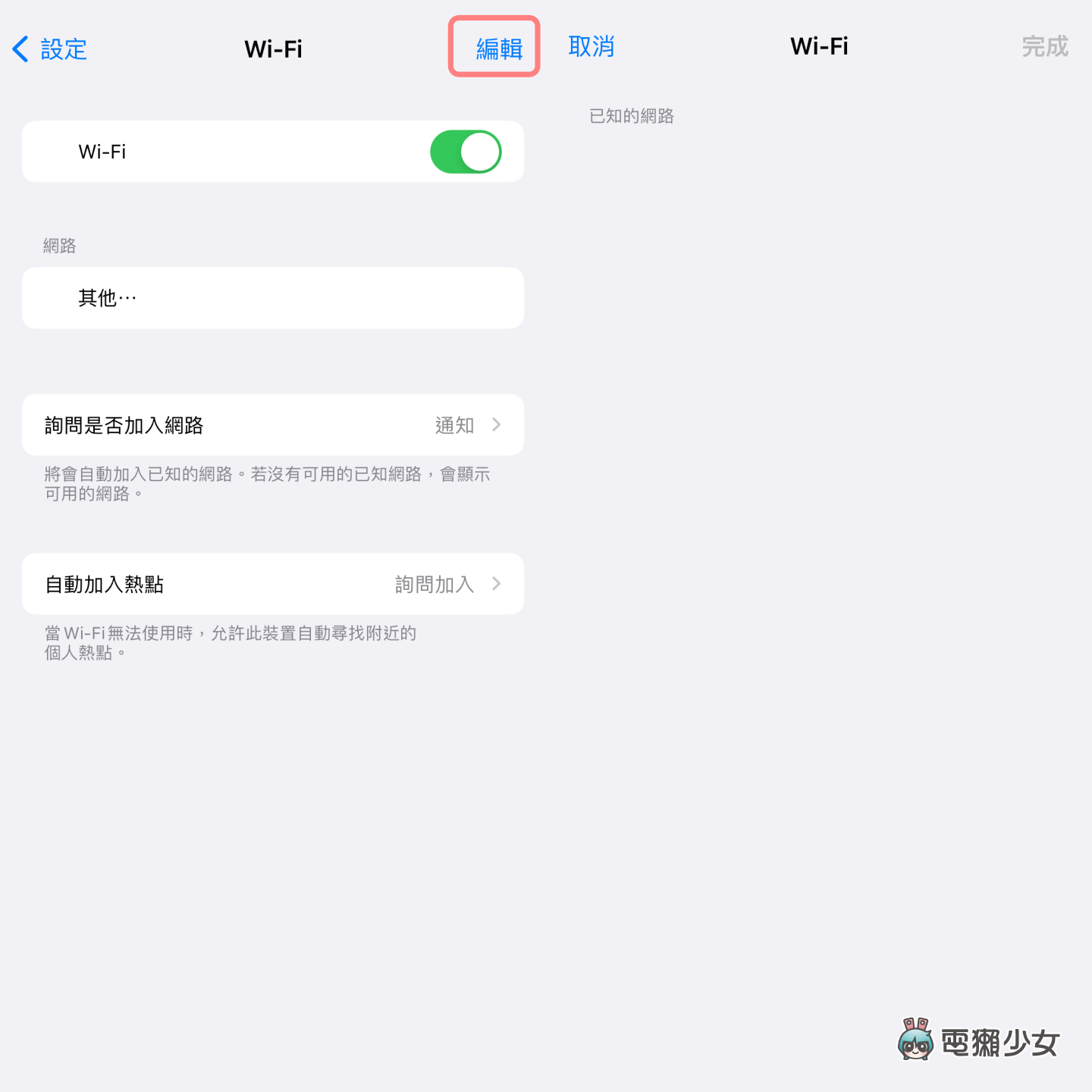 Well, then I will teach you how to reset, it is very simple. First go to "Settings" and click "General"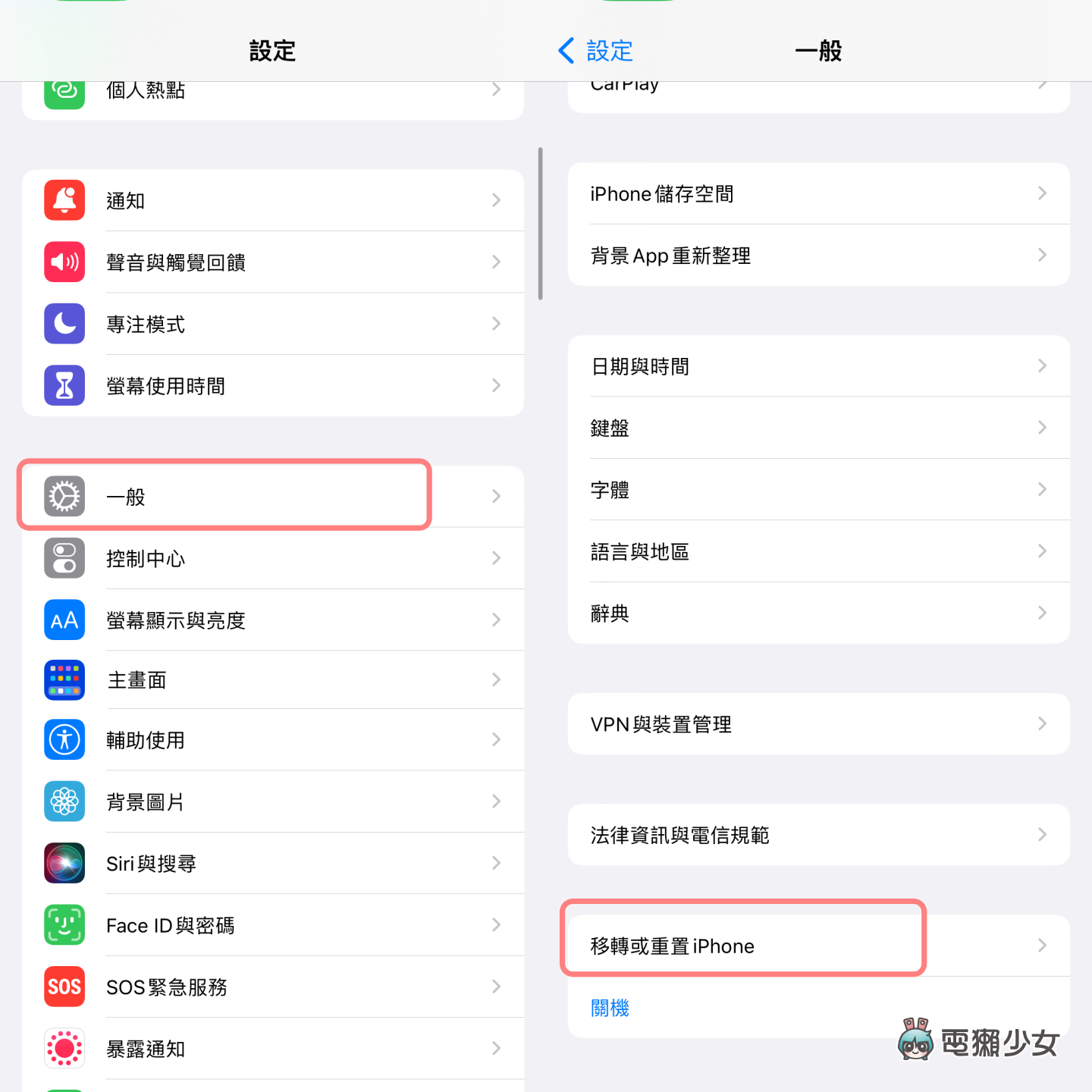 Then find "Move or reset iPhone" at the bottom, click in and click "Reset", I know this step is scary, but don't worry, it won't let you reset immediately, after clicking, a lot of related information will pop up There are reset options, one of which is "Reset Network Settings". After clicking on it, the phone will restart and ask you questions related to your mobile data plan. Reset it once and you're done!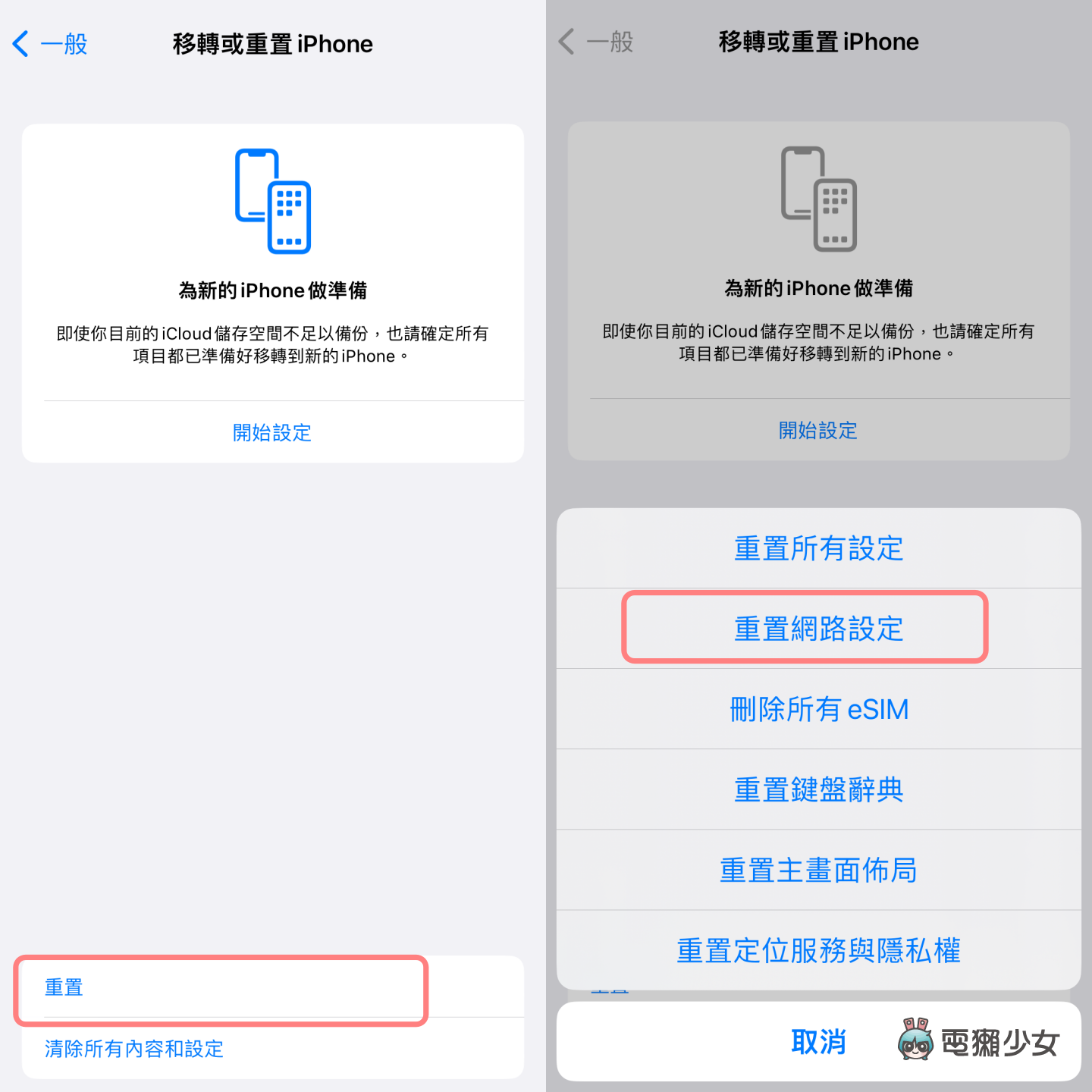 After the reset, the girl in Germany finally has the Internet to send articles to everyone, woo woo! I will try my best to share the solution to everyone when I encounter various difficulties during the next trip!
💞 Electric Otter Girls LINE Official AccountFriends are being recruited! Featured daily technology news and promotional events, as well as secret skills of various Apps, you just missed it!