"Clarity and responsibility". Emmanuel Macron takes note of the electoral result of the legislative elections and of the "fractures" that are lacerating France. He then prepares to set up a government with an enlarged majority – a coalition, external support, "text of law by text of law", or both – which takes into account two elements: the vote in April, which rewarded his project – compared to that of Marine Le Pen – and that of Sunday which deprived him of an absolute majority. Two clear choices, he said, "and my responsibility is to make them live."
The consultations he held with all political forces force him to exclude – he explained in a speech to citizens – a government of national unity. Macron, however, believes that a clear and urgent response to some of the citizens' needs must be given, and has recognized the availability of it by the majority of parliamentary groups: purchasing power, wages, full employment, ecological transition, security.
His new government will therefore be built on a basis of clarity: with the vote in April the French have chosen – he said – "a project of independence for our country, France, and for Europe that we must make stronger, through a strong and ambitious defense, a research of excellence, a more powerful industry and agriculture, through investments in the future: a project of social progress, in particular for our school and our health care ", of" progress ecological ", and of" security and justice ".
This project must be "accountable, that is, credible and funded". The next programs will therefore not have to require "neither more taxes nor a greater fiscal or ecological debt," she said. France therefore needs reforms to "create more wealth, more jobs, and innovate more and more".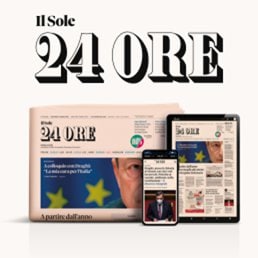 The responsibility, on the part of all, will impose – added Macron – "to build compromises, enrichments, corrections, and do so in complete transparency, in the open, in a desire for union and action for the nation that affects all political forces. , starting with the presidential majority "together with all the intermediate bodies. After the European trip, also to decide on the accession of Ukraine, Macron will begin the path, which promises to be long, to build the new government.