[Epoch Times October 25, 2021](Epoch Times reporters Dai Furuo, Li Yan, Yan Shu comprehensive report) According to statistics from Johns Hopkins University, as of Monday (October 25) morning Eastern Daylight Time At 11:21, the total number of CCP virus (Wuhan pneumonia, COVID-19) cases worldwide exceeded 243 million (243,823,341), and the death toll exceeded 4.95 million (4,951,474).
The following is the number of newly confirmed cases and deaths in a single day in some countries on October 24 (Sunday): (For some data, refer to worldometers)
17,580 confirmed cases and 157 deaths in the United States;
1,087 confirmed cases in Canada and 4 deaths;
Australia has 2,175 confirmed cases and 15 deaths;
39,962 cases were confirmed in the UK and 72 people died;
5,005 confirmed cases in France and 4 deaths;
11,411 cases were confirmed in Germany and 16 people died;
14,641 confirmed cases and 442 deaths in India;
6,204 confirmed cases and 113 deaths in Brazil;
35,660 confirmed cases in Russia and 1,072 deaths;
Malaysia has 5,666 confirmed cases and 46 deaths;
9,351 confirmed cases in Thailand and 56 deaths;
Vietnam has 4,045 confirmed cases and 53 deaths;
Indonesia has 623 confirmed cases and 29 deaths;
Japan has 285 confirmed cases and 8 deaths;
1,423 confirmed cases in South Korea and 21 deaths;
Four cases were confirmed in Taiwan and no one died.
A new round of epidemic spreads and the fever once again captures Beijing
Recently, the epidemic caused by independent travel groups in mainland China has spread to more than a dozen provinces. The Chinese Communist Party officially said that more than 100 people have been infected, 15 people have been confirmed in Beijing, and the Hongfuyuan community in Beiqijia Town, Changping District has been transferred to a high-risk area.
The origin of this wave of CCP virus was a self-guided group of 7 retired Shanghai professors. They flew to Gansu from October 9th, and then went on self-driving trips in Zhangye and Inner Mongolia. On the way back, they were only diagnosed during their visit to Xi'an, Shaanxi. As a result, the epidemic quickly spread to Inner Mongolia, Ningxia, Hunan and other places, and all 7 people have been diagnosed.
The Beijing epidemic involved a total of 5 people in a self-driving tour group, all of which have been diagnosed. What is puzzling is that one person developed fever on October 15 with a body temperature of up to 39°C. After taking the medicine, he still had intermittent fever. His wife also had a fever of 39°C on October 19, during which time neither of them saw a fever clinic. After the body developed fever, he invited friends to play cards at home twice. Two of the friends who have been playing cards together have been diagnosed.
On the afternoon of the 23rd, the reporter connected to Ms. Yang, a local resident in Changping District, Beijing. She told The Epoch Times, "Why is this epidemic here again? It won't work after the vaccine, but it can still spread. It's really hard to prevent." "There are many people. Difficulties. Many people in Hongfuyuan are renting houses from other places, and the rent is not cheap. Once the epidemic hits, the communities are closed and people can't get out, and many people's jobs are affected." It's even more difficult. The shops are closed. The students can't go to school anymore. They all have online classes at home. If you can't say it, you feel helpless."
On the afternoon of October 24, the Beijing Centers for Disease Control and Prevention announced that a total of 15 cases of infection were reported in this round of the epidemic, involving three districts-Changping District, Fengtai District, and Haidian District.
In the afternoon of the same day, Mr. Zhao, a resident of Fengtai District, told The Epoch Times reporter, "Now it is suggested not to travel unless it is necessary. You have to scan the code when you enter public places. Now the incubation period of vaccination is longer than before, and all are asymptomatic infections." "Such a big one. There are only a few cases in Beijing, but it's nothing." "It's mainly because the government has included it in the assessment, which makes it a bit nervous. Once it reaches a political level, it's hard to handle." "One closure. , Which directly affects economic operations. It is said that it is for the health of the people, but how many people go to the hospital for rescue have to pay first and then rescue, so how many delays in treatment?"
On October 24, a spokesperson for the National Health Commission stated that since October 17, the epidemic has been developing rapidly, spreading to 11 provinces and 16 cities within a week. 106 of the 133 cases of infection were linked to the transmission chain of tour groups. Relevant, involving 13 tour groups and self-driving tours.
A new wave of infections arrives in Eastern Europe to impose new restrictions
With the surge in the number of infections, authorities around the world have been issuing alarms, while governments in regions with low vaccination rates have been forced to tighten restrictions to prevent the epidemic from getting out of control.
Romania and the Czech Republic have imposed stricter restrictions, while Slovakia has extended the stricter regulations to more regions. In Bulgaria, the police imposed fines on those who violated restrictions starting from Monday.
In Romania, the government has reintroduced a night curfew and required to show a health pass when entering most public places, while school children are off for two weeks.
European Union medical institutions approve Moderna vaccine booster
European Union medical institutions have approved the Moderna vaccine booster for all adults.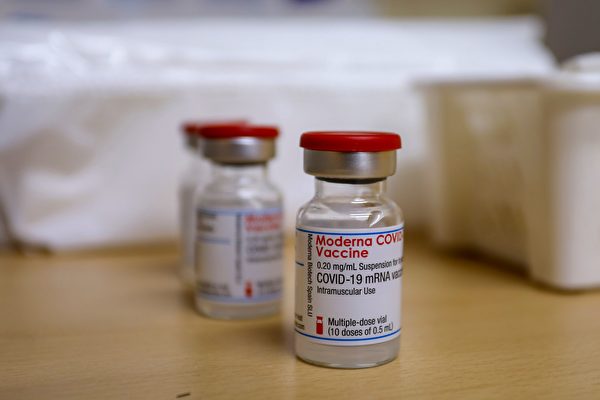 According to the European Medicines Agency (EMA), Moderna's Spikevax vaccine booster can be distributed and vaccinated. Earlier in October, EMA also gave the green light for Pfizer/BioNTech's Comirnaty vaccine.
"Data shows that the third dose of Spikeevax vaccine administered within six to eight months after the second dose caused an increase in antibody levels in adults whose antibody levels have fallen," the agency said.
Brazil's President said that vaccinations caused AIDS to be deleted by Facebook.
Facebook deleted a video about Brazilian President Jair Bolsonaro (Jair Bolsonaro), in which he warned the Chinese Communist virus (Covid-19) vaccine and AIDS (also known as "acquired immunodeficiency syndrome") There is a connection.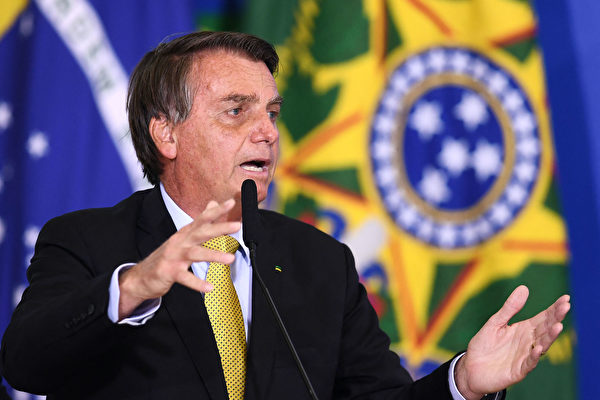 According to Agence France-Presse, he claimed in a speech broadcast live on Facebook that reports from the United Kingdom showed that fully vaccinated people are developing this syndrome.
Facebook deleted these comments on Sunday evening or Monday morning, and it has also deleted Bolsonaro's posts in the past.
New York City Police Charity Association sues city for vaccine order
The largest police union in New York City, the NYC Police Benevolent Association (NYC Police Benevolent Association), filed a lawsuit against Mayor Bill de Blasio's request for workers to be vaccinated.
The order issued by Bai Sihao last week requires all municipal staff to show proof of vaccination or take unpaid leave.
The New York City Police Charity Association said on Twitter that it has filed a lawsuit in the state Supreme Court.
The union asked the court to issue a temporary restraining order to prevent the implementation of this injunction.
UPDATE: TRO REQUEST FILED, *STILL* NO NYPD GUIDELINES ON MANDATE IMPLEMENTATION pic.twitter.com/ADMXMOlGVK

— NYC PBA (@NYCPBA) October 25, 2021
Vaccination requirements for foreign travelers in the United States (more details)
Joe. The Joe Biden government has implemented new guidelines for entry and testing of travelers for non-U.S. citizens.
Foreign nationals must be fully vaccinated before entering the United States, and those under the age of 18 are eligible for some exemptions. Passengers from countries with low vaccination rates must justify their trip to the United States.
U.S. citizens and long-term residents who have not been vaccinated must provide a negative test result one day before arrival. Those who have been fully vaccinated need to be tested within 3 days of arrival.
The restrictions that have been in place since the beginning of the pandemic will be significantly reduced. These measures prevented non-US citizens from China, India, South Africa, Brazil, and many parts of Europe from reaching the United States.
Modena says its COVID-19 vaccine is effective and safe for children aged 6 to 11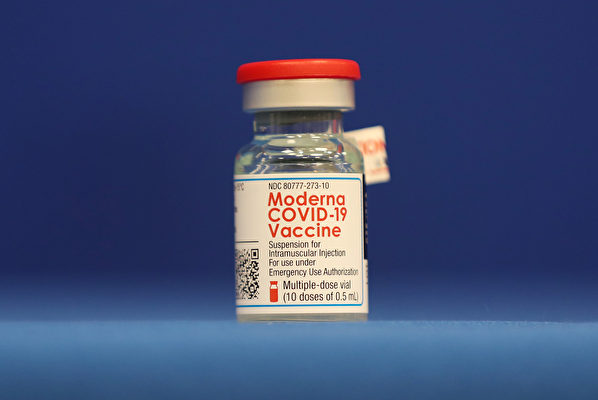 Moderna (Moderna) on Monday (October 25) cited a new study that its COVID-19 (disease caused by the Chinese Communist virus) vaccine can generate a strong immune response in children between the ages of 6 and 11.
The company said that an interim data analysis showed that at a dose level of 50 micrograms, which is half of the vaccine dose used by adults, two injections of mRNA-1273 vaccine for children in this age group produced a "powerful medium." React with antibodies".
According to the company, the study called KidCOVE evaluated the safety, tolerability, side effects, and effectiveness of two lower doses of Modena vaccines, which are used in healthy children at an interval of 4 weeks.
In this randomized, placebo-controlled study, 4,753 children between the ages of 6 and 11 who participated were divided into three age groups and used a vaccine or a placebo.
Modena said that its vaccine is well tolerated, and its safety and tolerability are basically the same as those of adolescents and adults. The most common adverse reactions are fatigue, headache, fever and pain at the injection site. Most adverse events were mild or moderate.
Modena now plans to submit the research data to the U.S. Food and Drug Administration (FDA), European Medicines Agency (EMA) and other global regulatory agencies in the near future.
Stéphane Bancel, Chief Executive Officer of Modena, said: "We are encouraged by the immunogenicity and safety of mRNA-1273 in children under 6 to 12 years of age, and have achieved its primary immunity in this study. We are happy with the original endpoint. We look forward to applying to global regulatory agencies and continue to work to help end the COVID-19 pandemic by providing vaccines to adults and children of all ages."
The Centers for Disease Control and Prevention (CDC) said in September that among people receiving Modena and Pfizer mRNA-based vaccines, there have been reports of heart inflammation, including myocarditis and pericarditis, especially in male adolescents. And young adults. Both myocarditis and pericarditis can cause symptoms such as chest pain, shortness of breath, and rapid heartbeat, thumping, or throbbing sensation.
Despite the potential side effects, the CDC still recommends vaccination for people over 12 years of age.
"The known risk of COVID-19 disease and its associated and possible serious complications, such as long-term health problems, hospitalization, and even death, far exceed the potential risk of rare adverse reactions after vaccination, including possible myocarditis or Risk of pericarditis." CDC said.
Modena did not say whether it saw any cases of myocarditis in KidCOVE.
UK records 36,567 new confirmed cases of 38 deaths
The British government said that another 38 people died within 28 days of testing positive for COVID-19 on Monday, bringing the total number of deaths in the UK to 139,571.
Another data released by the National Bureau of Statistics of the United Kingdom shows that COVID is mentioned in the death certificates of 164,000 people in the United Kingdom.
The government said there were 36,567 laboratory confirmed cases of COVID-19 in the UK as of 9 am on Monday.
Governor of Florida: Actively recruiting police officers from other states who are unemployed due to vaccines
Florida Governor Ron DeSantis said on Sunday that the enforcement of the vaccine order "would cause severe damage to the economy."
The DeSantis slammed the mandatory vaccine regulations in an exclusive interview with Fox News' Sunday Morning Futures program.
DeSantis explained to the host Maria Bartiromo what role the vaccine regulations will play at the "practical level".
"In addition to taking away people's personal choices, it will also cause serious damage to the economy, because even if a small part of these people eventually lose their jobs or leave voluntarily, you will be affected by medical and logistics, as well as law enforcement. Great disturbance," DeSantis said.
"So in Florida, our policy is very clear," he continued. "We will have a special meeting and we will say that no one will lose their jobs because of vaccinations."
DeSantis emphasized that vaccination is "a choice you can make, but we want to make sure that we can protect your work and livelihood."
DeSantis tweeted an updated version of the Florida flag after calling for a special meeting to ban the local coronavirus vaccine authorization.
Watch Now: Governor Ron DeSantis speaks out against vaccine mandates.https://t.co/seJpBnvVSY

— Ron DeSantis (@GovRonDeSantis) October 21, 2021
"In the final analysis, you should not be discriminated against because of your health decisions," he said at a press conference on Thursday. "We want to protect people, and we want to make it clear that in Florida, your right to earn a living does not depend on any choice you make with these vaccines."
DeSantis outlined the policy goals of the special meeting, including holding companies responsible for adverse reactions to vaccines, removing legal liability protections for employers authorized by vaccines, and increasing protections for people who have been fired because they have not been vaccinated.
The governor of Florida also told the host Bartiromo that his state is "actively working to recruit law enforcement officers outside the state" because they may lose their jobs unless they are vaccinated.
China begins to vaccinate children aged 3 years and above
China will begin to vaccinate children as young as 3 years old and above against COVID. 76% of China's population has been fully vaccinated.
Local, municipal and provincial governments in at least five provinces have issued notices in recent days announcing that they will require children between the ages of 3 and 11 to be vaccinated.
The Associated Press reported that the expansion of China's vaccination campaign coincided with the adoption of new repressive measures in some areas to try to eliminate small-scale epidemics.
Gansu, a northwestern province that relies heavily on tourism, closed all tourist attractions on Monday after a new case was detected.
Due to the outbreak, residents in parts of Inner Mongolia have been ordered to stay indoors.
The National Health Commission reported that 35 new locally transmitted cases were detected in the past 24 hours, of which 4 were in Gansu.
There are another 19 cases in Inner Mongolia, and other cases are distributed throughout the country.
The United States will invest 70 million US dollars to improve testing
The Biden administration stated that it will invest $70 million to increase the availability and reduce costs of rapid, over-the-counter COVID-19 testing in the United States.
In the case of a surge in cases caused by the Delta variant, the high demand for testing by US employers, especially the US government's requirement for large employers to vaccinate workers and weekly testing, has pushed up the cost of state and local testing programs.
US Secretary of Health and Human Services Xavier Becerra said on Monday: "Access to easy-to-use, affordable and reliable COVID testing is the key to peace of mind for our families, especially as we are about to enter the winter season. Occasion."
The National Institutes of Health (NIH) will invest $70 million and cooperate with the U.S. Food and Drug Administration (FDA) to help speed up the review process and bring more tests to the U.S. market.
To date, the U.S. government has invested approximately US$3 billion in rapid COVID-19 testing.
Russia adds 37,930 confirmed diagnoses today, another record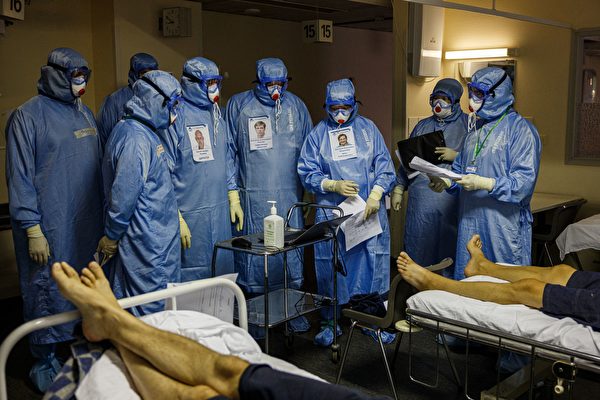 Russia has reported 37,930 new cases of COVID-19 infection in the past 24 hours, which is the highest number of confirmed cases in a single day since the beginning of the pandemic.
The Russian government's epidemic task force also reported 1,069 deaths, which is only 6 fewer than the 1,075 deaths set on Saturday.
Faced with the deteriorating infection rate and the frustration of the Russian people over the slow vaccination of the Sputnik V vaccine, the authorities will take stricter measures this week to try to curb the spread of the virus.
President Putin announced last week that work will be suspended nationwide from October 30 to November 7 and will pay wages during the shutdown period.
Starting from this Thursday, Moscow will implement the strictest lockdown measures since June 2020, and only basic stores such as supermarkets and pharmacies will continue to operate.
Britain may force NHS employees to vaccinate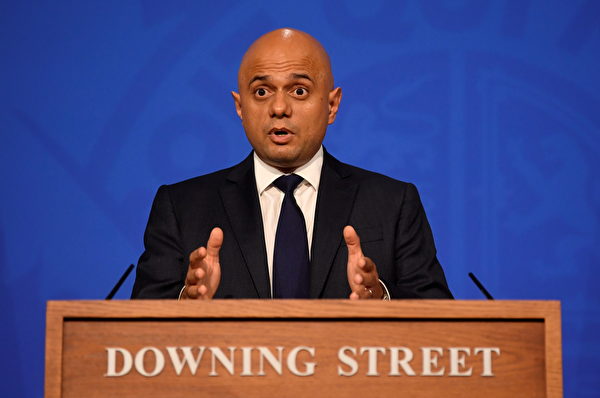 British Health Secretary Sajid Javid (Sajid Javid) said on Monday that the United Kingdom may require National Health Service (NHS) staff to be fully vaccinated against COVID-19.
He told Sky News that compulsory vaccination for health workers would help protect patients, and he was not deterred by the already existing shortage of personnel in the health system.
"We are considering," he told Sky News. "We have not made a final decision, but I tend to do so."
South Korea plans to lift restrictions early next year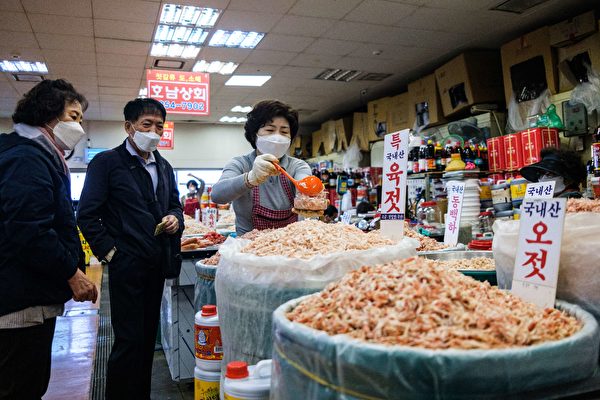 South Korea achieved its goal of vaccinating 70% of its population this weekend and announced a three-phase strategy on Monday to recover from the epidemic and lift all restrictions on gatherings and distancing by February 2022.
The South Korean government health team said that this plan will start next Monday and will continue until February 20, when all distance restrictions outside the requirements for wearing masks will be removed.
South Korea has managed to control the epidemic to a large extent without the lockdown and death rate seen in many other parts of the world, mainly through intensive testing, tracking, social distancing and wearing masks.
In the first phase of this three-stage plan, all operating hours restrictions for restaurants, cafes and other businesses will be lifted, but nightclubs will still need to be closed before midnight.
Visitors entering high-risk venues such as indoor gyms, saunas and karaoke bars must be fully vaccinated, while private gatherings in Seoul and surrounding areas can accommodate up to 10 people, regardless of vaccinations.
Currently, if a group includes four fully vaccinated people, a maximum of eight people are allowed to gather.
The authorities will focus on the weekly hospitalization rate and mortality rate, rather than the daily new COVID-19 cases. People with only mild symptoms will be allowed to self-treat at home.
Compared with previous outbreaks, the latest wave of infections in South Korea has caused far fewer serious infections, and many elderly and more vulnerable people are now vaccinated.
1,190 new cases were reported on Sunday. The hospital is treating about 322 critical cases.
After the Chinese Communist virus emerged in China at the end of 2019, South Korea was one of the first countries to record confirmed cases. Since then, South Korea has infected 353,089 cases and 2,773 deaths.
One person diagnosed with 2,000 people in Shijiazhuang was taken away, citizens panic buying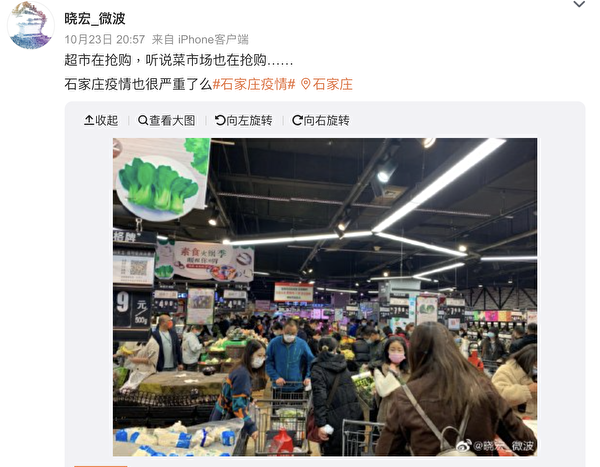 The mainland official reported that there was a confirmed case of the Chinese Communist Party virus (new crown pneumonia) in Shijiazhuang City, Hebei Province, but the local censorship action was extremely abnormal: nearly 2,000 people were taken away by one person and one vehicle and quarantined, and nearly 510,000 people were tested for nucleic acid…
Local people broke the news that people in Shijiazhuang fell into panic again. There was a panic buying in supermarkets and vegetables were sold out.
On October 24, the official report stated that on the 23rd, one new confirmed case was confirmed in Shijiazhuang City, Hebei Province.
Shijiazhuang City officially announced the activity trajectory of the confirmed case Li from October 8 to 22. His activities covered multiple supermarkets, karaoke bars, shopping malls, restaurants, pharmacies, vegetable farms, banks, gas stations, etc., involving many A cell.
At the Shijiazhuang epidemic news conference held on the 24th, officials stated that the newly confirmed cases in Shijiazhuang on the 23rd lived in Wenhe District, Yuhua District, and had been transferred to designated hospitals for treatment.
Zhang Fengzhen, deputy mayor of Shijiazhuang, said at the press conference that more than 3,600 medical staff were dispatched in Shijiazhuang to conduct nucleic acid tests on the communities and work units where the confirmed cases live, as well as the close and sub-closed people's residential communities and work units. Detection. As of 9 o'clock on the 24th, 519,108 people were sampled. The close and second close contacts found in the platoon were transferred and quarantined one person and one vehicle. As of 9 o'clock on the 24th, 1,935 people were quarantined. Set up 169 tributaries to conduct epidemiological investigations overnight. At present, the source of the virus is unclear.
On the 24th, the "Qinhuangdao Broadcasting Report" reported that the Yuhua District of Shijiazhuang has implemented control over 24 communities where confirmed cases, close contacts, and sub-close contacts are located.
The report also stated that five hospitals in Shijiazhuang have banned visits, and an emergency notice in 20 counties and cities: suspension of large-scale gatherings.
On the 23rd, Internet users broke the news on Weibo that there was a panic buying trend in Shijiazhuang Beiguo Supermarket. Some netizens said that when the epidemic broke out in Shijiazhuang last year, the whole city suddenly got up early in the morning and closed down without notice. The citizens did not eat or drink. Everyone is scared, so they won't panic buying food for no reason.
According to the video released by netizens, residents of Shijiazhuang went to the supermarket to buy food in long queues, and many of the food on the shelves have been sold out.
China's domestic epidemic continues to spread, tens of thousands of people in Inner Mongolia are locked in lockdown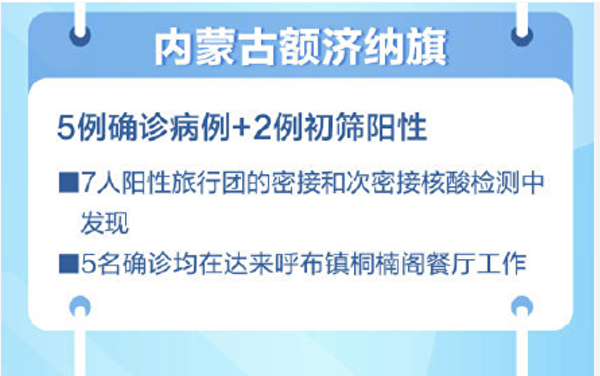 The Chinese Communist Party virus (COVID-19) epidemic has re-emerged in various parts of China, and the initial local outbreak in Northwest China seems to be evolving into a nationwide surge in cases. The Chinese Communist Party also announced that everyone in Ejina Banner, Inner Mongolia, must stay home to prevent the epidemic, which is like a closed city.
According to the announcement of the Chinese Communist Party's Health Commission on Monday (October 25), China has 39 new confirmed cases and 13 asymptomatic infections, including 38 local cases. In addition to the continuing fever in Inner Mongolia, it includes Gansu and Shaanxi in the north. , Beijing, Hebei, and southern Hunan, Guizhou, Sichuan, Yunnan and other places also have cases.
Of the 38 confirmed cases in the mainland, 3 were asymptomatic infections, 1 in Beijing, Sichuan, and Yunnan.
The remaining 35 cases are in 7 provinces and cities in the north and south, including 19 cases in Inner Mongolia, including 18 cases in Alxa League and 1 case in Xilin Gol League; 4 cases in Guizhou, all in Zunyi City; 4 cases in Gansu, including 3 cases in Lanzhou City and 1 case in Jiayuguan City; There were 2 cases in Beijing, including 1 case in Fengtai District and 1 case in Haidian District; 2 cases in Hebei, both in Xingtai City; 2 cases in Hunan, both in Changsha City; and 2 cases in Shaanxi, both in Xi'an.
However, due to the fact that the CCP has consistently covered up the truth about the epidemic, the official data on confirmed cases of infection and deaths have been generally questioned.
The authorities announced that 35,700 residents of Ejina Banner, Inner Mongolia, must "fight the epidemic at home without leaving their homes" from Monday, and warned that if anyone does not obey the order, they will be strictly investigated for civil and criminal liabilities in accordance with laws and regulations. According to Chinese media, nearly 10,000 tourists are currently trapped in the local tourist resort of Populus euphratica.
According to Bloomberg News, nearly one-third of the more than 150 cases of infection found in China in the past week were found in Ejina Banner. Of the 38 confirmed cases announced on Monday, half of them were found in Inner Mongolia.
At the same time, the authorities have banned travel agencies from arranging cross-provincial team travel services in high-risk areas of the epidemic, and have interrupted joint external roads in these areas.
The current epidemic is spreading rapidly among tourist groups, and all travel-related train services across China have also ceased.
China's current round of epidemic spread rapidly to 16 provinces in only one week
Since October 17, China's current round of the epidemic has affected at least 16 provinces (municipalities and autonomous regions) (11 provinces, 2 municipalities, and 3 ethnic minority autonomous regions). Among them, Beijing has a high-risk epidemic area. According to published data, the epidemic has spread along tourist routes, and most of the infected people have cross-regional travel activities. The source of the epidemic is still unclear, and the epidemic continues to spread.
The spokesperson of the Chinese Communist Party's Health Commission, Mi Feng, said at a press conference on October 24 that since October 17, there have been many local outbreaks in China, showing a rapid development trend. Most of the infected people have cross-regional travel activities, and the risk of further spread of the epidemic is still increasing.
According to official data, this round of local epidemic has affected 16 provinces (municipalities and autonomous regions), including Shanghai, Beijing, Hebei, Zhejiang, Guangdong, Guangxi, Yunnan, Guizhou, Hubei, Hunan, Qinghai, Shaanxi, Gansu, Ningxia, Heilongjiang and Inner Mongolia, among which Zhejiang, Beijing, Gansu, Ningxia and Inner Mongolia have more cases.
According to the news on the official website of the Communist Party of China on October 23, China has two high-risk areas, located in the Changping District of Beijing and the Alxa League in Inner Mongolia; 11 medium-risk areas have appeared, including 5 in Gansu, 2 in Ningxia, and 2 in Guizhou. And 4 regions in Inner Mongolia.
For details, please read the full text.
New Zealand adds 109 new cases of local city closures in a single day, which can't stop Delta
New Zealand added 109 local cases of COVID-19 today, most of which occurred in Auckland, the largest city, which is the second most confirmed case in a single day since the outbreak.
Auckland has implemented a strict lockdown for more than two months, but it has been unable to withstand the invasion of the Delta variant virus, which has caused the epidemic in New Zealand, which was once a model student in epidemic prevention, to take a turn for the worse.
New Zealand also notified the South Island of the first community infection case in the past year over the weekend, making the authorities even more troublesome. However, health officials said the risk of further spread of South Island cases remains low.
The surge in cases forced Prime Minister Jacinda Ardern to abandon the zero-clearing strategy and adopt a coexistence approach with the virus. Health officials warn that cases may increase until the vaccination rate increases.
As of today, 71% of eligible New Zealanders have been fully vaccinated, including 77% of Aucklanders.
Arden said last week that as long as 90% of those eligible to be vaccinated are fully vaccinated, New Zealand will stop implementing strict lockdown measures.
The current wave of outbreaks in New Zealand has caused 2681 infections and 28 related deaths.
Taiwan now adds 2 local cases, 1 death and 6 overseas immigration
Taiwan's Central Epidemic Command Center today announced two new confirmed cases of COVID-19 in the country. The health unit listed all contacts and tested negative, and the research and judgment poses little threat to the community. In addition, six new cases of immigration and one death were added. .
Chen Zongyan, the deputy commander of the command center, said at a press conference this afternoon that among the two new local cases of COVID-19 today, 16,485 is a male in his 20s. He was tested on October 24 due to his accompanying illness and was diagnosed today. ; One contact has been listed, and is listed in home quarantine.
Case 16486 is a 40-year-old male who was examined on October 23 for other reasons and was diagnosed today; 5 contacts have been listed, all of whom are listed in home isolation. The health unit will continue to carry out epidemic investigation and prevention work to clarify the source of infection.
Today there are 6 new cases of overseas immigration, 2 males and 4 females, aged between 10 and 50 years old, from the United Kingdom (Case 16479), the United States (Case 16480) and Indonesia (4 cases, Case 16481) ~16484) Entry, the entry date is between October 10th and October 22nd, all have a negative test report within three days before the flight.
Chen Zongyan pointed out that there is a new death case today (Case 12235), a male in his 80s with a history of chronic disease and exposure to related activities; he went to a doctor for examination on June 8 due to loss of appetite and lethargy, and was hospitalized in isolation on the same day. , Was diagnosed on June 10, lifted from isolation on July 14, discharged from hospital and returned home on July 23; on October 1 was hospitalized due to physical discomfort, the nucleic acid test results were negative during hospitalization, and died on October 22.
According to statistics from the command center, a total of 16,376 confirmed cases have been confirmed in Taiwan so far, including 1,733 overseas immigration, 14,589 local cases, 36 Tunmu fleets, 3 aircraft infections, 1 unknown case, and 14 cases under investigation; a total of 110 cases were removed. Empty number. Since 2020, a total of 847 COVID-19 deaths have been reported, of which 835 were local and the other 12 were imported from abroad.
Chen Shizhong: 11/2 will not be downgraded, the Chinese New Year quarantine plan is under discussion
Taiwan's COVID-19 epidemic has slowed down, and whether it will be downgraded has attracted much attention. Minister of Health and Welfare Chen Shizhong said this morning (25th) that there will be no downgrade on November 2nd, and whether home quarantine will be opened during the Lunar New Year is still under discussion.
Chen Shizhong, the commander of the Central Epidemic Command Center and Minister of Health and Welfare, made the above remarks in a joint media interview at the Legislative Yuan this morning.
In addition, the Central News Agency reported that Zhang Hongren, the former director of the Disease Management Bureau, called on the command center to approve all vaccine mixes in accordance with the United States, so that first-line medical care "what to do", reduce the burden of medical care, and stop using the central appointment system. In this regard, Chen Shizhong only said that he respects the opinions of experts.
U.S. CDC lists mental illness as a high-risk factor for infection
The Centers for Disease Control and Prevention (CDC) last week updated the list of people who are recommended to be vaccinated with booster shots, adding two items in the column that puts people at high risk of COVID-19 serious medical conditions-depression And schizophrenia.
Last week, the CDC added "persons 18 years of age and older with underlying medical conditions" to the list of people at high risk of COVID-19 serious illness, and added "emotions" to the "mental health status" column. "Mood disorders" include depression and schizophrenia spectrum disorders.
As the CDC added the contents of these mental health conditions to the list, people diagnosed with these mental illnesses are eligible to receive a booster shot of the COVID-19 vaccine.
According to a report by NBC local television station KYTV in Missouri, Lorri Darrow, a psychiatrist at the community mental health center "Burrell Behavioral Health", said that these emotional disorders put people at risk of COVID- 19 among the high risks of disease. He also said that it is not uncommon for people with mental illness to also suffer from other untreated diseases.
"Do simple things that others take for granted," Darrow said. "For a long-term depressed person, it is very difficult to go to appointments or have the courage to talk about their symptoms."
Darrow said that chronic mental illness is closely related to the serious illness caused by COVID-19. Therefore, she is very grateful to the CDC for adding depression and schizophrenia to the list of potential medical conditions, which allows people with these diseases to be injected with COVID. -19 vaccine booster for extra protection.
According to a report by USA Today, research during the pandemic has shown that people with mental disorders are more vulnerable to the COVID-19 epidemic.
New York's tightening of vaccines affects 125,000 non-public employees
The New York City vaccine order against public officials issued last week has spread to a wider range, including many social service groups and contractors.
According to the New York City non-profit news organization "The City", New York Mayor Bill de Blasio announced on October 20 that all municipal employees in the city must receive at least one dose of the COVID-19 vaccine by November 1. Otherwise, you will lose your salary. This order affects not only about 300,000 public officials, but also 125,000 non-profit organization staff who have contracted with municipal agencies.
This order, which has been implemented from the 20th, stipulates that all public officials who are vaccinated for the first time at the vaccination points set up by the municipal government between now and October 29 will receive a bonus of 500 US dollars. However, the The regulations do not state whether non-profit workers are eligible for this bonus.
De Blasio's new order stipulates that weekly virus testing is no longer allowed to replace vaccination. To this end, non-profit organizations and union leaders are urging the city government to slow down the implementation of the new order.
Michelle Jackson, executive director of the Human Services Council, which represents 170 non-profit organizations in New York City, said that the city went from requiring vaccination or weekly virus testing to requiring vaccination. In 9 days, this was "a hasty change."
Social service groups say they have been struggling to maintain operations for a long time, and city halls often delay millions of dollars in payments, forcing non-profit organizations to make loans.
The leaders of some non-profit organizations worry about losing employees, they don't know how the city government will implement this measure, and worry about the need for additional time and resources to ensure that all employees are vaccinated.
Jackson said, "The non-profit sector, like all other industries, has already experienced a labor shortage. Of course we are worried (loss of employees because of this order)."
The New York City vaccine order has been resisted by many healthcare and educators, and has led to several lawsuits. After De Blasio's latest order was announced, at least the Police Benevolent Association of the City of New York announced that it would take legal action against the vaccine order. The union includes 24,000 members.
【Pandemic 10.24】Click here.
Editor in charge: Ye Ziwei
.