From March 8th to 10th, in order to promote the industrial development of green aluminum-based new materials and promote the communication between the upstream and downstream of the industrial chain, Changjiang Nonferrous Metal Network will organize2023 China Green Aluminum-Based New Materials High-Quality Development ForumAt that time, there will be actual controllers or persons in charge of electrolytic aluminum, aluminum strips, photovoltaic aluminum frames, battery aluminum foil, packaging aluminum foil, automotive aluminum and aluminum-related new materials, processing, research and development, marketing, supply chain and related enterprises, and enterprise representatives , Nonferrous Metals Association, Processing Association, Local Aluminum Association, government authorities, experts, scholars and specially invited units and other guests, discussed the development of the industry.
ConfirmedHuang Ruiyin, chief engineer of Aluminum Corporation of ChinaConfirmed to attend this forum and will bring "Development Status and Trend of Aluminum Alloys Used in Automobiles" keynote speech.
Company Introduction
Aluminum Corporation of China was established on February 23, 2001. In 2017, it was successfully restructured into Aluminum Corporation of China. In 2018, it was identified as a pilot state-owned capital investment company by the State-owned Assets Supervision and Administration Commission of the State Council. Chinalco is an important state-owned backbone enterprise directly managed by the central government. It is mainly engaged in the development of mineral resources, non-ferrous metal smelting and processing, related trade and engineering technical services. It is currently the world's largest alumina supplier and the largest electrolytic aluminum supplier. , the comprehensive strength of the copper industry ranks first in the country, the comprehensive strength of lead and zinc ranks fourth in the world and first in Asia. Chinalco International is a leading enterprise in the field of non-ferrous metal engineering technology in China, and Chinalco's high-end manufacturing is an important guarantee enterprise in the field of national defense and military industry in my country. The group currently has 68 backbone enterprises, with business in more than 20 countries and regions around the world. The total assets of the group are 620 billion yuan, and 6 holding subsidiaries of the group have achieved domestic and foreign listings. Since 2008, it has been ranked among the top 500 companies in the world.
Chinalco insists on reform and innovation to create an open and inclusive business ecosystem. It clarifies the strategic positioning of the vanguard of the global non-ferrous metal industry, the main force of national strategic mineral resources and military materials, and the leader of industry innovation and green development. Chinalco has aluminum, copper, engineering technology, asset management, industrial finance, and high-end manufacturing. 10 strategic units, including , environmental protection and energy saving, innovation and development, intelligent technology, and overseas development, have formed a new pattern of high-quality development. Actively implement the "carbon peak, carbon neutral" action, build a high-quality development system with industrial coordination, improve the ability of state-owned capital to resist risks, and realize the preservation and appreciation of state-owned capital. Strive to build a world-class non-ferrous metals enterprise with global competitiveness, realize value-added for shareholders, increase efficiency for enterprises, increase income for employees, and strive to write a new chapter of China Aluminum in the Chinese Dream.
The present speaker isMr. Huang Ruiyin, currently working as the chief engineer of Chinalco Group and assistant to the general manager of Chinalco Ruimin, mainly responsible for product research and development. He has been engaged in aluminum processing for 30 years, and has rich experience in R&D, production, quality management, equipment management, and intelligent manufacturing in aluminum processing.
Changjiang Nonferrous Metals Network sincerely invites colleagues in the aluminum industry chain and friends in related fields to actively sign up to participate. From March 8th to 10th, we will gather in Xiamen to go to the 2023 China Green Aluminum-based New Materials High-Quality Development Forum to discuss the development of the industry. .
Opening a futures account on a large cooperative platform with Sina is safe, fast and guaranteed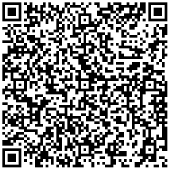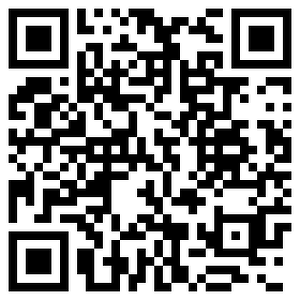 Massive information, accurate interpretation, all in the Sina Finance APP