Focusrite offers free downloads of the Midnight Plugin Suite and Scarlett Plugin Suite bundles on its website. These plugins have now been discontinued and become legacy software.
Plugins for Focusrite have been around for a long time. They are initially only available to Focusrite hardware users. However, the company has discontinued these old plugins and now offers them for free on the website.
Midnight Plugin Bundle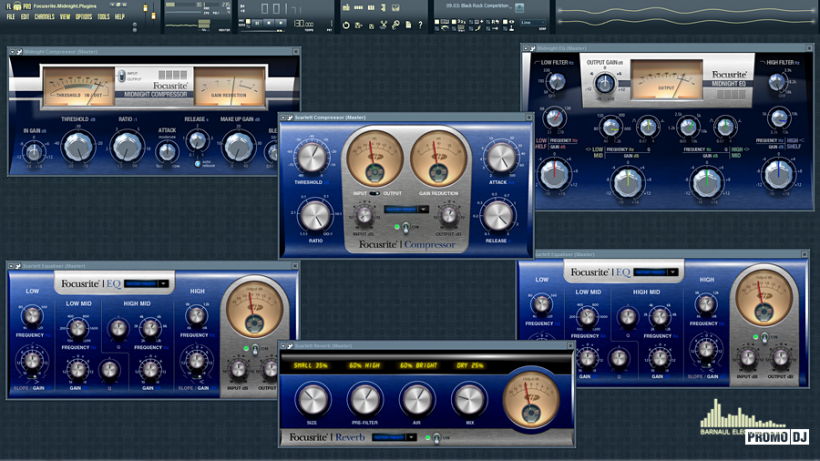 Midnight Plugin Suite includes two plug-ins: Midnight Compressor and Midnight EQ. These two plug-ins emulate Focusrite's hardware equalizers and compressors, the ISA110 EQ and ISA130 Compressor.
Midnight Compressor is a straight-forward compressor plug-in with standard Gate, Ratio, Attack, Release, Gain and Mix controls. It's easy to operate, sounds great, and is a great tool for quickly handling most compression tasks while mixing.
Midnight EQ is a parametric equalizer with a low-pass filter, a high-pass filter, a pair of shelving filters, and two parametric bands. It's a bit dated by today's standards, but for its nostalgic nature, it's worth checking out.
Scarlett Plugin Set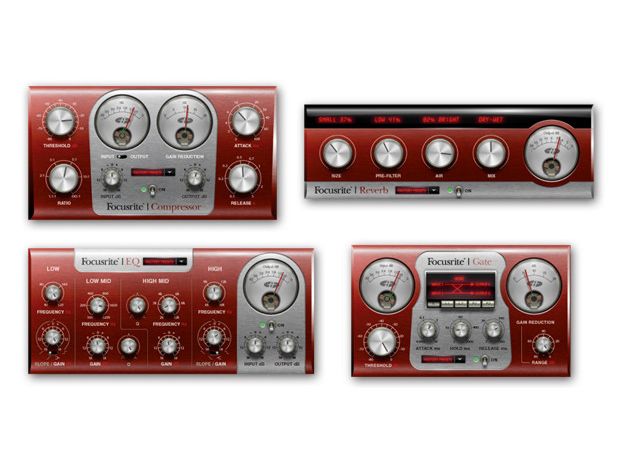 Scarlett Plugin Suite includes a parametric EQ, a compressor, a gate and a reverb. The EQ, compressor and gate are simple, but the reverb is more interesting.
Based on a variety of hardware devices, Focusrite Reverb aims to bring the sound of classic algorithmic reverbs to your DAW. What I like about it is its simplicity. This plugin has a lot of useful presets that sound pretty good and are also easy to use.
If you're looking for a simple reverb plugin to speed up your workflow, take a look at Focusrite Reverb.
Free download and activation
After installing and launching the plugin, you will be asked if you want to run or activate the software in demo mode. Here it is: Clicking the activate button will automatically download the unlock key (Cape-unlock-key.fnlf), which you can use to activate these plugins.
Note that these plugins are now discontinued, Focusrite provides them as legacy software. This means that no further updates are planned, but as long as your OS and DAW support them, you can continue to use them.
The Midnight Plugin Suite and the Scarlett Plugin Suite are available as VST, AU and RTAS plugin formats for Windows and MacOS. Both 32-bit and 64-bit plug-in hosts are supported.
free download:
https://downloads.focusrite.com/focusrite/focusrite-plug-ins