0 full poster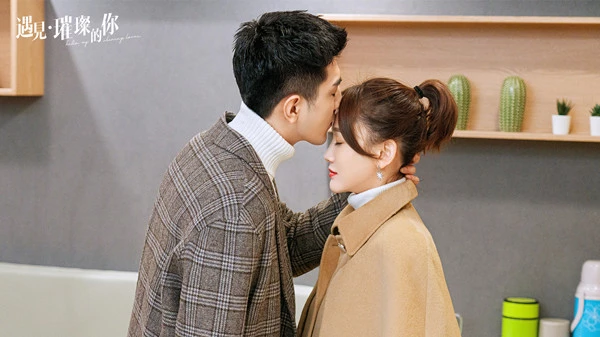 1 Joe Chen Jinhan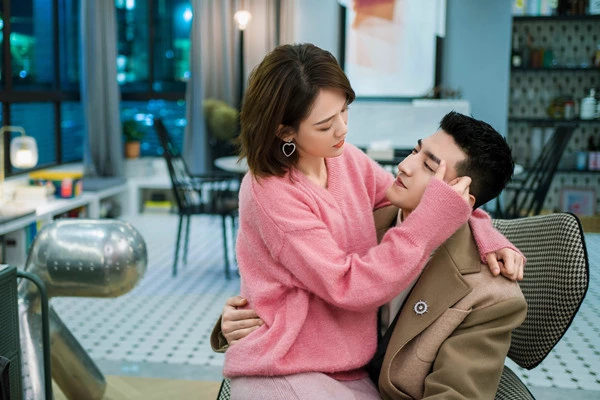 2 Joe Chen Jinhan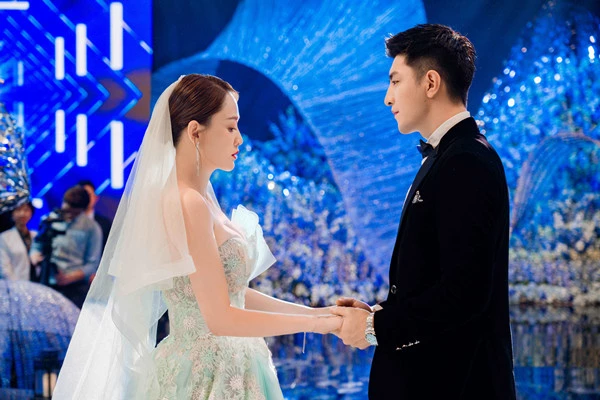 3 Joe Chen Jinhan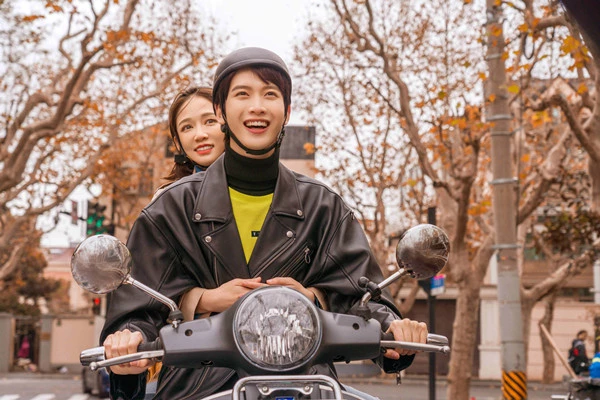 4 Joe Chen Chen Youwei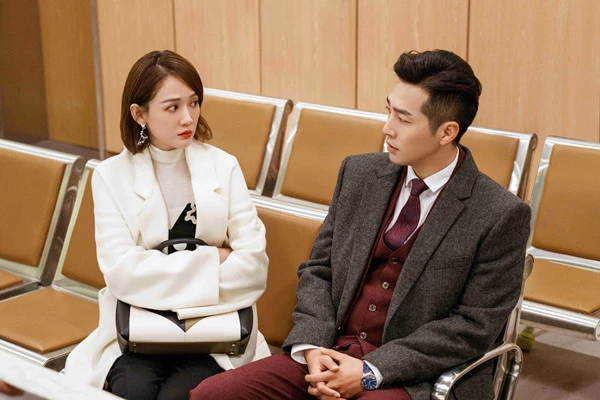 5 Joe Chen Zou Tingwei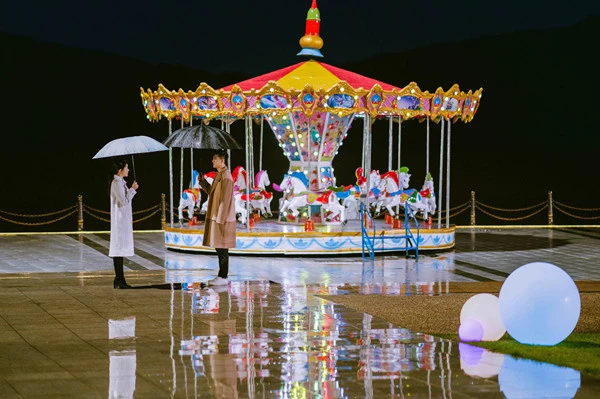 6 Jin Han is pleased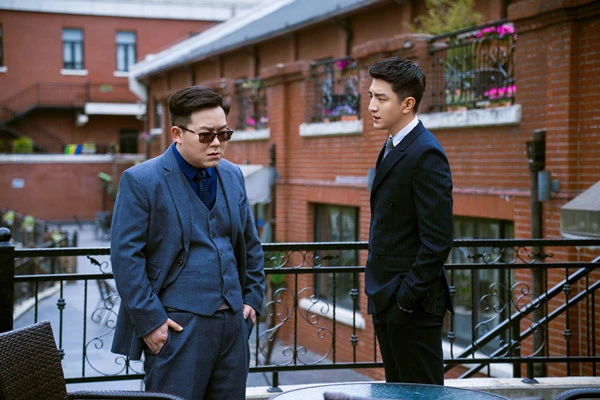 7 Mr. Jinhan Wang
8 Chen Youwei Wang Zixuan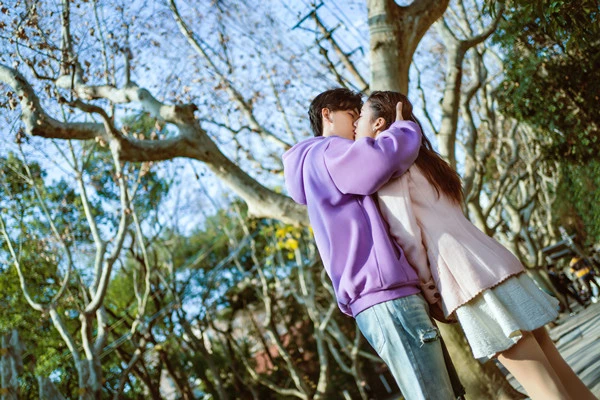 9 Wang Zixuan Wang Zirui
Directed by Chen Mingzhang and Chen Jiahong, written by Li Jie, starring Chen Qiaoen and Jin Han, starring Chen Youwei and Wang Zixuan, special starring Zou Tingwei, and co-starring Wang Jianing, Wang Zirui, Xie Shuai and other co-stars, "Meet the Bright You" will be at 20:00 today. Tencent Video ushered in the end. As for the career direction and emotional affiliation of Dugu Ruonan, Zimmer, Sida, Qiansha and other characters in the play, the answers will be revealed in the finale tonight.
Since June 15, the network popularity of the drama has continued to rise, and it has successively won the top of the major authoritative film and television lists including Maoyan data, lighthouse data, and Vlinkage. Confessing to the agent was rejected#, #Chen Youwei Wang Zixuan's kiss scene is so sudden# and other diverse topics triggered by the plot have attracted attention. In addition, Dugu Ruonan's domineering retort, Dugu Ruonan complaining about Party A and other highlight plots further boosted the popularity of the short video platform, aroused strong resonance among netizens, and made the play light, funny, healing and other temperaments deeply rooted in people's hearts. Many netizens said "Meet the Bright You" has opened up a new posture for me to relieve stress this summer", etc., giving affirmation and encouragement to the drama.
lighthearted expression to heal the heart
The actor's emotional interpretation gives life to the character
《meet the bright you" tells the story of the golden agent Dugu Ruonan (played by Chen Qiaoen) and the designer Ji Mo (played by Jin Han) after a chance encounter, the two people with very different personalities are evenly matched. After repeated trials and frictions, they gradually developed feelings for each other, healed each other, and finally A story of working together to pursue career and love. Since its premiere, the play has been presented with non-masked characters, light-hearted and funny plot settings, and sharp and humorous lines, bringing audiences a unique experience of chasing dramas. Many viewers said, "Meet the Bright You" is a rare decompression drama this summer. After watching it, you can relax your body and mind, and your emotions can also be healed and relieved."
In the play, Dugu Ruonan, played by Joe Chen, showed a sassy, ​​domineering and unrestrained temperament as soon as she debuted, but then she repeatedly pretended to be "poor" and shed tears in seconds. The audience was deeply impressed, and many audiences said that "the actor's relaxed and moderate performance also made the role of Dugu Ruonan stand up", "Chen Qiaoen is Dugu Ruonan himself", etc., fully recognized the performance of the actor. On the other hand, Ji Mo, played by Jin Han, also shows a strong sense of contrast. In the eyes of outsiders, he is full of talent and aura, but in fact he is tough on the outside and soft on the inside, and "fragile" on the inside. When Ji Mo's soft side and Dugu's strong side collided with each other, it brought plots such as chicken flying and dog dancing, funny and humorous mutual confrontation, etc. The "laughing fruit" was full, and it also made the comedy temperament of the play stand!
A young perspective draws a colorful picture of life
The stars gather together to deliver an optimistic and positive outlook on life
In terms of the plot setting, "Meet the Bright You" abandoned the rigorous and didactic style of the plot, but instead connected a relaxed, optimistic and positive story with the lines, atmosphere, and events that are familiar to young people today. In the play, Sida, played by Chen Youwei, with the help of "Bole" and Dugu Ruonan, who is also a teacher and a friend, put in hard work and sweat, and finally stood on the bright stage; Shen Qiansha, a vigorous girl played by Wang Zixuan, has never been deeply involved in the world. The rich daughter of a rich family has grown into an excellent broker all the way… These young people with dreams are the epitome and portrayal of many "post-95s" and "post-00s" today. They may encounter setbacks in the process of chasing their dreams, Or confused and at a loss, but they never gave up and compromised, and finally proved themselves with hard work and realized their dreams.
In the play, although Dugu Ruonan and Ji Mo have fought for many years and achieved small achievements in their respective fields, they never forget their original aspirations and are fearless to challenge. When Dugu Ruonan was "betrayed" by a colleague, her career encountered a bottleneck and her future was uncertain, she did not give up on herself, but after a short rest and sorting out, she regained her strength and made Stara her best "work"; Ji The same is true for Mo in the field of design. Even if they encounter difficulties, they can say "no" to suffering with an optimistic and positive attitude. The display of these life attitudes gives people the strength and courage to forge ahead.
Chen Qiaoen and Jinhan's view of love attracts heated discussions
Two-way healing join hands to write a new chapter of happy life
In the eyes of many netizens, the love relationship between Dugu Ruonan and Ji Mo is like a "tug-of-war". In the continuous exploration and interaction, they gradually found the fulcrum of each other's feelings and joined hands to open a new chapter of happy life. In this relationship, Dugu Ruonan healed Ji Mo's heartbreak, and Ji Mo made Dugu Ruonan believe in himself more. The two healed each other in the company of a long time. "The two-way healing love is so enviable." "The Correct Way to Open Adult Love", etc. His mature and positive view of love has aroused heated discussions among netizens.
In the upcoming episode tonight, can the relationship between Dugu Ruo Nan and Zimmer be improved? Where does Sidaqing, who has achieved little success in his career, belong? After Qiansha and Zihao's relationship was made public, how did the two react? For more exciting stories, please pay attention to the member finale of "Meet the Bright You" at 20 o'clock today!
Further reading: