Zhang Zhilin and Wu Zhenyu track down the truth about serial homicides
The movie "Assassination Storm" directed by Qiu Litao and starring Louis Koo, Zhang Zhilin and Wu Zhenyu will be released on December 10. Today (24th), the film released the "Unknown Version" trailer.
In the notice, Gu Tianle became the only witness to the case due to burns and disfigurement in the bombing case ten years ago. His testimony is the key to Zhang Zhilin and Wu Zhenyu's investigation of the unsuccessful case. At the end, the new clues Gu Tianle recalled pushed the suspense to the top, and people couldn't help wondering what secrets were hidden behind these two explosions.
"Assassination Storm" is adapted from Zhou Haohui's suspenseful mystery novel "Death Notice: The Dark One". This is also the first time this popular IP has appeared on the big screen. The movie tells the story of serial murders that have caused a sensation throughout the city. Anyone who receives a "death notice" will be brutally killed by a mysterious killer on the announced date. In order to solve the case as soon as possible, the bombing witnesses Huang Shaoping (played by Gu Tianle), policeman Luo Fei (played by Zhang Zhilin), and the task force Han Hao (played by Wu Zhenyu) joined the game. The truth keeps reversing, and amazing secrets gradually surface…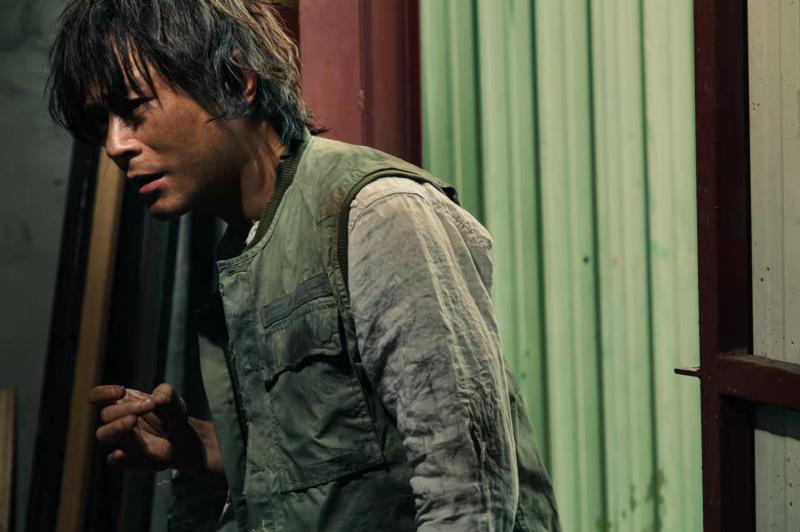 In the film, the mysterious killer made an explosion as early as ten years ago, and Huang Shaoping played by Gu Tianle is the only survivor of the bombing. He was burned and disfigured as a result, leaving shocking scars on his face. Ten years later, the "death notice" reappeared. Mysterious killers frequently commit crimes, but there are few clues to the case. As the only person who might have seen a mysterious killer, Gu Tianle's eyewitness testimony is crucial. Why did he hear two explosions back then, and what breakthroughs this clue he provided will bring about the police's handling of the case?
The policeman played by Zhang Zhilin, Luo Fei, is recognized by the police as a "reasoning genius". When the case was in a bottleneck, he discovered many suspicious points about the bombing ten years ago, and once again visited the witness played by Gu Tianle to find clues. Han Hao, played by Wu Zhenyu, will participate in the investigation as the team leader. As the investigation deepens, the two have repeatedly fought with the suspected murderer in gun battles, and staged a confrontation between police and bandit. In the face of criminals whose whereabouts are secret, can Zhang Zhilin and Wu Zhenyu protect the next person who receives the "death notice" and uncover the truth of the unsettled case?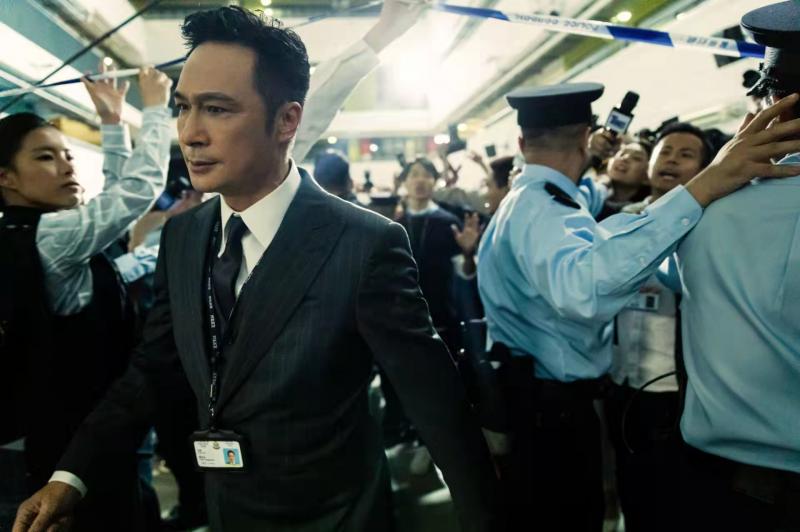 The movie "Assassination Storm" will be available in more than 720 theaters in IMAX Mainland China. This is the second collaboration between IMAX and Director Qiu Litao after "Bomb Disposal 2".
.