For people who value life style, if they want to create a comfortable and stylized space atmosphere, in addition to working hard on the details of decoration, furniture and even furnishings, another very important element is "lighting". Bringing the functionality of lighting, different types of lamps and ways of use will also bring more diverse visual effects, and even make the atmosphere different.
In recent years, the vigorous development of IoT-related products has also created more applications of smart technology in the home. The same lamps are also moving in the direction of "smart lighting", allowing users to easily use Bluetooth through mobile devices such as mobile phones and tablets. , wireless network and other connection methods, and create lighting effects that can be set in different situations.
When it comes to smart lighting systems, we have to mention Philips Hue, a smart lighting series owned by Philips, a well-known brand in the field of professional and consumer lighting. The wireless connection ecosystem, including the Bluetooth connection method that can control the lamps at close range, and the function of directly connecting the home network to create up to 50 sets of lamp control systems through the exclusive Hue bridge, can easily use the exclusive Hue App for mobile phones. Use light to shape the most ideal space atmosphere.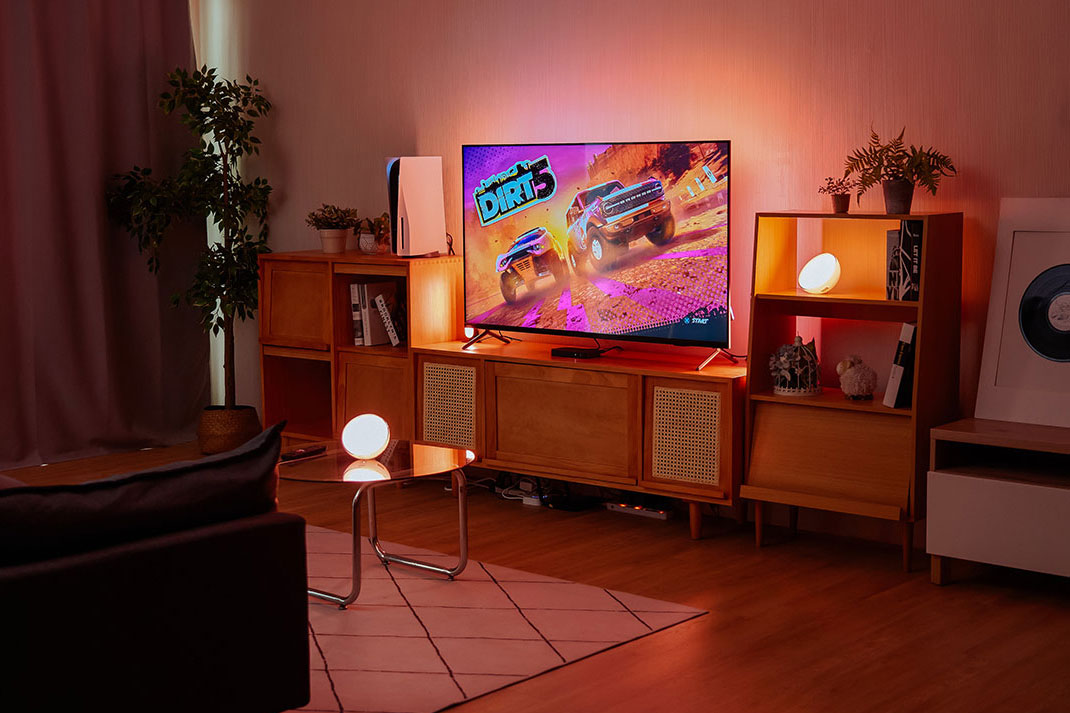 Of course, the lighting effects are also closely related to the audio-visual entertainment that everyone often comes into contact with in daily life. For example, many players who are addicted to e-sports games especially like to create more dynamic lighting effects through the dazzling RGB peripherals. In addition to gaming peripherals used with computers, players who take TV as their entertainment center can now also choose the "Philips Hue Play Gradient Full-color Ambient Light Strip", which is newly launched this year, to bring a "visual sense" upgrade to the TV at home!
Philips Hue Play Gradient Full Color Ambient Light Strip Product Features First Look
Suitable for 55″ to 60″ TV
Internal Power Supply and Mounts
Fusion of white and color lighting effects, 16 million color gradient effects, stepless control of cold and warm light
45 degree cast light for excellent lighting effect
The maximum output of the lamp is 1100 lumens
Suitable for home video theaters, video games, and home atmosphere creation
Philips Hue Play gradient full color ambient light strip out of the box
Philips Hue has already launched Lightstrip Plus light strips that can customize the color and brightness of the lights, which can be used in home spaces, and the newly launched Philips Hue Play gradient full-color ambient light strip (play gradient lightsrip 55″) is The first product in the Philips Hue series to use "multi-point gradient LED" technology, which allows light to blend gradient effects in different areas, presenting different styles of color atmosphere, so whether it is watching movies, listening to music or playing games , can instantly capture the color signal of the entertainment content, so that the LED light strip can naturally flow different colors, perfectly integrated with the screen content, creating a real "panoramic light" audio-visual feast!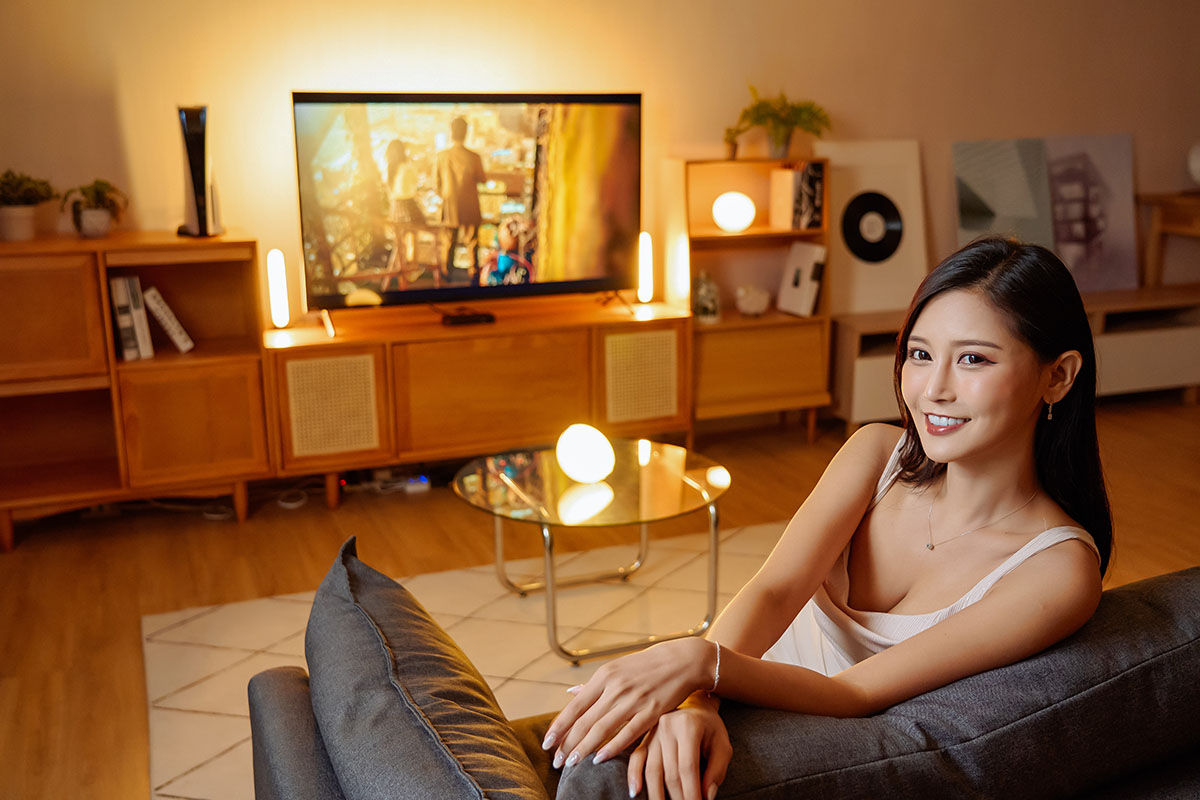 This product is also tailored for 55 to 60-inch TVs. It can be integrated into the back of the TV in the home through the included mount, and can be connected to home audio and video equipment such as game consoles through the Hue Play Video Lighting Synchronizer. , set-top box and TV, so that the light strip can instantly change the color and brightness of the light according to the different content displayed on the screen, so as to achieve a more consistent visual effect.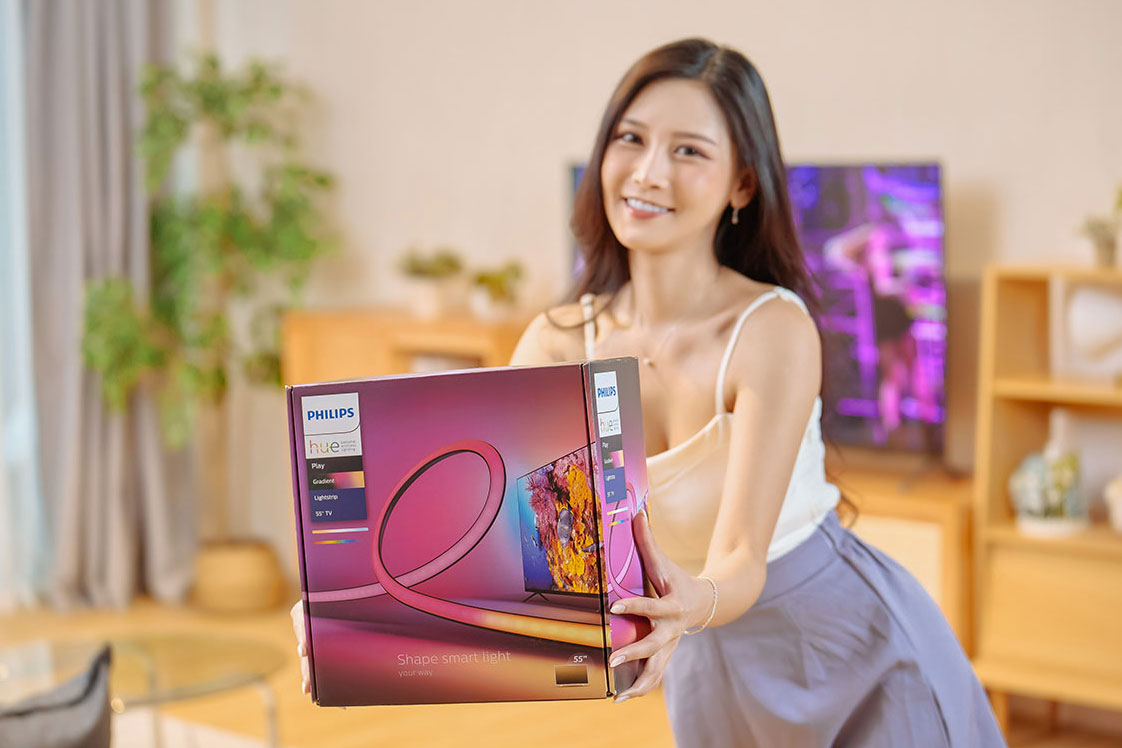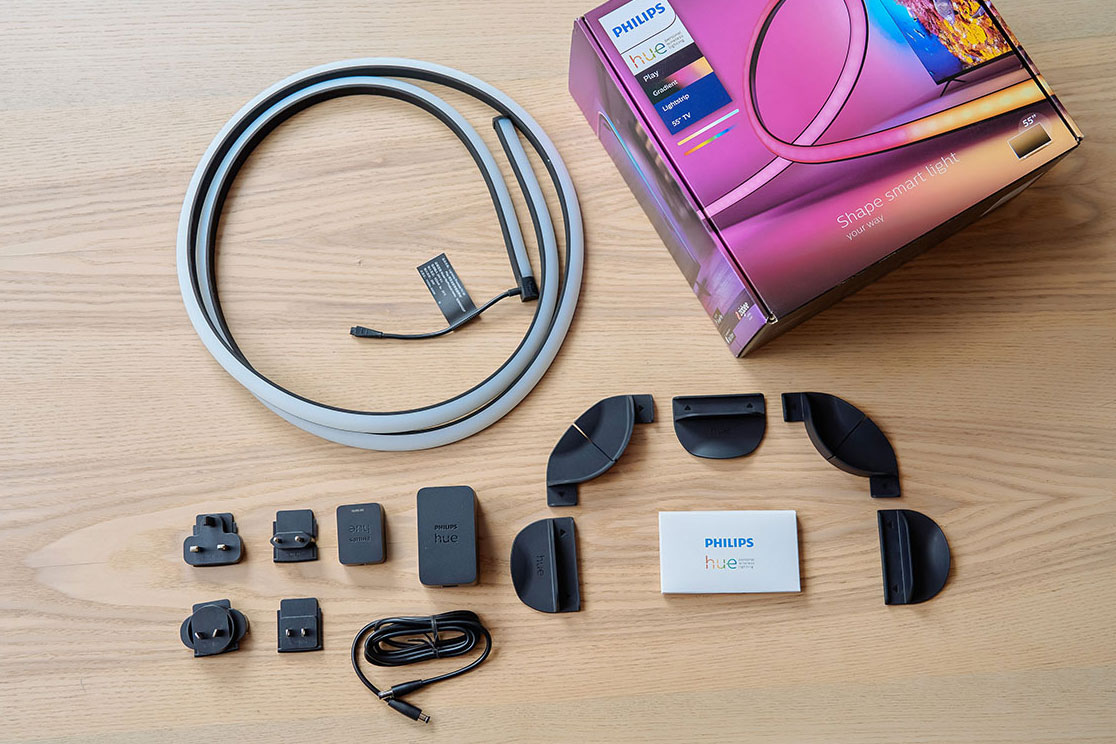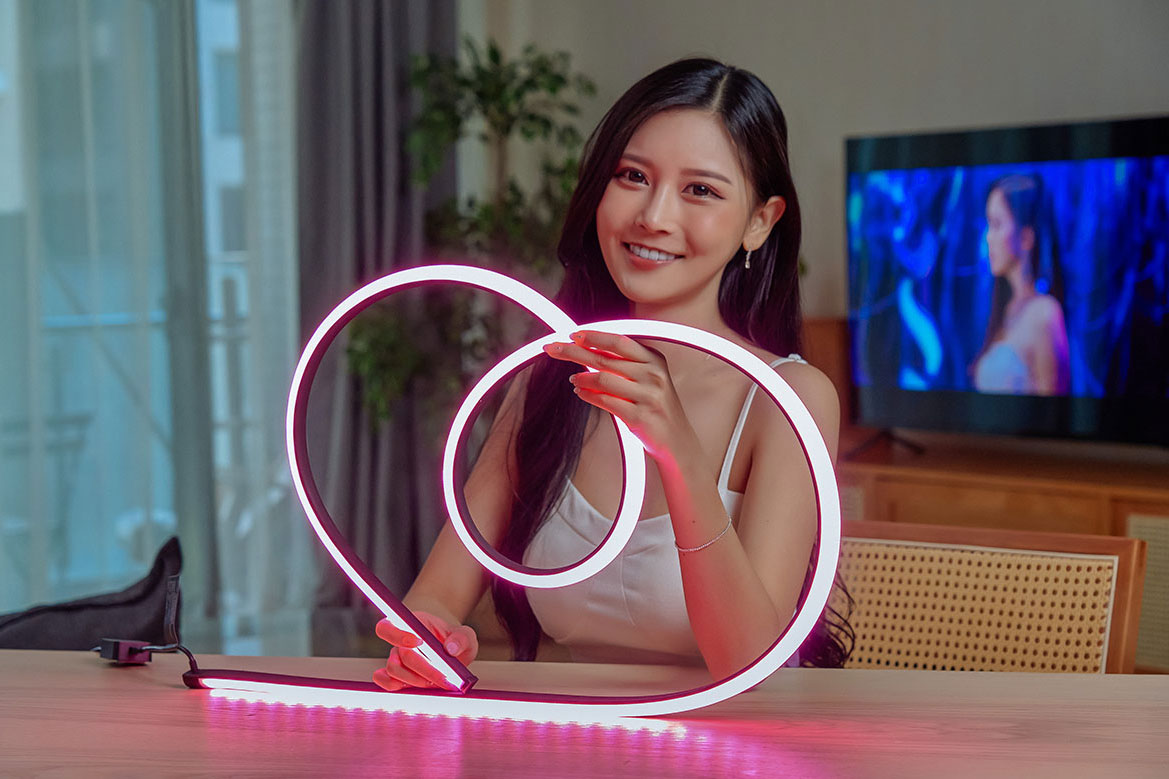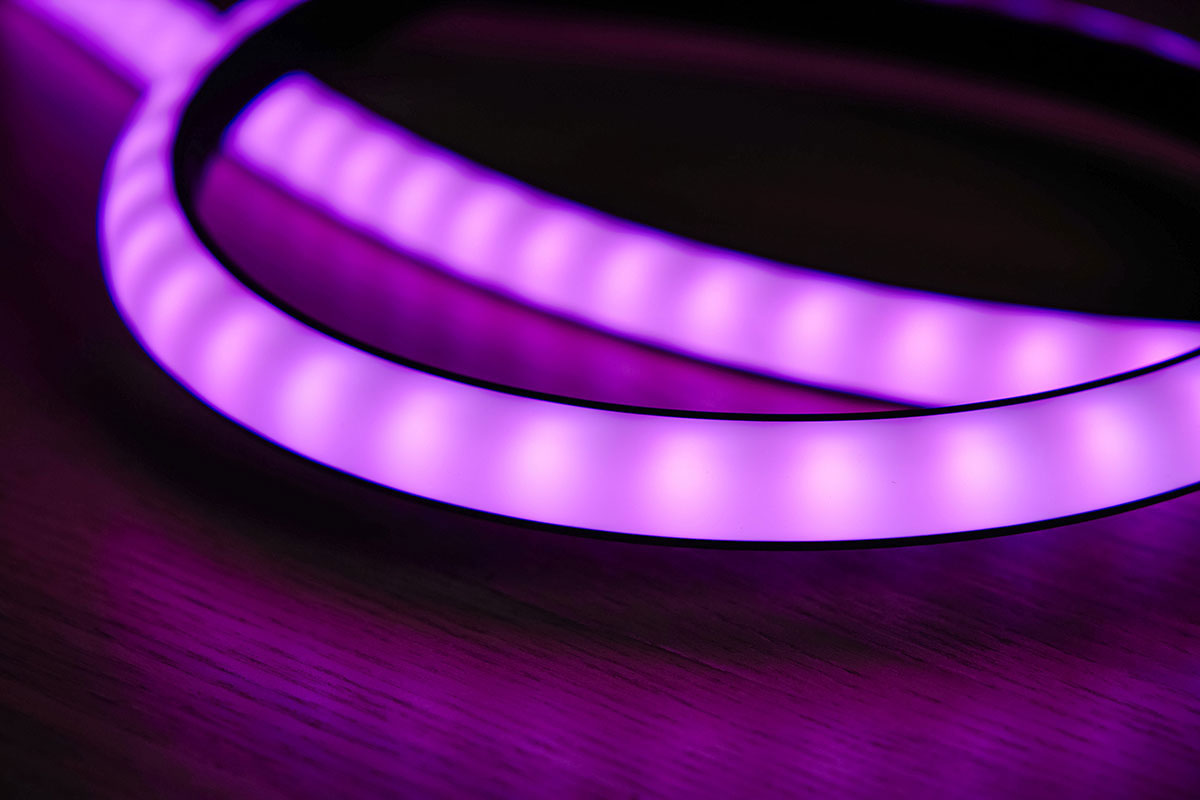 In the packaging combination of Philips Hue Play gradient full-color ambient light strip, in addition to the light strip body, it also provides a support bracket and 3M tape fixed to the back of the TV, allowing users to DIY the installation by sticking, and use Included power supply to light the strip.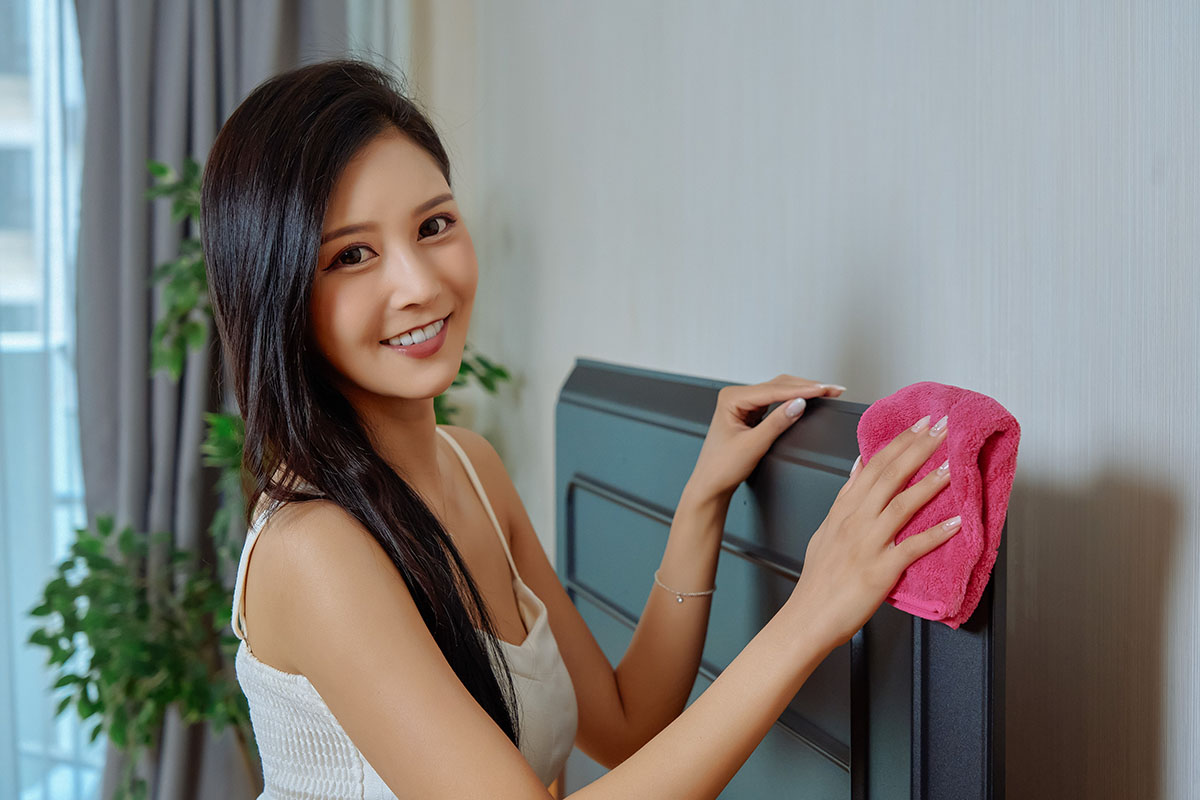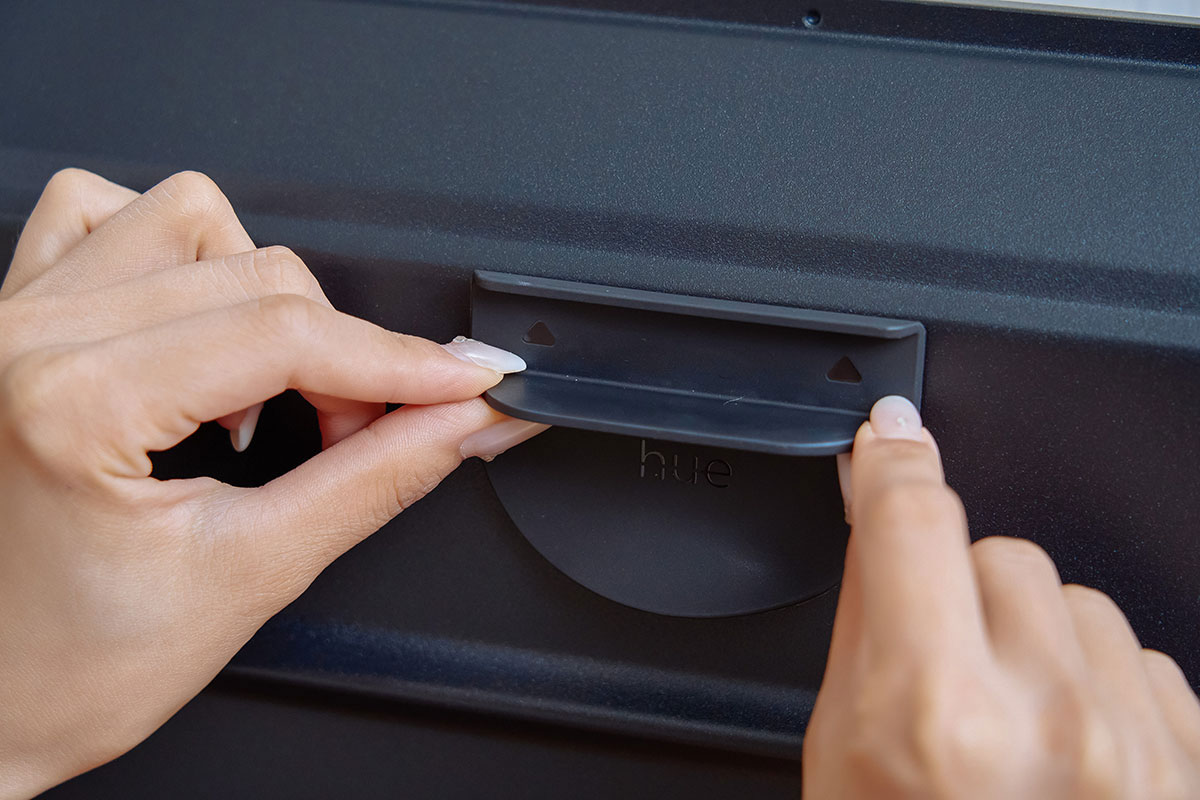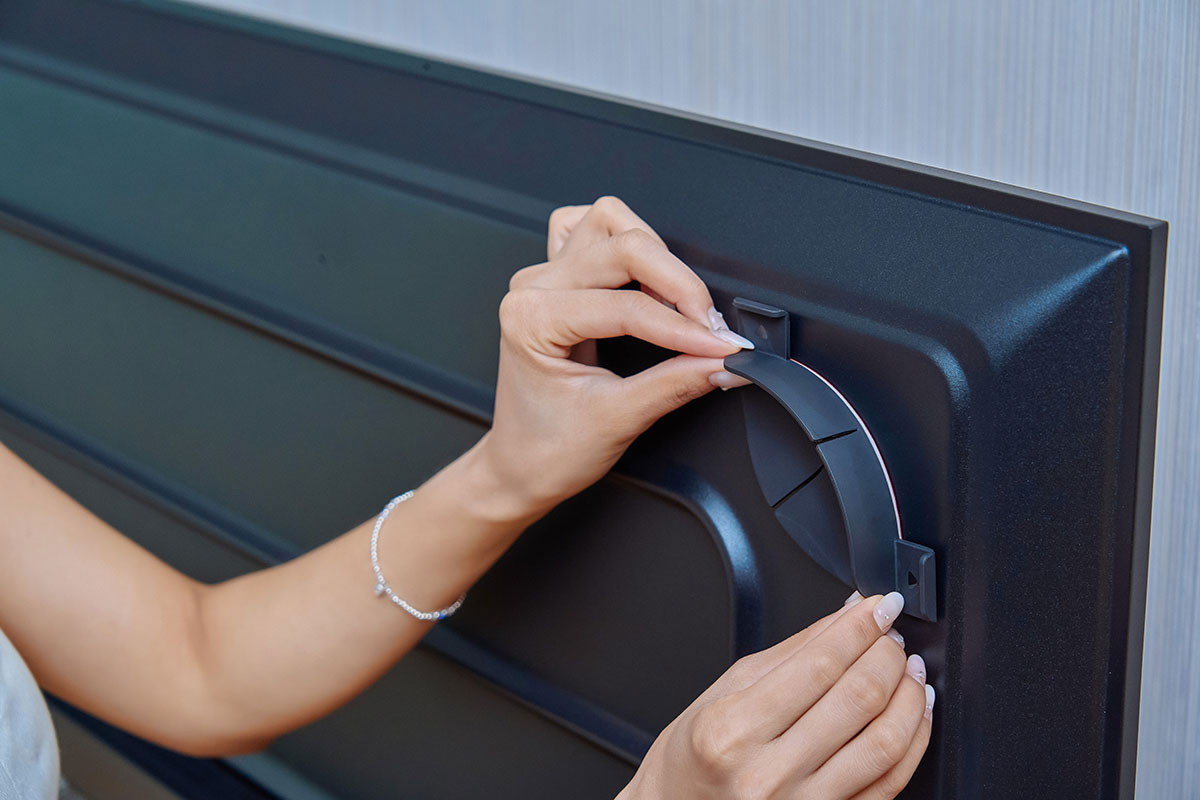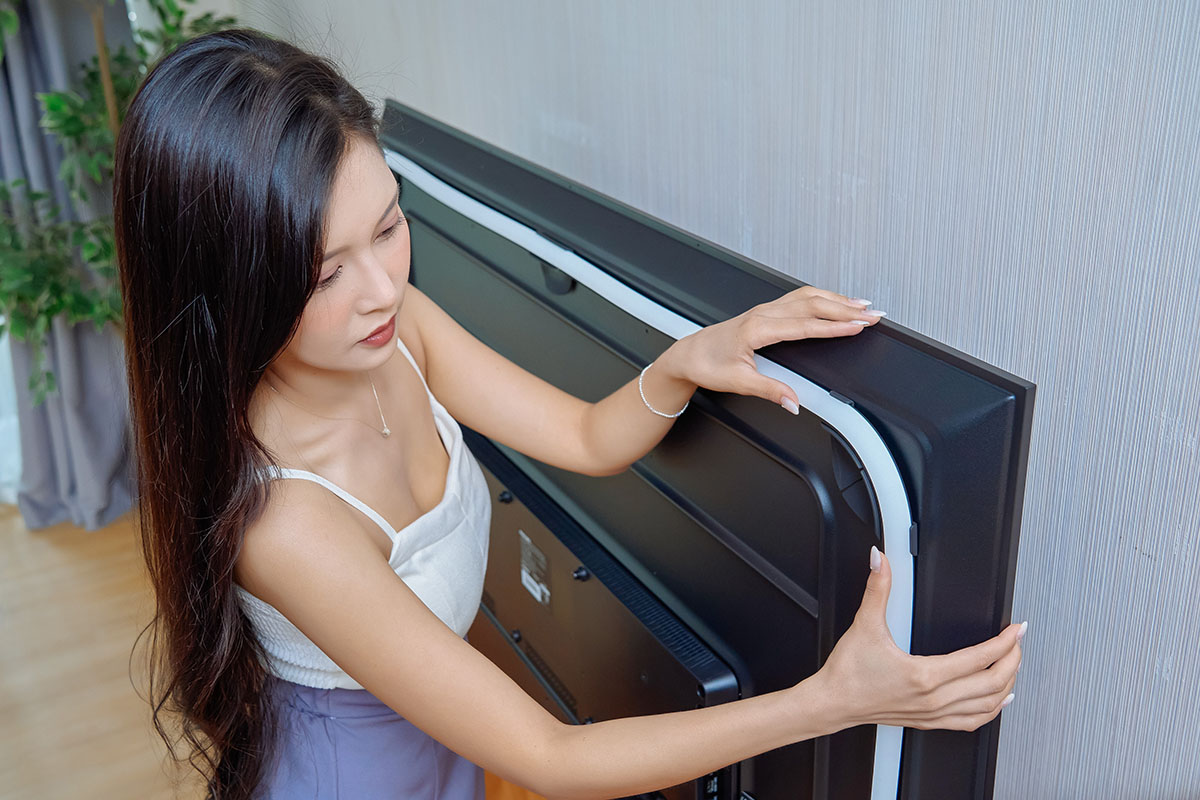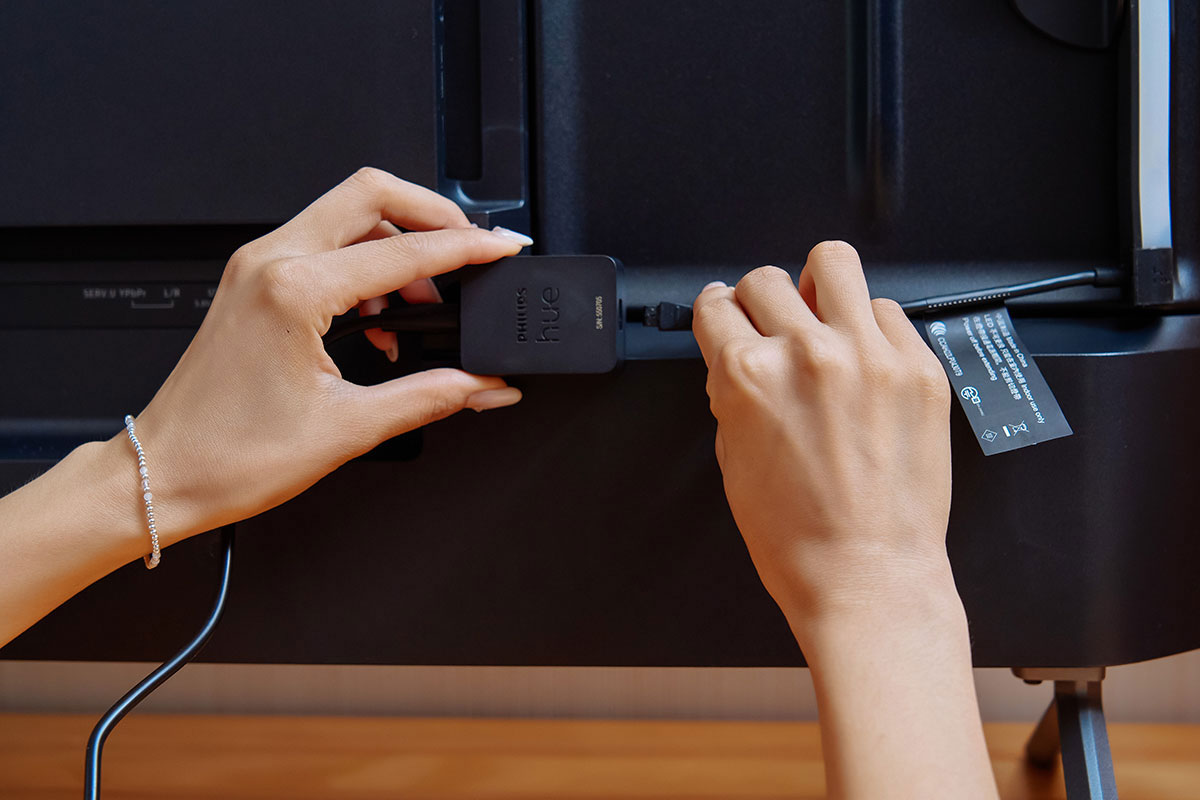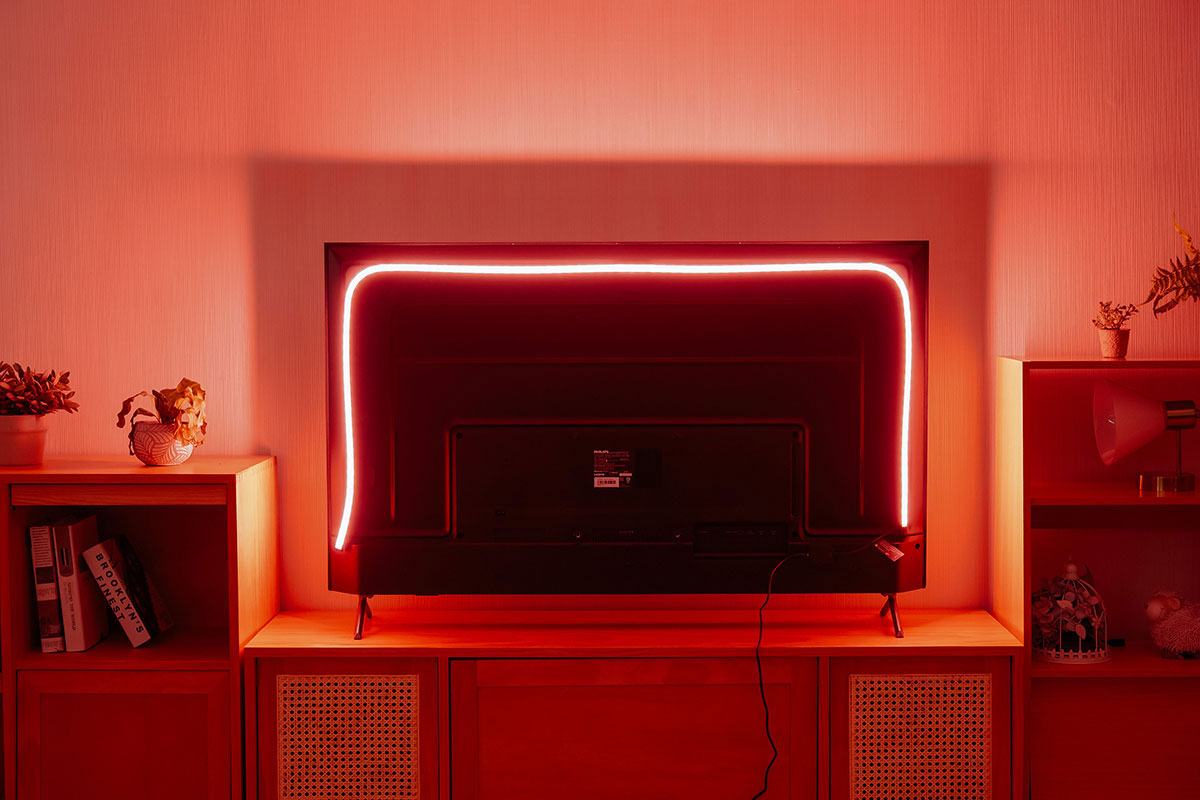 Co-screening: Hue Play AV Lighting Synchronizer & Hue Bridge Unboxing
Philips Hue Play gradient full-color ambient light strip does not work independently. If you want to play the function of real-time synchronization with the screen, you will need to use an additional set of Hue Play audio and video lighting synchronizers, and this set of synchronizers has built-in four sets of HDMI input ports With a set of HDMI outputs, different media sources can be cascaded to the synchronizer.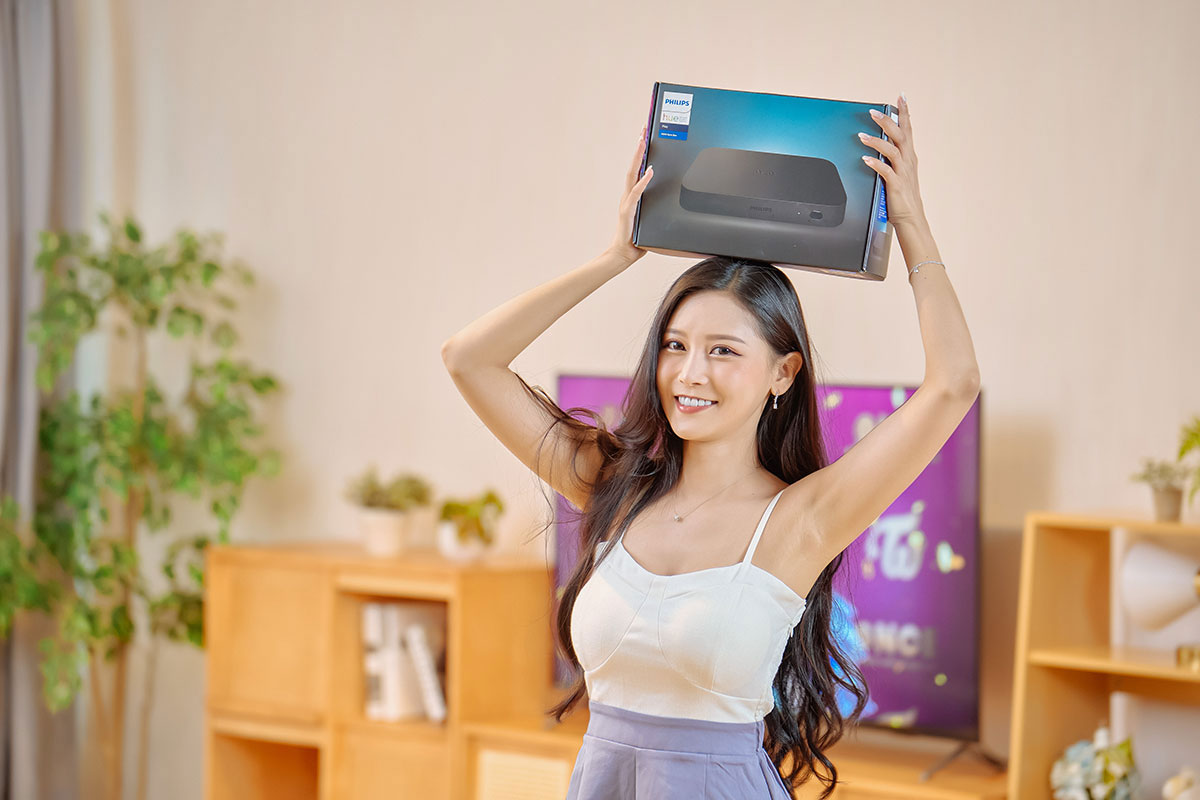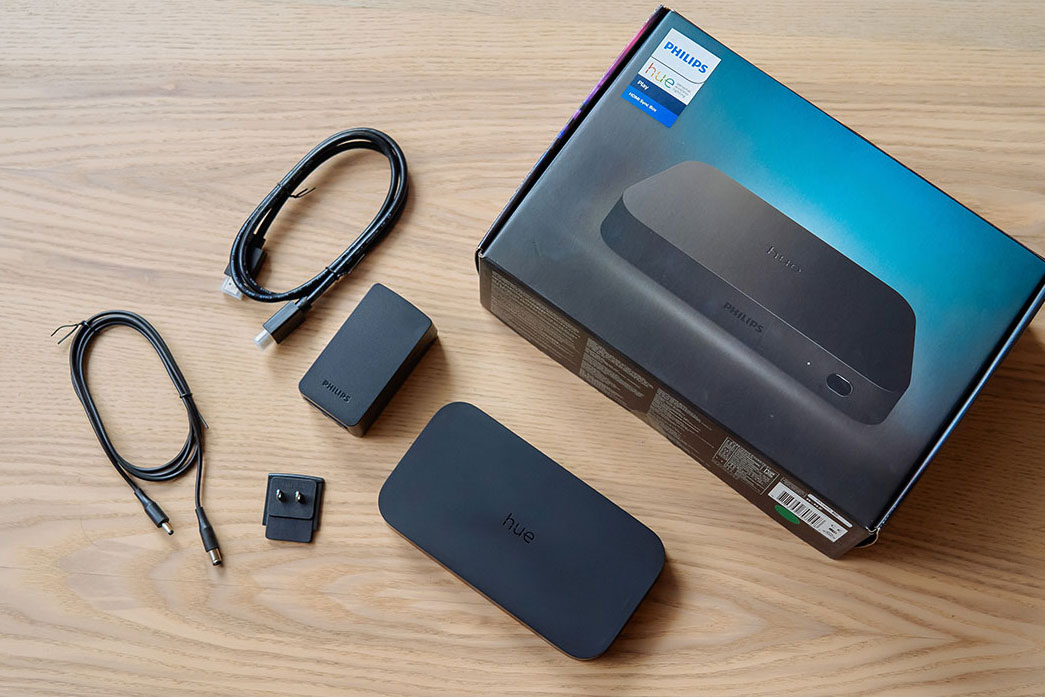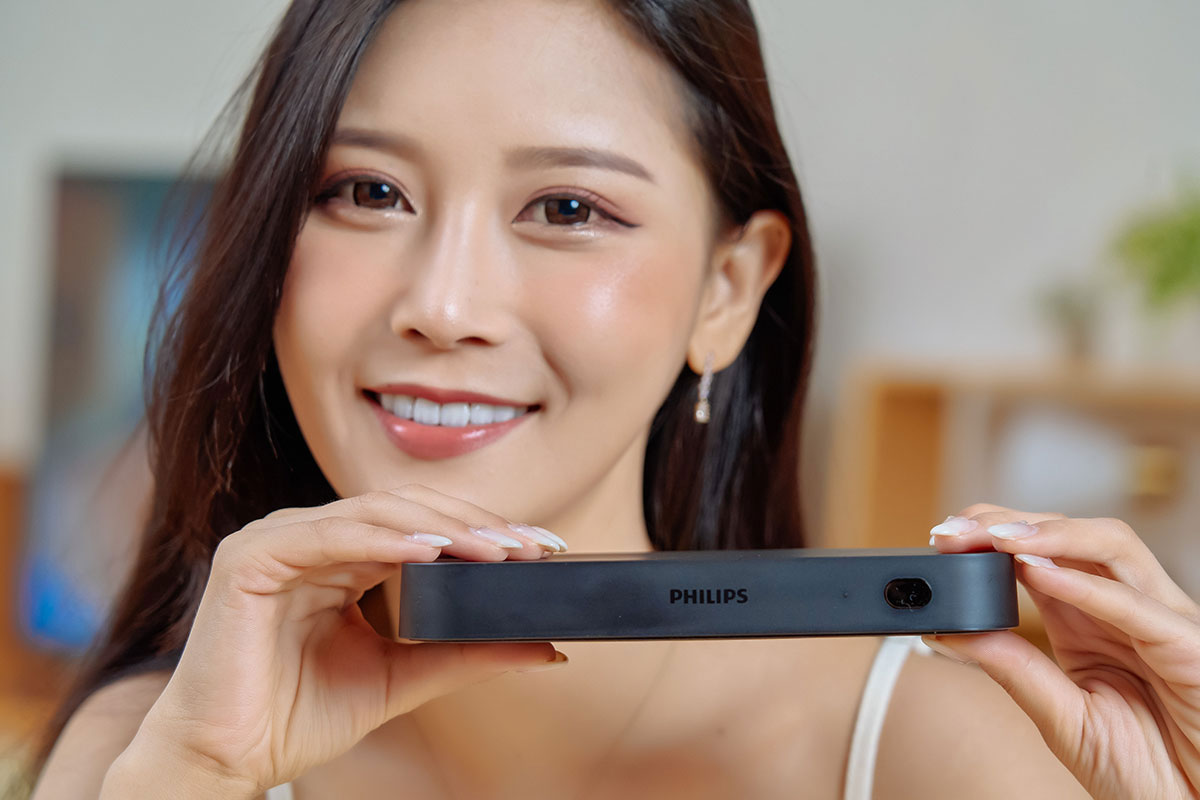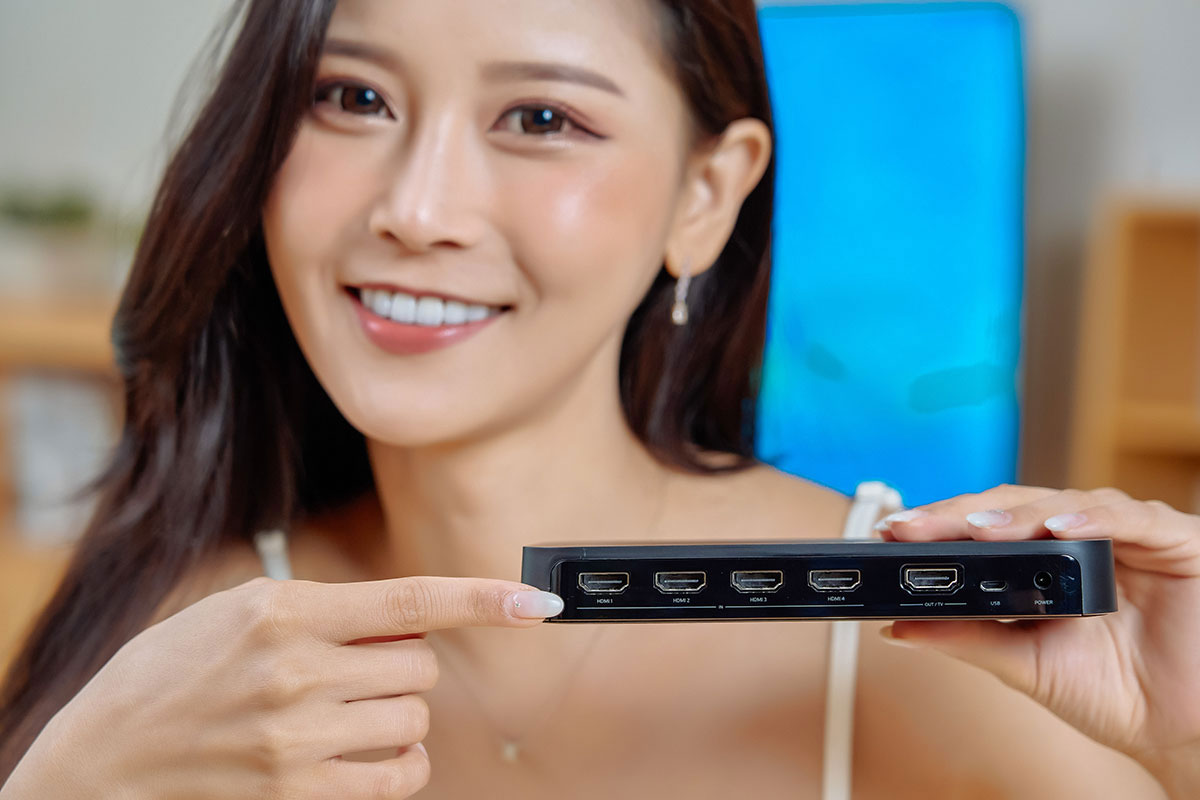 In addition, if you want the Philips Hue Play gradient full-color ambient light strip to be able to connect with other Philips Hue smart lighting series products, you will need to use another set of Hue bridges so that the Hue Play audio-visual light sync can be connected to the mobile app and other Hue The White and Color Ambiance smart light fixtures are connected, allowing other color-adjustable Hue fixtures to adjust the color instantly in sync with the content on the screen, bringing a more vibrant visual effect!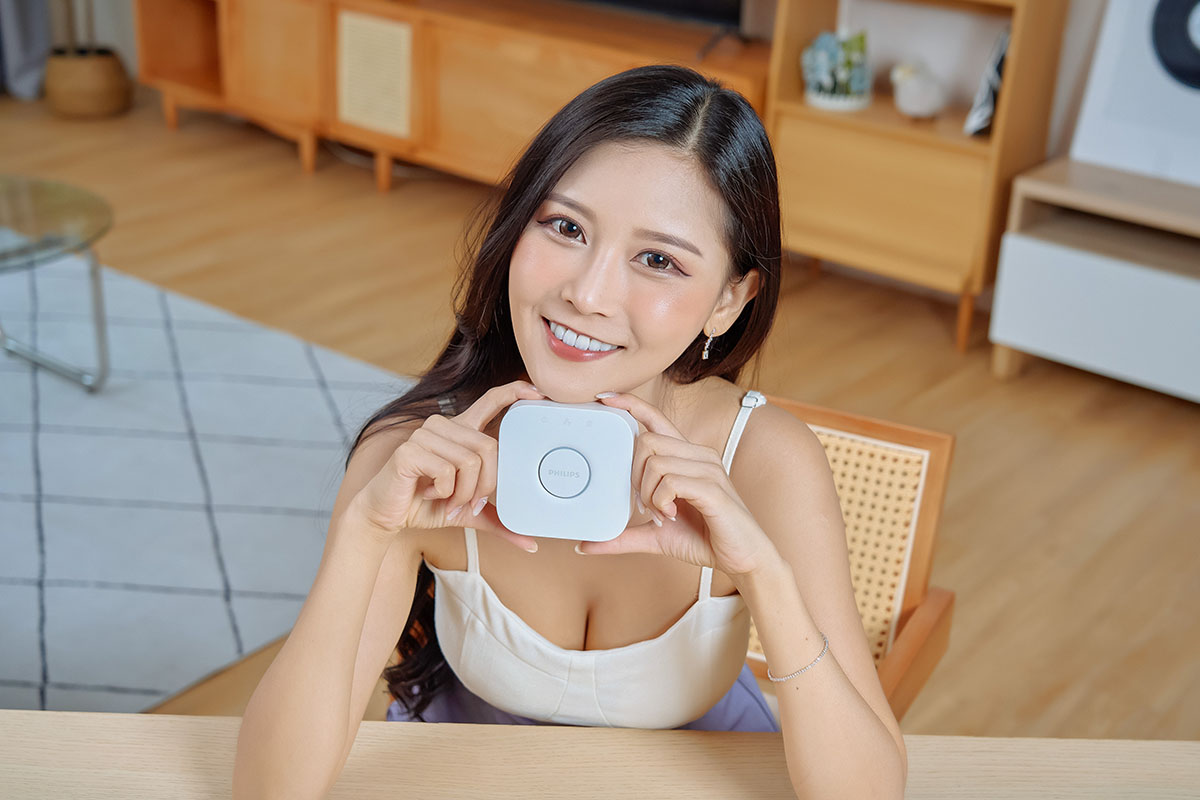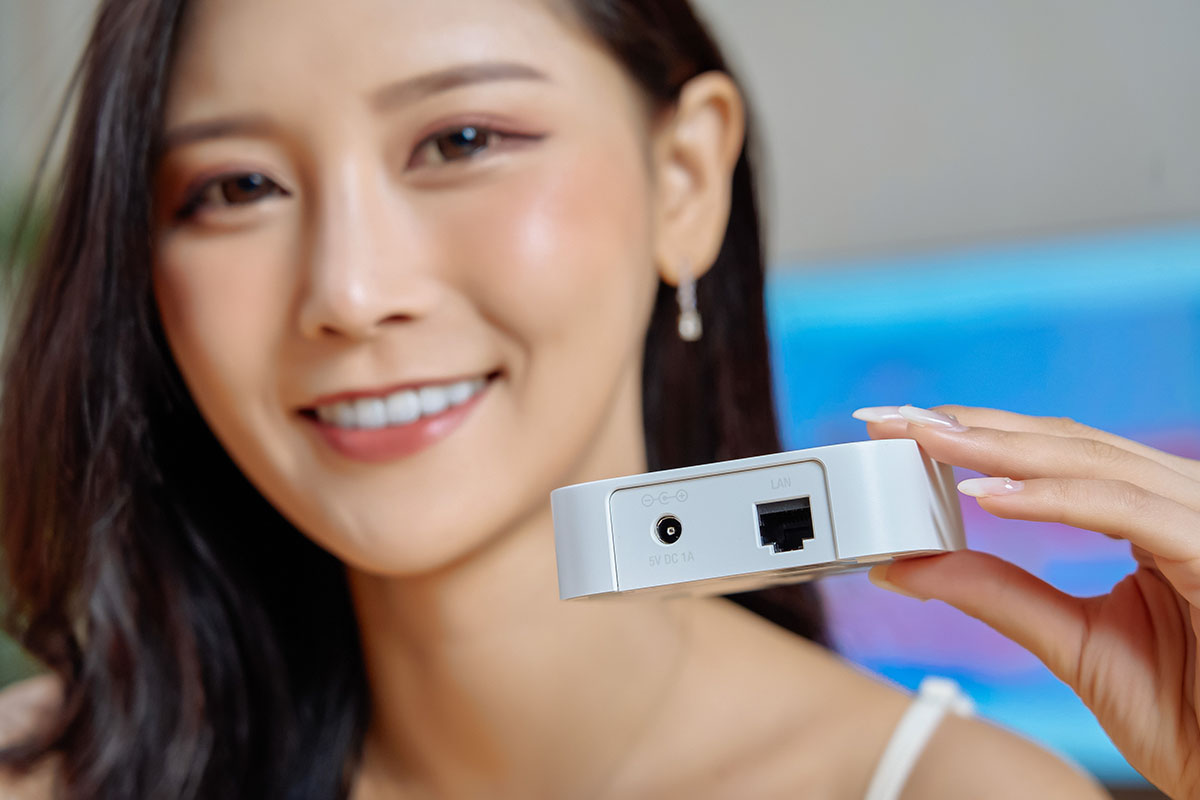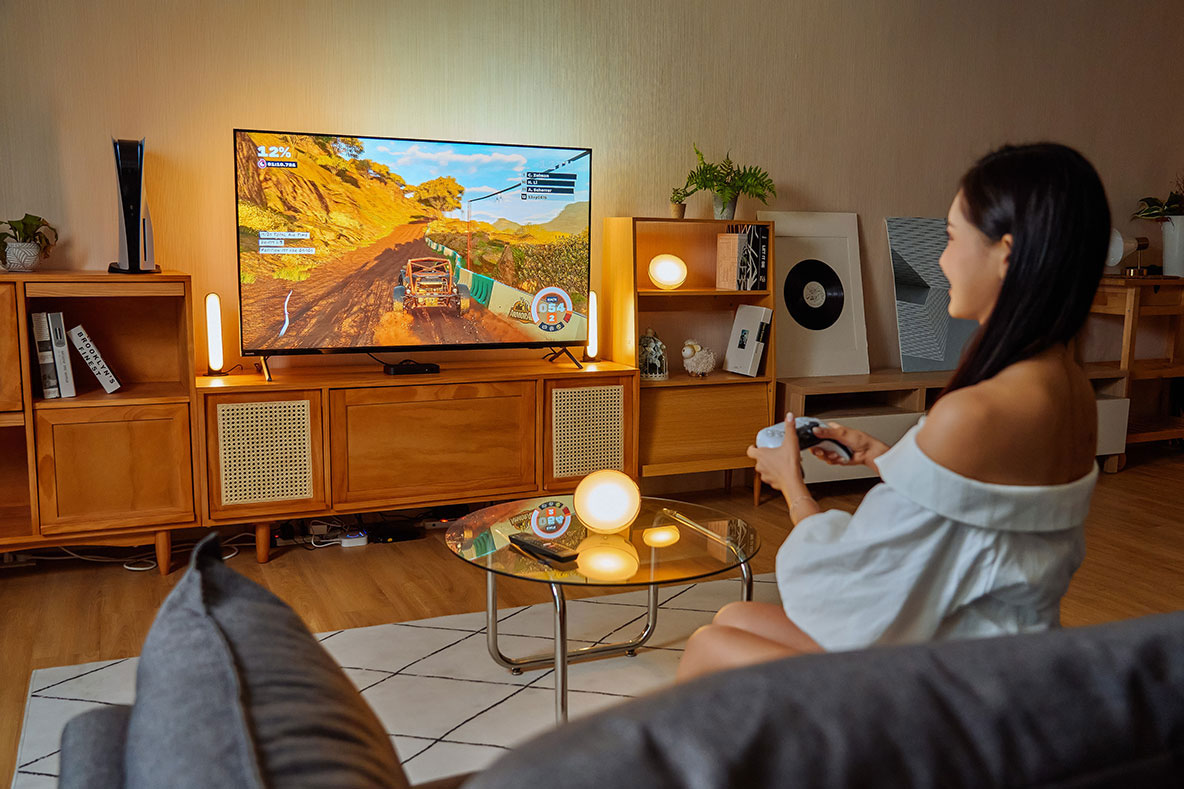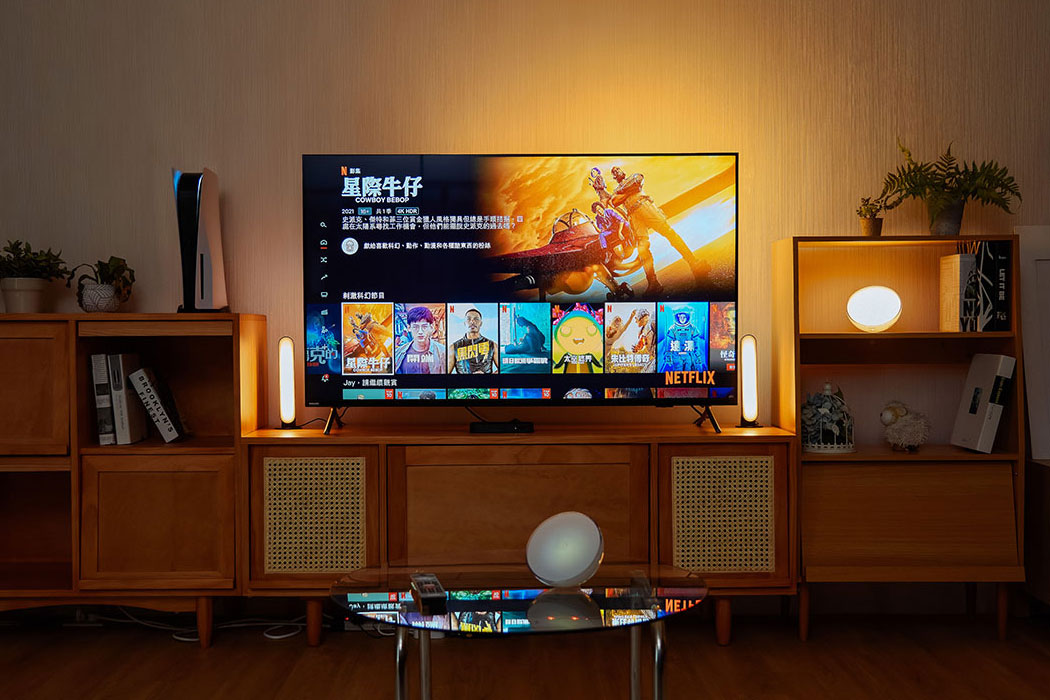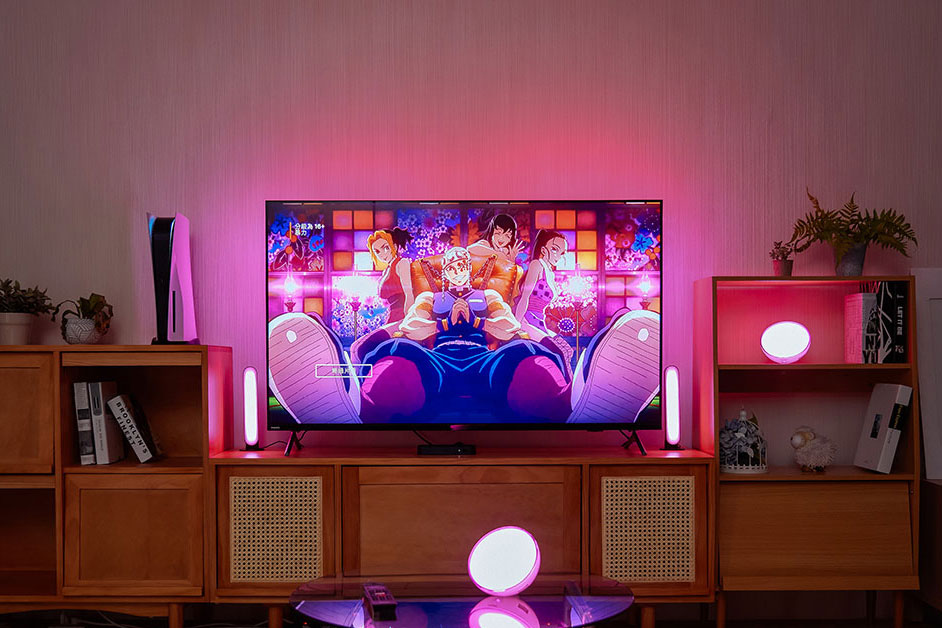 Video: Philips Hue Play Gradient Full-color Ambient Light Strip: Video Synchronization Lighting Function Demonstration – Link to PS5
Easy to control through the mobile app, and can also integrate streaming music playback to bring synchronized lighting effects
If you want to easily control the Philips Hue Play gradient full-color ambient light strip with other Philips Hue light assistants at home through your mobile phone, you can easily complete the connection through the official Philips Hue app, and the latest version 4.0 updated this year also brings In addition to a simpler and easier-to-use control interface, the connection of lamps is also simpler. We can also group lamps according to different spaces. In addition to adjusting different lamp colors by ourselves, we can also use professional lighting designers. Create different "scenes" to change the overall atmosphere of the space, and even use photos or custom colors to create your own unique scene.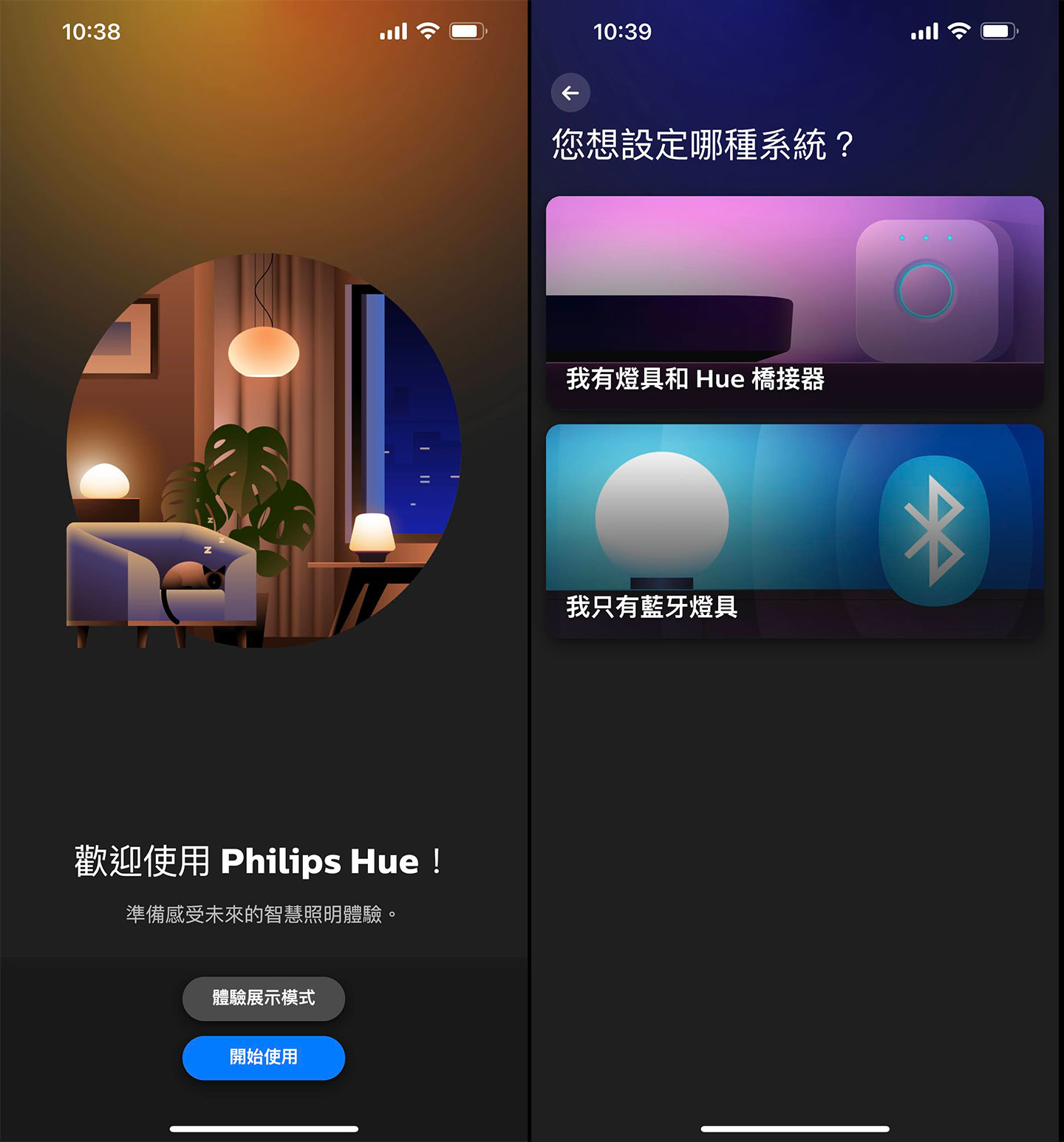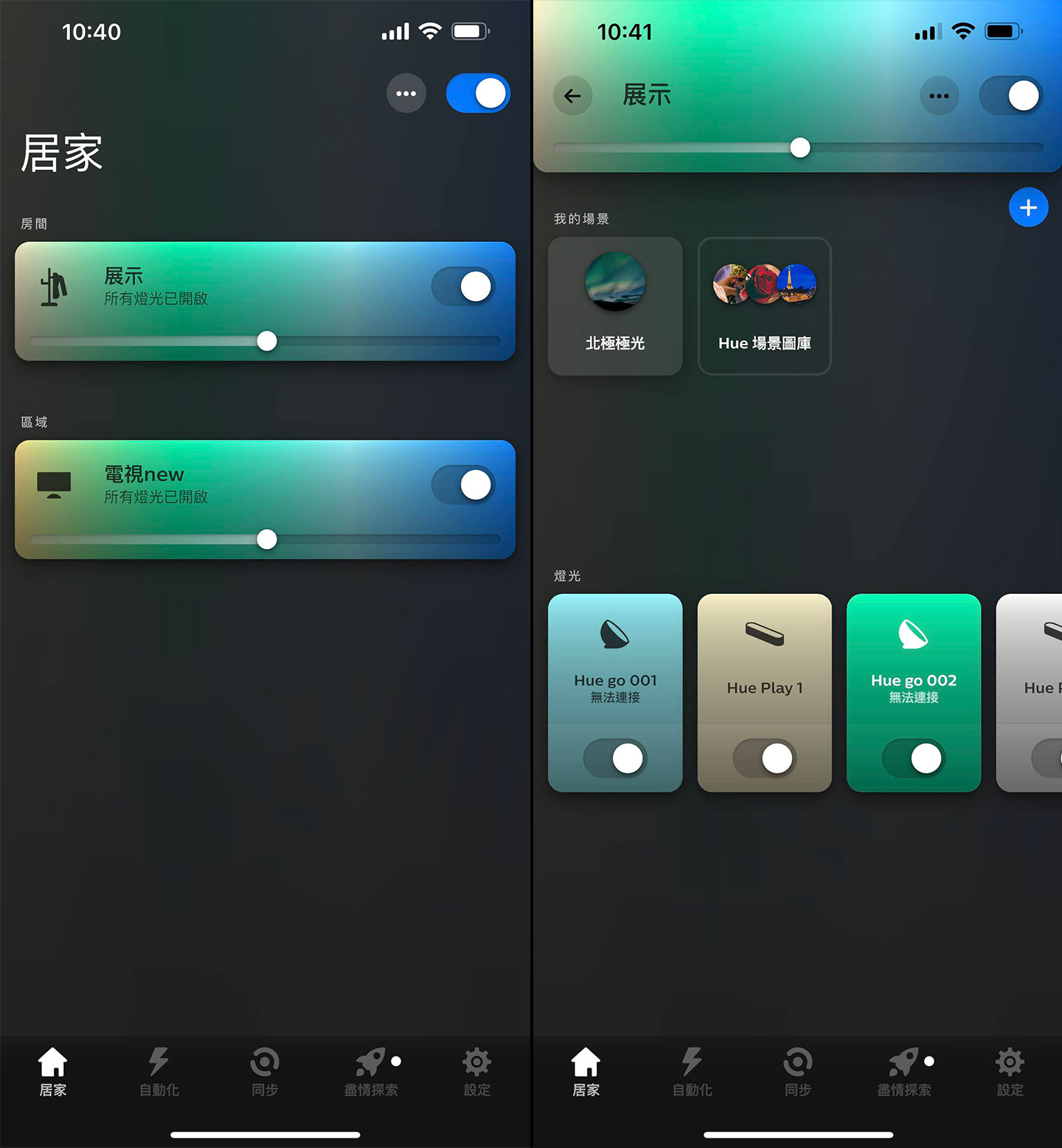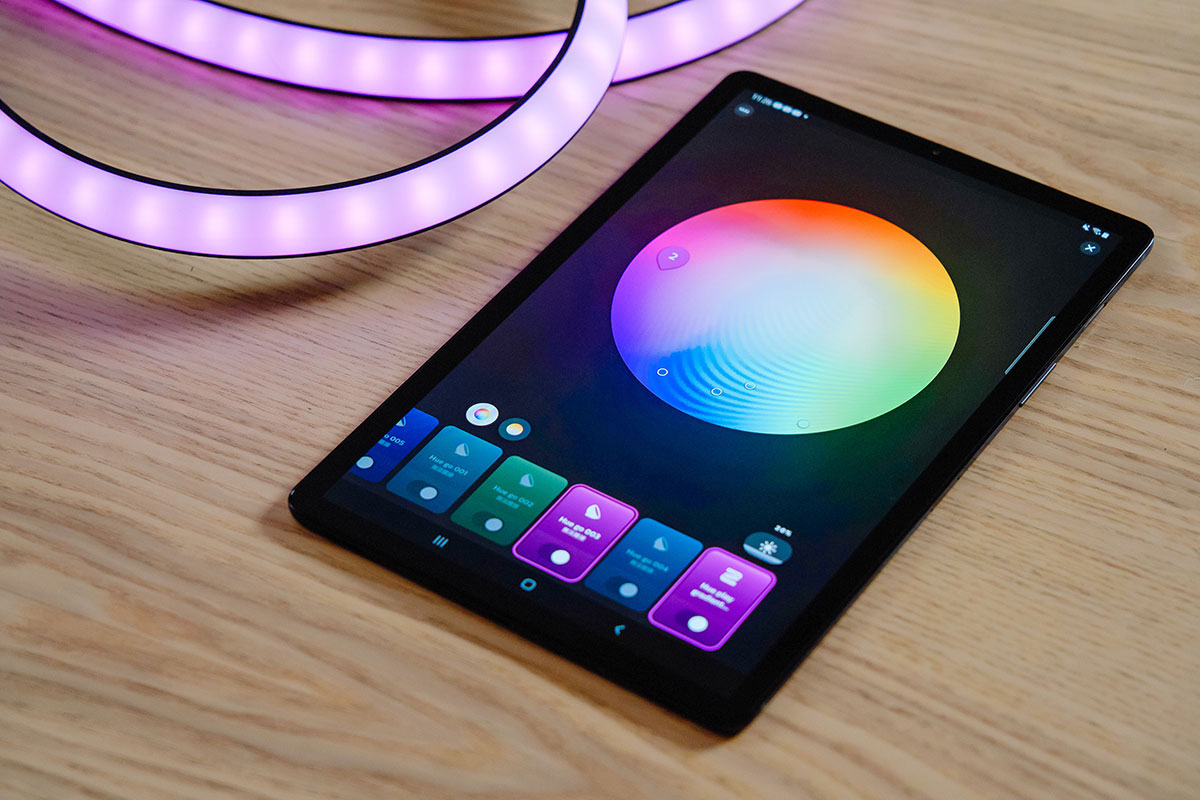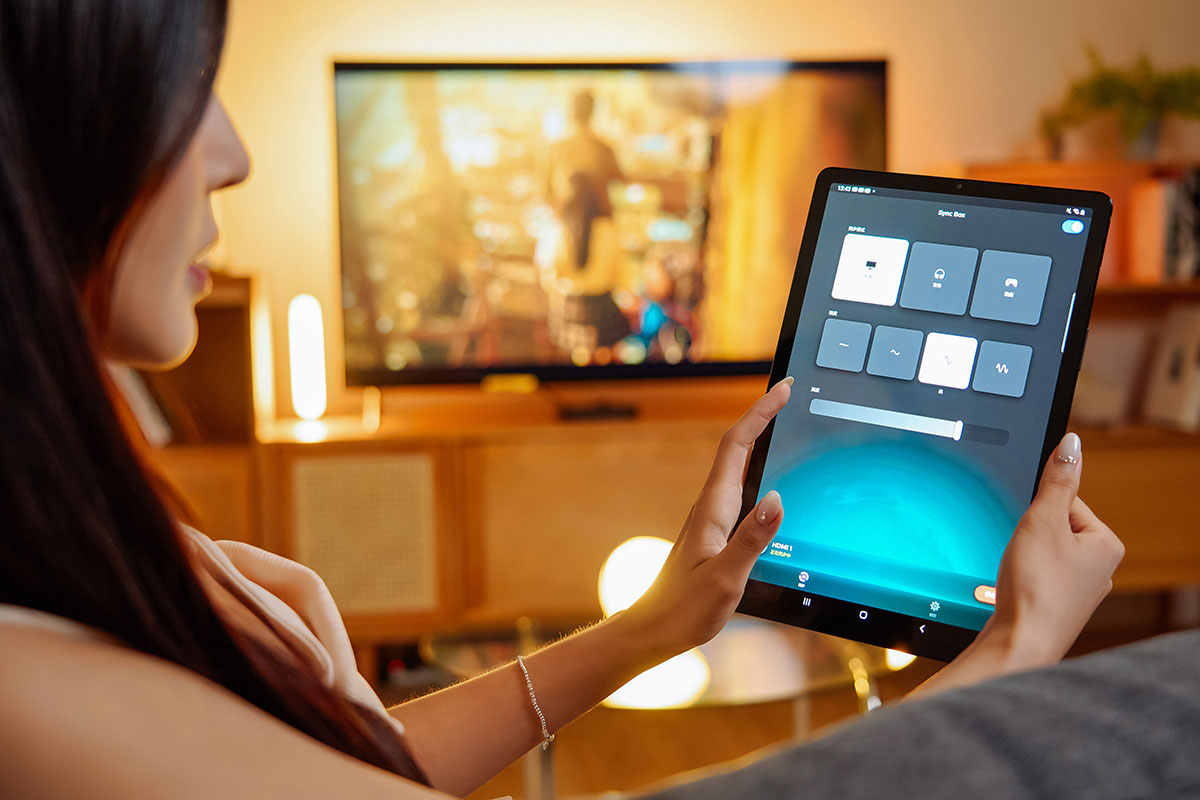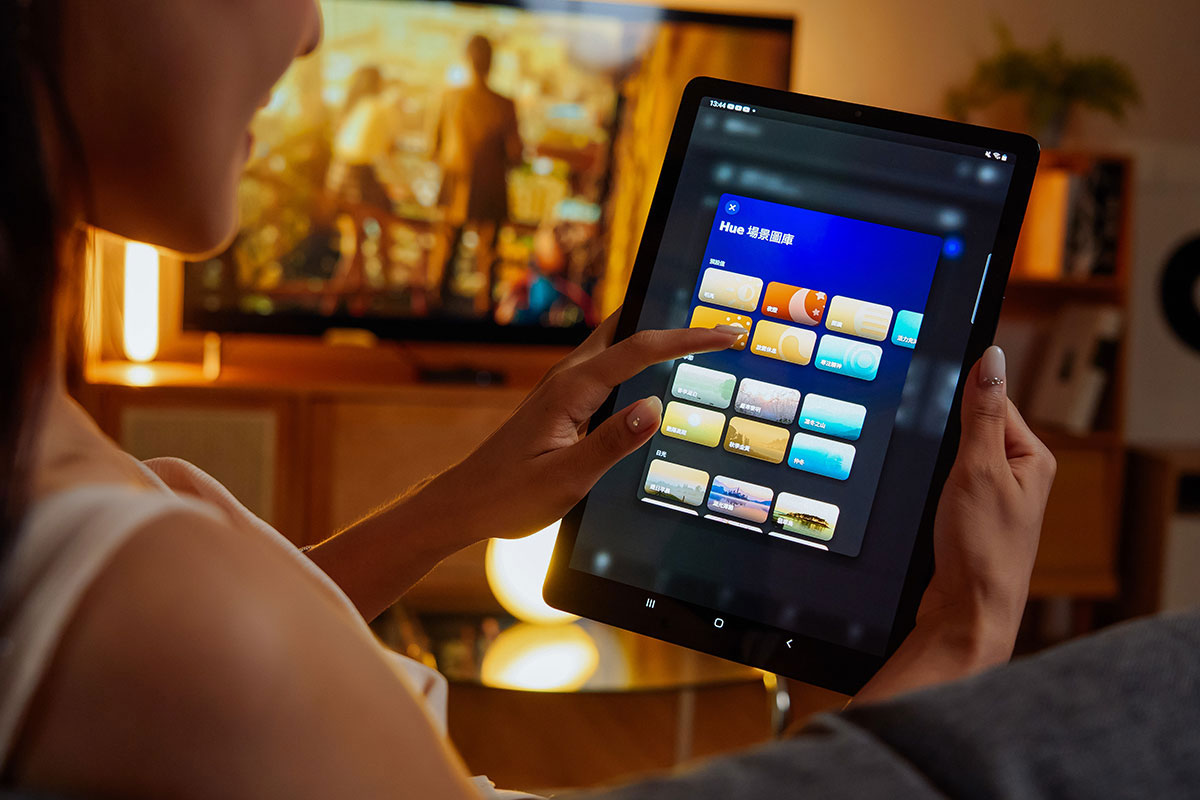 In addition, Philips Hue also cooperates with the well-known streaming music platform Spotify. While playing music, it can also synchronize different styles of lighting effects according to the rhythm, so that the lighting can also change with the rhythm of the music.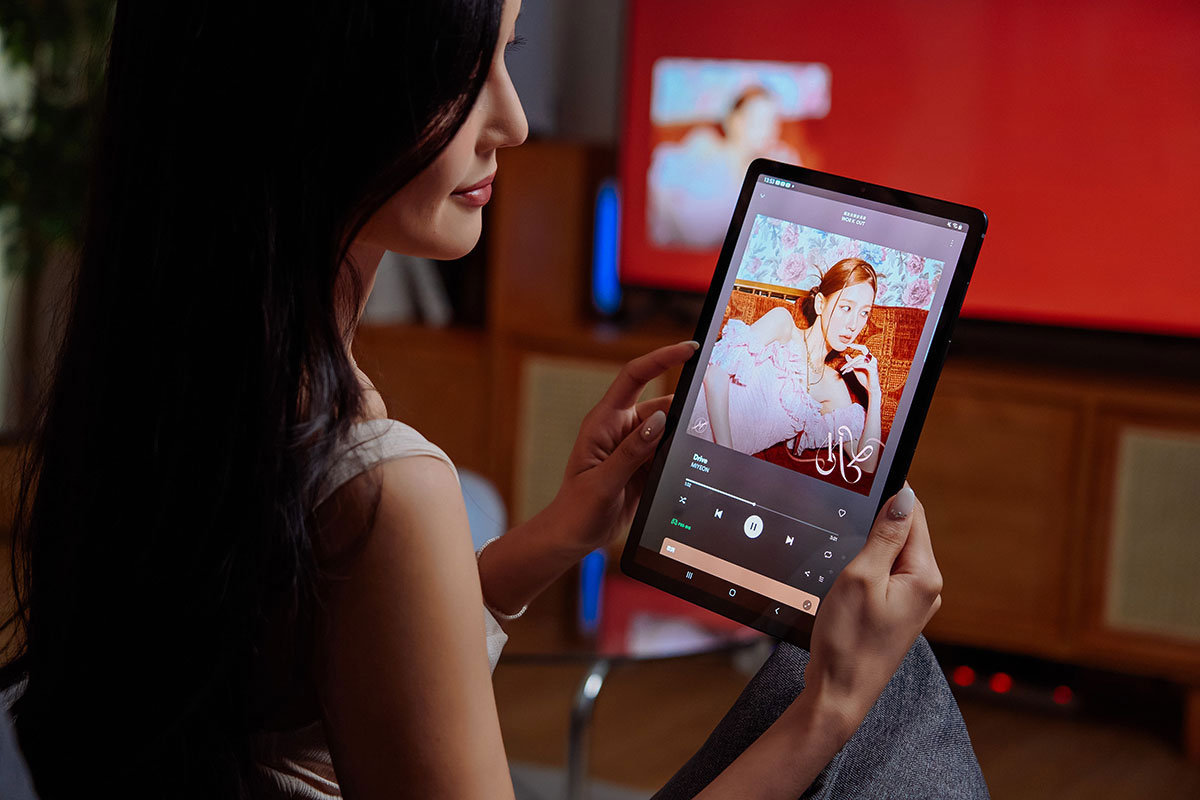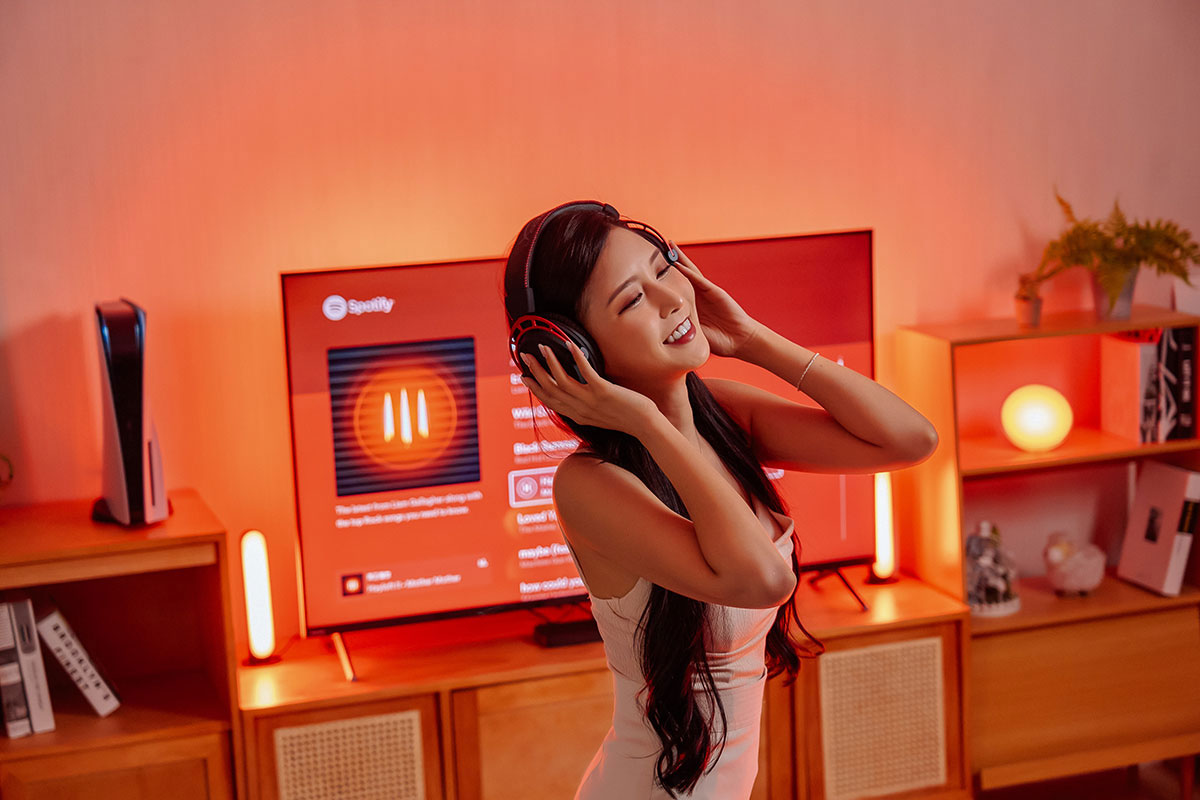 Summary: Feel the new level of dynamic audio and video, the new sound "light" experience of e-sports games!
For most people, "light" is more inclined to the existence of "functionality" – simply illuminating the space to facilitate various activities, but in fact "light" is an important element that dominates the atmosphere of the space, and therefore more and more More and more people know how to use lighting as a part of home decoration, and Philips Hue series products not only have many types, but also integrate intelligent networking mechanism. Through the APP on the mobile device, they can completely lead the lighting experience that meets their personal needs.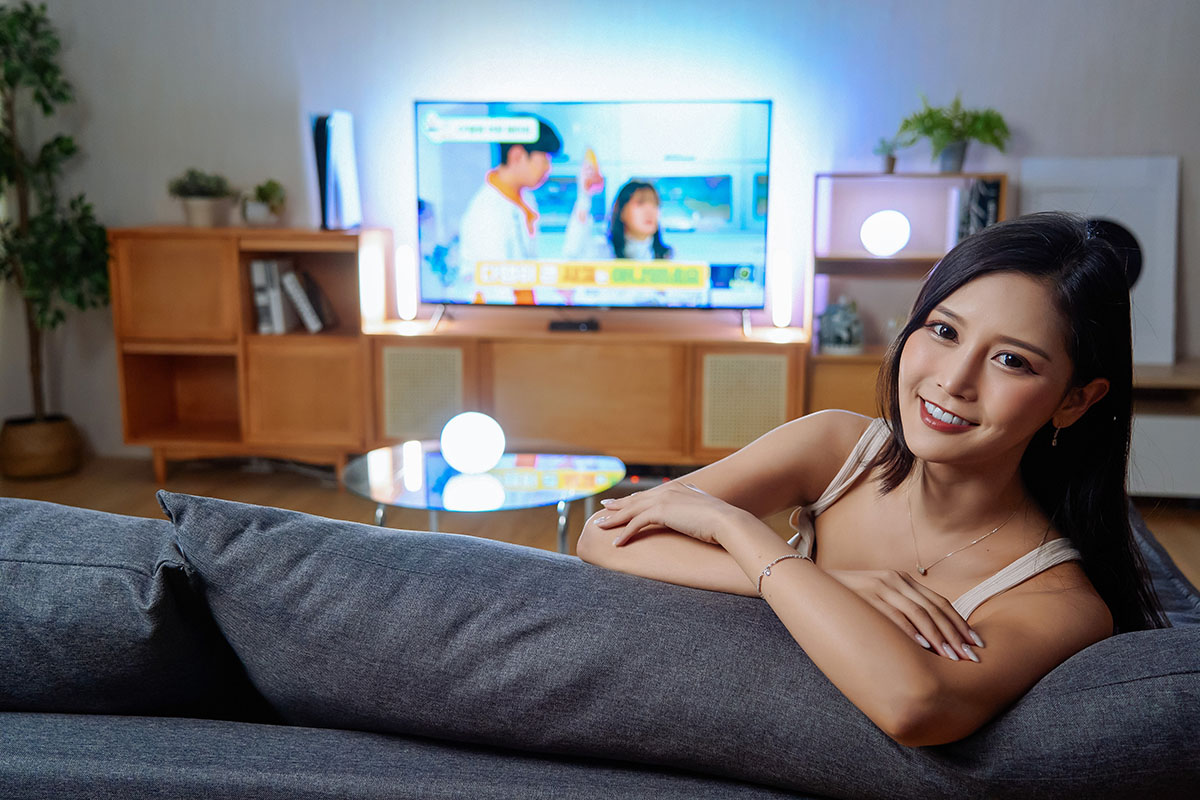 This article brings you the out-of-the-box "Philips Hue Play Gradient Full-color Situation Light Strip", which can be said to be a new concept product that applies light elements to another level. The light strip with color and brightness adjustment completely "automatically" displays the same color lighting effect in synchronization with the content displayed on the screen, and this perfect gradient light effect also creates an "immersion" that "covers" the content of the screen. , which is equivalent to adding a "light" to the original sound and light effects of video and games, which really makes people feel a "refreshing" feeling!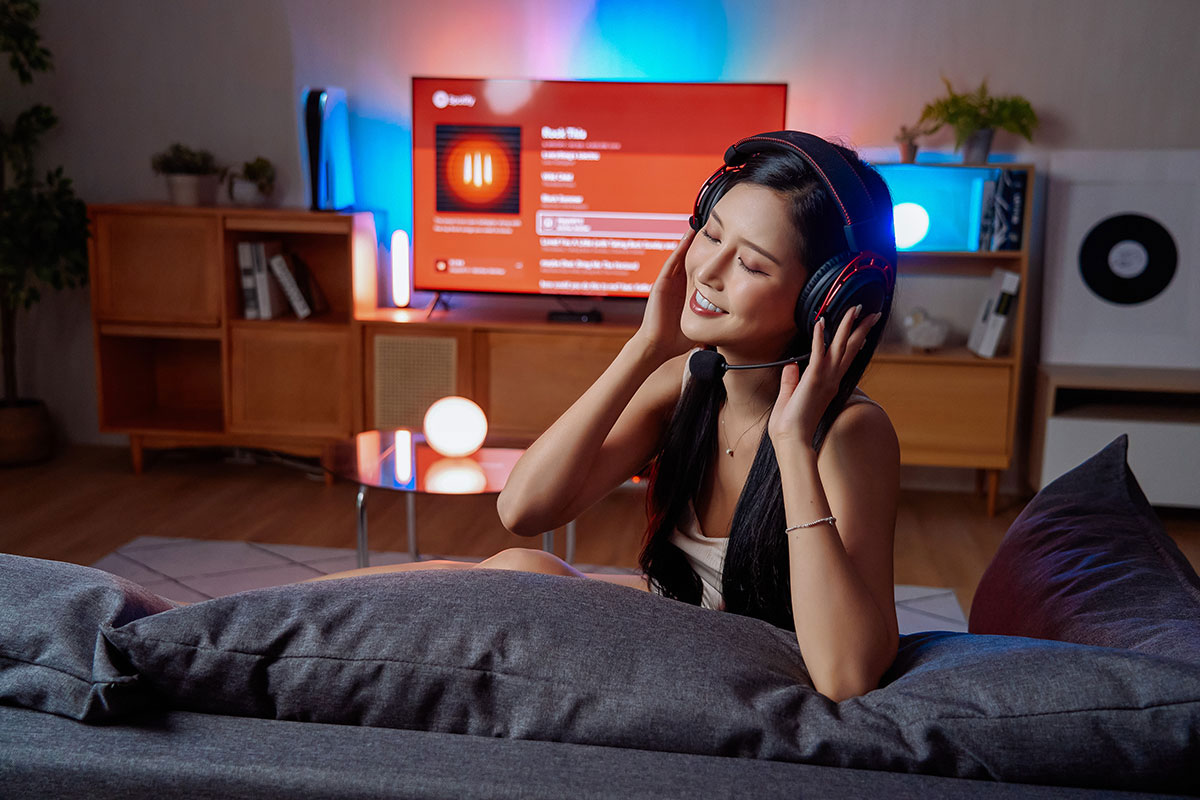 Of course, the combination of the Philips Hue Play gradient full-color ambient light strip and the Hue Play audio-visual lighting synchronizer can also be perfectly integrated with the original Philips Hue full-color ambient lighting series to create a synchronous gradient lighting effect in the entire living room space, which is more suitable for use The mobile APP can easily set different situations, and it is more convenient to switch with one click!