The National Registry of Civil Status notified the Valledupar Council that 1,723 signatures were approved for the realization of town meeting that seeks to discuss the "insufficient" economic development that the city would have had in the mandate of Mello Castro.
Read: The Registrar's Office approved an open meeting for political control of the mayor of Valledupar
The next step, explained the president of the corporation, Joserth Gómez, is for the initiative's spokesman (José Gutiérrez) to submit a request to start the process of preparing the council.
"The young man arrived at the Council yesterday looking for information and one of the legal advisors told him that he must present a formal request so that the corporation can process a proposal from the plenary and complete the procedures," Gomez assured.
THERE IS NO DATE OF THE TOWN HALL YET
The councilor pointed out that the petition You have to establish the schedule of this space for citizen participationas well as the date and the presentations that will be developed, which will have to be framed in the themes of the town hall.
Once the initiative is endorsed, added the president, "The Council makes the transfer to the executive and the agenda is organized to make it known to the public, through a means of communication, for whoever wants to participate."
Law 1757 of 2015 establishes that the town hall must be held no later than one month after the filing of the petition and during the ordinary sessions, in the Valledupar Council that began on June 1.
IS THERE A POLITICAL TINT?
THE PYLON consulted Gutiérrez, the promoter of this initiative, who affirmed that he is preparing the documents to present them to the corporation.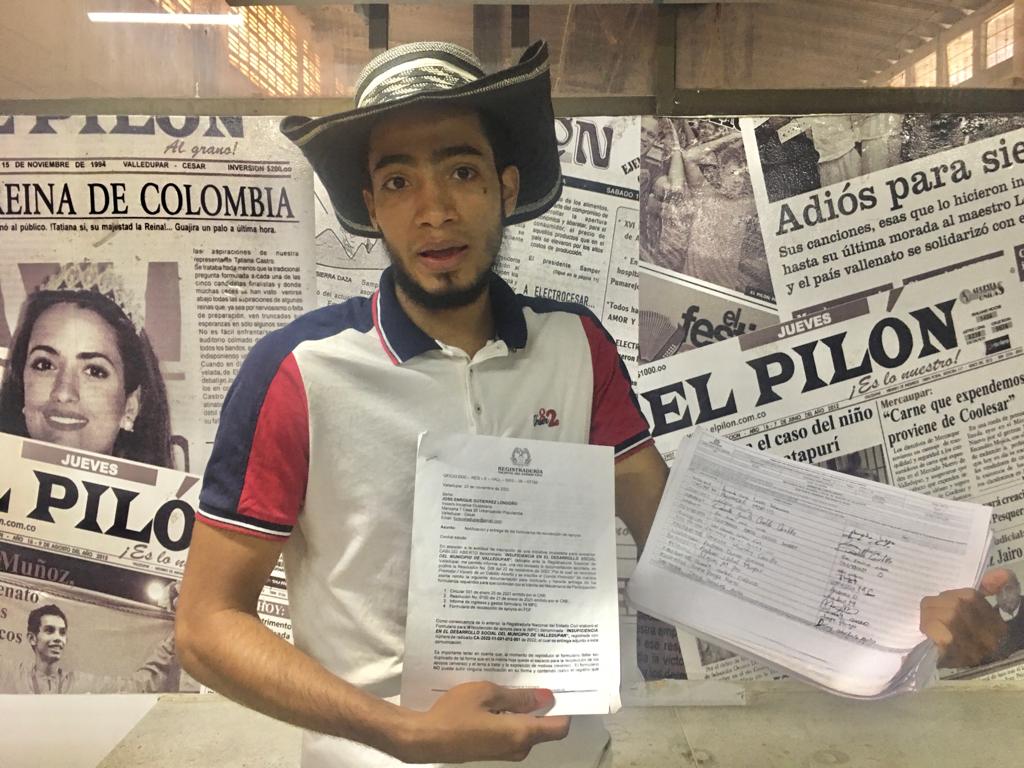 The 25-year-old insisted that his proposal "has no political overtones" and that would not be your "intention" aspire to a position of popular election, as has been indicated.
ACCOUNTABILITY IS NEAR
This publishing house also spoke with Mayor Mello Castro. The official stated that he has not been notified about the council, and that he only knows what the local press has published.
"They have not informed me, but I am willing to attend the town hall, I think this is an opportunity to show the public what we have done, I am attentive ", expressed the president.
Castro, who will render accounts of his administration on June 14, indicated that the "greatest achievement" of this administration in economic terms is "having created the Secretariat for Economic Development, Tourism and the Environment, which was the roadmap for economic reactivation after the pandemic."
Another issue questioned by Gutiérrez and other citizens is the insecurity suffered by the capital of the department of Cesar, but the mayor believes that this problem "It is the same one that is hitting the whole country."
By Andrea Guerra Peña / THE PYLON.
@andreaguerraperiodista