[The Epoch Times, July 4, 2022]At about 12:20 on July 4, a man wounded with a knife in Jing'an District, Shanghai.
On the 4th, the police in Jing'an District, Shanghai reported that someone had been wounded with a knife near Chengdu North Road on Weihai Road. Subsequently, the suspect Gao Mou (male, 59 years old) was controlled by the police, and the injured were sent to the hospital for treatment. According to Gao's preliminary account, he had conflicts and disputes with his original work unit, and because the negotiation failed, he wounded people with the fruit knife he carried with him. But the police report did not mention how many people were injured.
The videos and pictures circulated on the Internet showed that in a building, someone was stabbed, his white clothes were covered in blood, there was a lot of blood on the ground, and a man in black was stabbed and lying on a chair, beside him. The person presses the injured person with something.
There is news on the Internet that the incident happened in Shanghai China Merchants Plaza, and the suspect injured people at will.
On July 4, the case of stabbing a person in Shanghai was on the hot search list, causing heated discussions among netizens.
Netizen "Big Head Girl Yi" said, "In the Shanghai Merchants Group, I heard that a total of 4 people were cut down, 3 were from Yicai, and 1 was a security guard at the entrance of the TV station. Terrible!"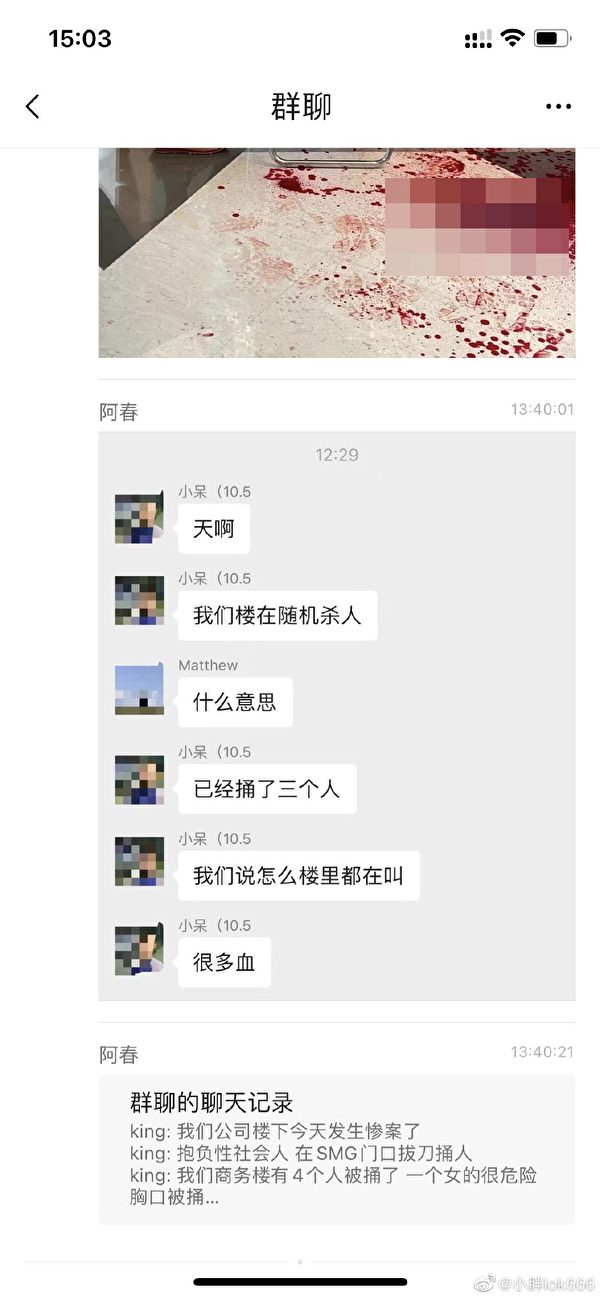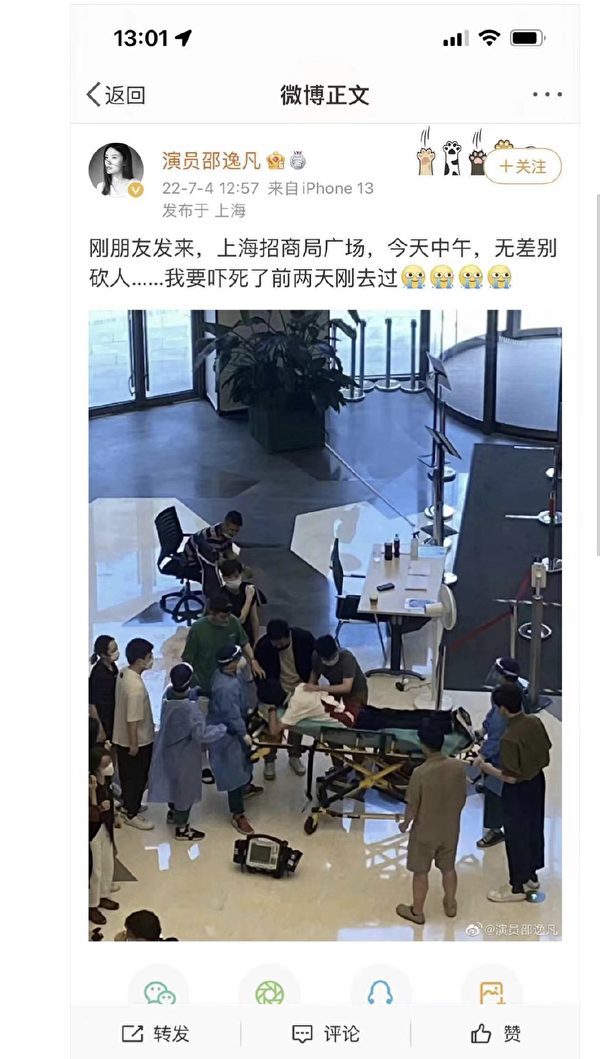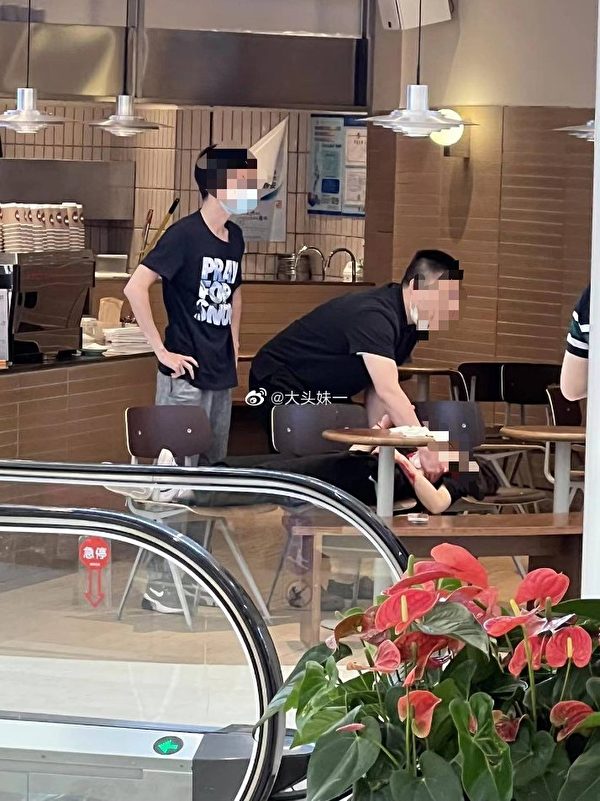 "Steady Yu" said, "I just passed by the entrance of China Merchants Plaza at noon and saw it only when I got home. No wonder there are so many people. The economy is down and everyone is in danger."
"All your promises are just lies," said, "Is it still so irrational at 59? Has the original unit checked the reason?"
"Grey-XL" said, "When the economy is bad, the society is not stable."
"Yu Haiqing" said, "The social hostility is too serious."
"Mobile phone user 3236331414" said, "After the epidemic, the news has laid off staff and reduced wages all day long, and there will be more and more such things in the future."
"Chen Bounce 555" said, "Should Shanghai reflect on what happened this year?"
Recently, there have been many incidents of stabbing people with knives in Shanghai.
At 7:00 am on June 10, there was a street attack in Jinshan, Shanghai. A woman was slashed by a man and injured her head. The scene scene is shocking.
At about 8:20 on May 20, Zhang, the secretary of the Residential Committee of Jingcheng Second District in Minhang District, Shanghai, was scratched on the neck by a resident Wen Mou with a knife, and then Wen Mou injured himself with a knife and jumped off the building. According to reports, Wen suffered injuries due to medical treatment.
Responsible editor: Xu Menger