Original title: Sorenstam returns to Grand Slam Wei Shengmei staged a farewell match The 77th US Women's Open is destined to be a classic
On June 2, Beijing time, the U.S. Women's Open with a total prize money of US$10 million is about to start. This game is the first time that the prize money of a women's golf tournament has exceeded the US$10 million mark, which is of far-reaching significance. At the same time, the lineup of 156 players is strong. The top 10 players such as No. 1 Gao Zhenrong, No. 2 Nellie Keda in the world, and No. 3 Gao Baojing in the world are all participating.
World No. 1 Ko Jinyoung is the winner of this year's HSBC Women's Championship. With six LPGA victories since the beginning of 2021, she is the most consistent player and the most watched player today. "I like the setting of this course. The green is actually very big, but because the landing area is relatively small, it feels like the green is not that big. I think the course is very challenging and it is very interesting to play," Ko Jin-young said before the game. At the press conference, she said that she arrived at the stadium last Saturday to prepare for the battle. In the past few days, in addition to the test field, she followed the coach to move. There is already a championship in hand this year, and Gao Jinrong hopes to win two more games, so he is working hard with the team, "This week, I also hope that I have a chance to win!"
World No. 2 Nellie Korda, also a gold medalist at the 2020 Tokyo Olympics, will compete in the U.S. Women's Open for the eighth time this week. This is the first time Nellie Korda has returned to the LPGA since she underwent blood clot surgery in her left arm this year. The last time she appeared on the court was the LPGA Drive on Championship in early February. "I did a lot of rehab and spent a month in California!" Korda said. At the U.S. Women's Open, Koda has failed to make the cut in her last two entries, with her best finish being a 10th in 2018. This week, Korda also wore a compression sleeve on her left arm. She said that she would spend this week with a grateful attitude. "There is not much (achievement) expectation!"
In 2021, 19-year-old Yuka Sasao will become the first Grand Slam champion in Philippine history, tying the record for the youngest U.S. Women's Open champion set by Inbee Park in 2008. Returning to the arena to defend the title this year, Yuhua Sasao is also the focus of attention. "The Pine Needle Course is a huge challenge for all of us," said Yuka Sasori. "The course is beautiful and difficult, especially the greens, which have many downhills." After winning the cup last year, Yuka Sasyu has not yet Having won in the LPGA, she is looking forward to a better performance when she returns to the Grand Slam to defend her title this time.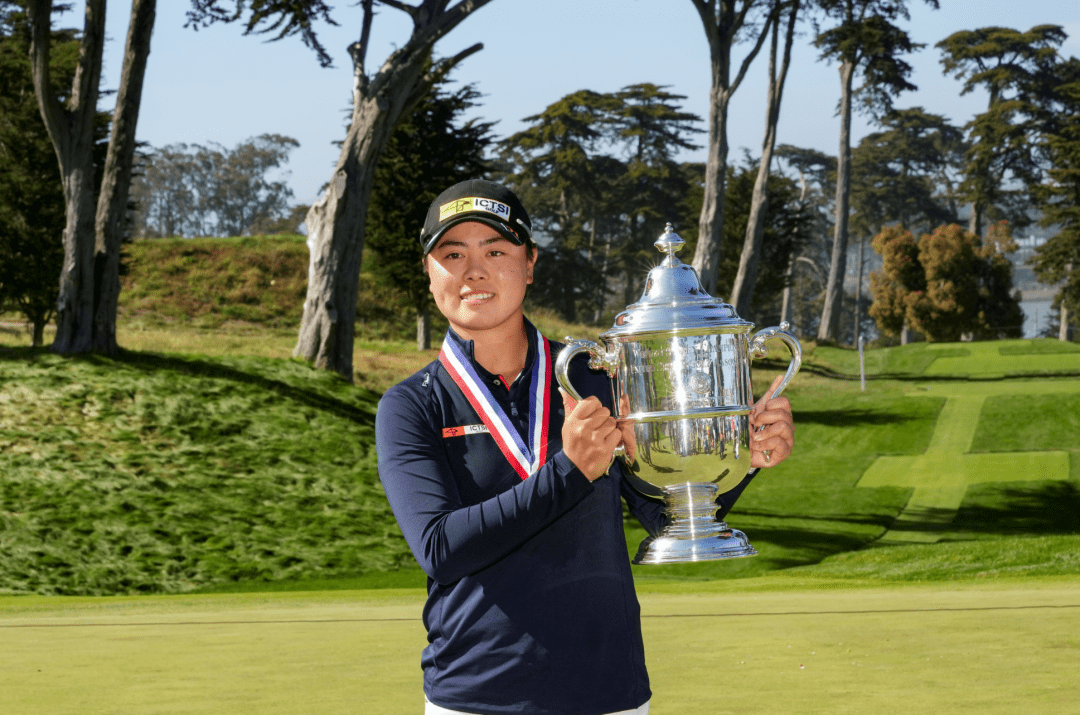 2021 Yuka Saso
In addition to the defending champion Sasao Yuka, there are 2012 champion Cui Luolian, 2014 champion Wei Shengmei, 2015 champion Tian Renzhi, 2018 champion Aria, 2020 champion Jin Alin, 2016 champion Brittany Lane, Ten former champions including 2019 champion Lee Jeong-eun, 2017 champion Park Sung-hyun, 2011 champion Ryu Xiaoran and 1995, 1996 and 2006 champion Annika Sorenstam will also compete.
Annika Sorenstam, the legendary player with 72 LPGA victories, has won the U.S. Women's Open three times. The 51-year-old returned to Pine Needles this week after becoming the U.S. Women's Evergreen Women's Open champion last year. In the past, Pine Needle held the U.S. Women's Open three times in 1996, 2001 and 2007. Sorenstam is the only player among the 156 participating players to play all three games this year! In 1995, Sorenstam won his first U.S. Women's Open title and successfully defended it at Pine Needles in 1996. At Pine Needle, Annika Sorenstam shot 272, the best 72-hole U.S. Women's Open record, and was later tied by Julie Inkster in 1999 and In-Chi Chun in 2015.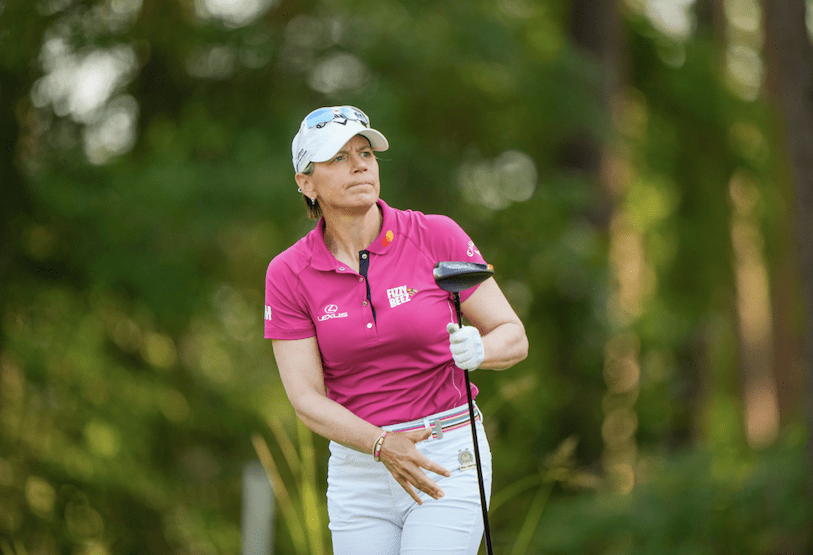 Sorenstam
Sorenstam won the U.S. Evergreen Women's Open in 2021 to qualify for this year's U.S. Women's Open. In preparation for this week's game, she returned to the blue T when she usually went off the court to practice. During the game, the fairway of Pine Needle Course is 6,638 yards long, which is about 600 yards longer than last year's U.S. Evergreen Women's Open! Undoubtedly, this is a challenge for Sorenstam. "My coach Henry (Reece) came over last week, and I want to adjust a little bit. I know that if I want to play well here, I have to give it my all." Serve back at the Grand Slam after 13 years Taiwan, Sorenstam is looking forward to.
Wei Shengmei, the 2014 U.S. Women's Open champion, will "take a break" in the pine needles. She is determined to step out of golf because of an injury, and this week is her final game of the 2022 season. In 2023, Wei Shengmei will be back for the U.S. Women's Open at Pebble Beach. During his LPGA years, Wei won five championships, including a major.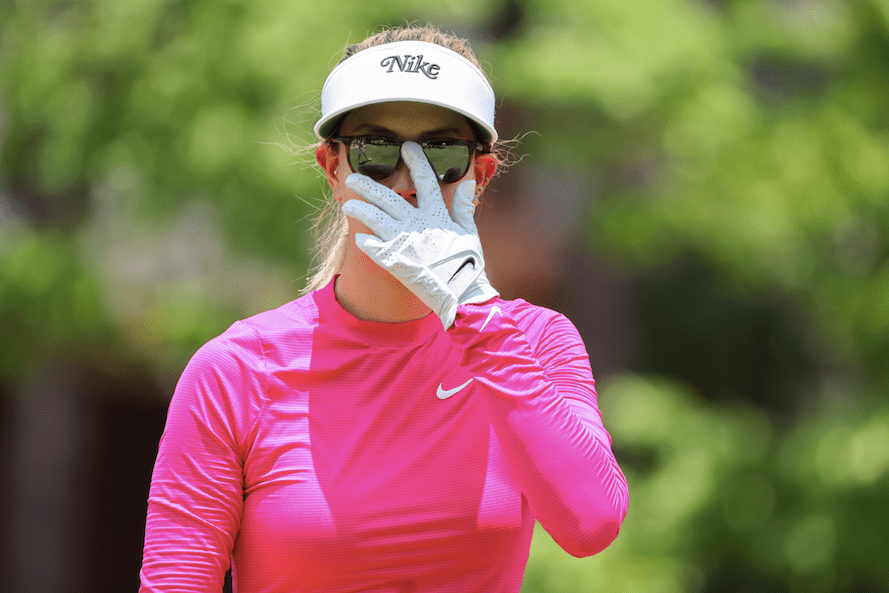 Wei Shengmei
"I remember her swing was very powerful and the movement was very good. At the time I thought, wow, this girl is very talented," Sorenstam was impressed by Wei Shengmei, "Wei Shengmei had a very successful career. Maybe other people thought she could do To more, but winning on the field is not so easy. You can see that she has won the U.S. Women's Open and other championships, and she has contributed a lot to the development of golf."
In 2007, when the U.S. Women's Open was held in Pine Needle, Wei Shengmei had participated in the competition, when she withdrew because of wrist pain. Wei Shengmei, who is now a wife and mother, hopes to end the life of a "full-time" player with an excellent record here and open a new stage of life.
The U.S. Women's Open was held for the first time in 1946 and has been held for the 77th time. As the oldest major in the women's golf world, the U.S. Women's Open continues to contribute to the development of women's golf. The prize money of this year's event has reached 10 million US dollars, and the champion can win 1.8 million US dollars. The 77th U.S. Women's Open will officially start on June 2, Eastern Time, let us look forward to it together! (Source: USGA)Return to Sohu, see more
Editor:
Disclaimer: The opinions of this article only represent the author himself, Sohu is an information publishing platform, and Sohu only provides information storage space services.