(Text/Song Xiang of Beiqing Sports)On the afternoon of the 9th, on the sidelines of the match between Beijing Shougang Team and Zhejiang Guangsha Team, a figure familiar to Beijing fans-Zhang Yunsong appeared. According to a reporter from the Beijing Youth Daily, Zhang Yunsong has now stepped down as the head coach of the Beijing Women's Basketball Team. He was appointed by Qin Xiaowen, chairman of the Shougang Basketball Club, as the executive deputy general manager of the Shougang Basketball Club. This time Zhang Yunsong came to the Changchun competition area, mainly to learn as soon as possible in his new position, increase management, operation and other related experience, and contribute his own strength to the team's construction and development.
Zhang Yunsong used to be a very favorite player of Beijing fans. He played hard, trained hard and has a strong style of play. He has a high position in the hearts of the industry and fans. Beijing fans habitually call him "Xiaoyun." After finishing his playing career, Zhang Yunsong transformed into a coach. He started with the youth team of the Beijing Shougang team and worked hard to excavate and cultivate talents. Now Qiu Tian of the first team of Shougang is the young player he once led. In 2017, Zhang Yunsong became the head coach of the Beijing Women's Basketball Team, leading the former championship team to fight in the league. Zhang Yunsong has now joined the Shougang Basketball Club as the executive deputy general manager.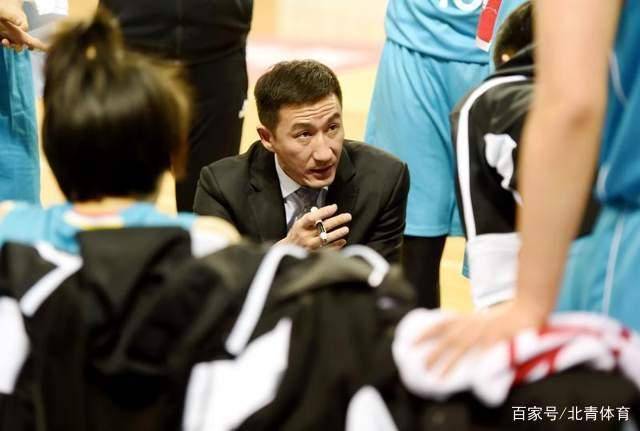 Zhang Yunsong told a reporter from Beijing Youth Daily: "This transition from a coach to a member of the club's management is a big challenge for me, because after entering the management, I need to face a broader level, many new All things need to be learned and understood. In the past few years as a coach, I only faced the affairs of a team, but now it is different, including men's and women's teams, echelon construction, introduction of internal and external aid, foreign teachers, etc., as well as daily management , I have to cover all of these aspects. But I am a person who likes to face challenges, because I know that not only now or in the future, I will probably encounter many difficulties. The difficulties will always exist, but I am willing to face them. These difficulties. I remember that when I took over the Shougang Women's Basketball team, I also faced a huge challenge because I wanted to continue the glory of the team. At the same time, I feel that I have a big advantage in General Qin (Qin Xiaowen, Chairman of the Shougang Basketball Club) By my side, she can help me learn a lot of things about management positions, and it also makes me full of confidence in my new job." At the same time, Zhang Yunsong also said that although he has worked in the women's basketball field for the past four or five years, he is very interested in Shougang. The men's basketball team now knows better about these players, which is also an important basis for him to be able to put into a new job as soon as possible.
According to a reporter from the Beijing Youth Daily, Qin Xiaowen deliberately let Zhang Yunsong enter the management of the Shougang team five years ago, but Zhang Yunsong felt that his experience was not rich enough and his coaching time was not long enough. He wanted to be a coach at the time. Continuing to enrich his experience, he later became the head coach of the Beijing Women's Basketball Team.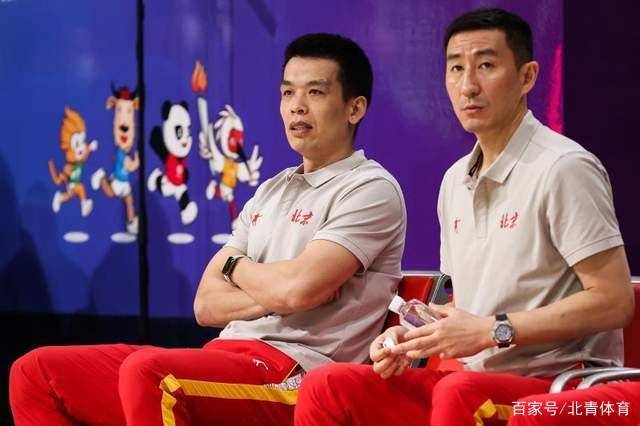 In last year's National Games, Zhang Yunsong (right) assisted Xie Libin in the men's basketball U22 match
The Shougang team has gone through many twists and turns after the reconstruction, and the fans also have high expectations of the team. Zhang Yunsong said: "I understand the deep feelings of Beijing fans for this team. Only one team has such a deep feeling. Feelings can have higher expectations. I think for the past, present and future of the Shougang team, Shougang Group and the team management have been trying their best to build a competitive team, including the introduction of Fan Ziming in the past two years. , Li Muhao, and other internal aids are all our efforts to build the team and enhance our competitiveness. I believe that as long as we keep working hard, one day we will achieve our goals."
Text/Beijing Youth Sports Song XiangReturn to Sohu to see more
Editor:
Disclaimer: The opinions of this article only represent the author himself. Sohu is an information publishing platform. Sohu only provides information storage space services.
.