Install the Sina Finance client to receive the most comprehensive market information at the first time→【Download Address】
RBA hikes interest rates to decade high, reaffirms determination to cut inflation
Article source: Wall Street News
The Reserve Bank of Australia said it may continue to raise interest rates by 50 basis points in the future, analysts warned of the risk of a "mortgage cliff", and house prices are expected to fall further this year.
On February 7, the Reserve Bank of Australia raised the benchmark interest rate by 25 basis points to 3.35% at its first interest rate meeting in 2023, in line with expectations.This is also the ninth consecutive interest rate hike since the central bank entered the rate hike cycle in May last year. It has raised interest rates by 325 basis points, the highest level in more than a decade, but the pace of interest rate hikes may continue.
RBA Governor Philip LoweIn a subsequent policy meeting statement it was emphasized that,Inflation is still at a high level, and the pace of interest rate hikes cannot be stopped, and there may be at least 50 basis points of interest rate hikes in the future,Lowe said:
The current level of inflation is still high. Although there are many signs that inflation has slowed down at this stage, it will take some time to return to the target level of 2%-3%. We anticipate the need for further interest rate increases in the coming months.
In its statement, the Reserve Bank of Australia expects inflation to fall back to 4% this year and to around 3% by mid-2025, and expects GDP growth of 1.5% in 2023 and 2024, down from November's forecast of 2% growth in 2023. Prediction. The analysis pointed out thatThe RBA's statement hinted at a long path to downturn in inflation, with the slower pace of tightening reflecting its commitment to a soft landing for the economy。
The RBA does not expect the unemployment rate to rise significantly. Unemployment hovered around a 50-year low of 3.5% in December, and the Reserve Bank of Australia expects it to edge up to 3.75% by the end of this year and rise further to . 5%.
After the interest rate decision was announced, the Australian dollar rose 0.9% to 0.6946 against the US dollar at one point, and the yield on the three-year Australian government bond rose 13 basis points to 3.23%.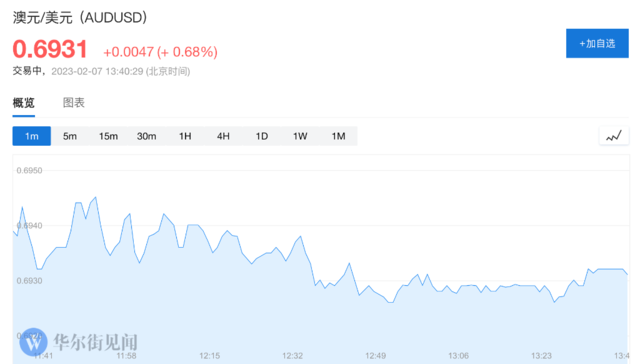 The risk of the 'mortgage cliff'
ANZ Bank and Westpac Bank among the four major banks in Australia predict that the rate hike cycle is not over yet.Rates are expected to peak at 3.85%;Royal Bank of CanadaIt also raised its terminal interest rate forecast to 3.85%, and it is expected that the RBA will continue to raise interest rates in April.
According to RateCity, if the Reserve Bank of Australia raises its benchmark rate by another 50 basis points to 3.85%, the monthly interest payments on a $500,000 loan will increase by 1058% compared with the level before the May 2022 hike. Dollar.
Cherelle Murphy, chief economist at Ernst & Young, said the RBA "remains uneasy about the inflation outlook", but the mortgage cliff may appear, and the RBA's future work is increasingly difficult.
media analysis pointed outwith the cash rate rapidly climbing, Australia's fixed-rate mortgage cliff has reached an almost unprecedented breadth.
About 35 per cent, or A$735 billion, of Australia's home loan market, worth about A$2.1 trillion, were fixed-rate mortgages as of early October last year, according to the RBA. About 65 per cent of fixed-rate mortgages, or $478 billion, are due to mature by the end of 2023.
Affordability for homebuyers has fallen sharply since the Reserve Bank of Australia began raising interest rates in May last year, and Australian house prices are likely to fall further as rates continue to climb.
AMP Capital chief economist Shane Oliver said the fixed-rate cliff from rising rates would lead to a "sharp rise in mortgage stress", especially with a flood of fixed-rate loans coming due this year.
With the previous cash rate of 3.1 per cent, many people are facing enormous repayment pressure, and the proportion of household disposable income paid on home loans is estimated to have reached the highest level in a decade.
Oliver expects that the rise in mortgage rates will lead to further weakening of demand, and as some homeowners facing greater economic pressure are forced to sell, the market supply may increase. From the perspective of supply and demand,House prices are expected to fall by 15% to 20% from their peak to trough in April last year.
Risk Warning and Disclaimer
Market risk, the investment need to be cautious. This article does not constitute personal investment advice, nor does it take into account the particular investment objectives, financial situation or needs of individual users. Users should consider whether any opinions, opinions or conclusions expressed herein are applicable to their particular situation. Invest accordingly at your own risk.
Open an account for stock trading to enjoy benefits, deposit 188 yuan to draw a red envelope, 100% winning!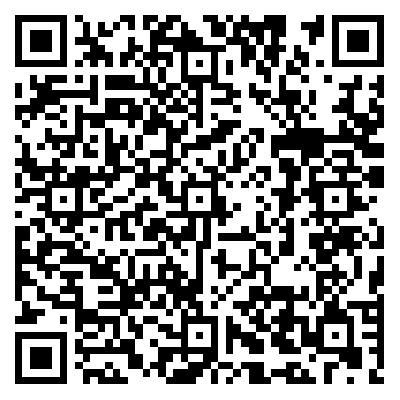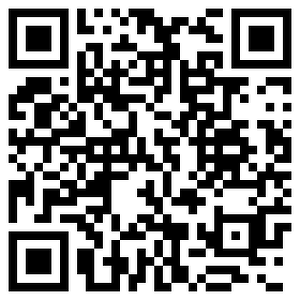 Massive information, accurate interpretation, all in the Sina Finance APP
Editor in charge: Li Yuan