A few days ago, the driving sight obtained a group of new small electric vehicles under the Wuling brand from the Internet——Wuling BingoReal vehicle spy photos. Based on previous news, Wuling Bingo is expected to be launched in March this year.The expected pricing range will be between RMB 70,000 and RMB 100,000,supplyEndurance of 203 kilometers and 333 kilometersTwo versions.
In terms of appearance, the front of the vehicle adopts a rounded body style, coupled with the LED light strips on both sides of the front of the vehicle, the sporty atmosphere of the vehicle is relatively good. The charging ports are respectively arranged at the front fenders on both sides of the vehicle body.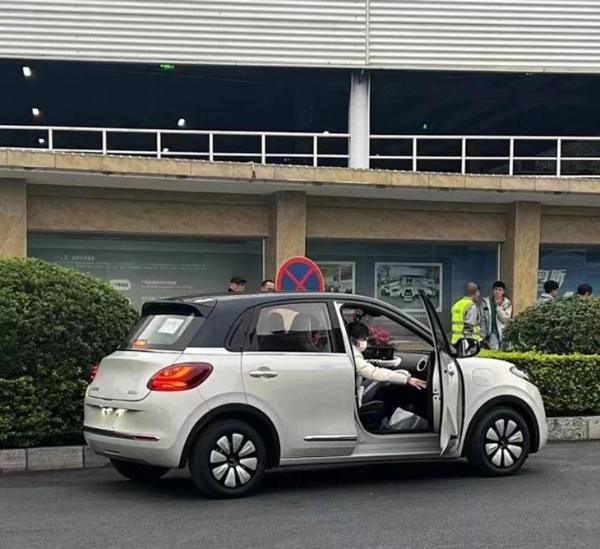 In terms of body size, the length, width and height of the new car are 3950/1708/1580mm respectively, and the wheelbase is 2560mm, which is positioned above Wuling Hongguang MINIEV. At the same time, the new car adopts the currently popular suspended roof design, with a large spoiler shape at the rear, which is full of movement. At the rear, the car also uses rounded-corner lights, echoing the headlights.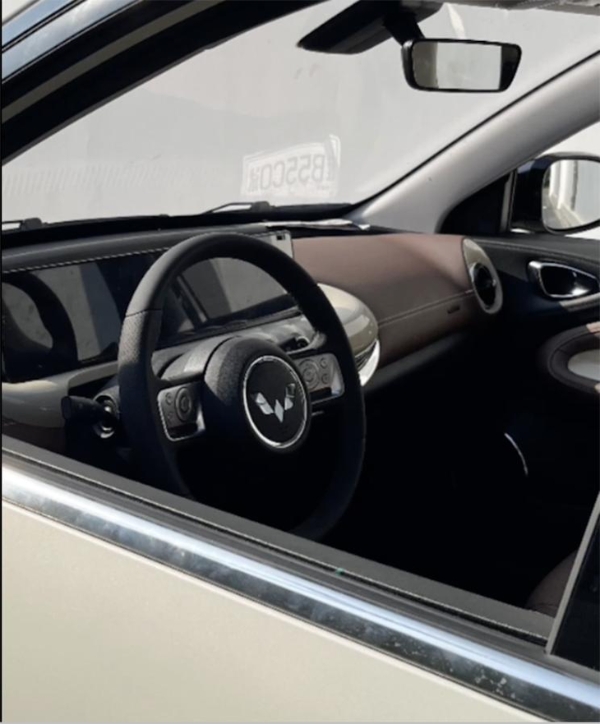 In terms of interior, Wuling Bingo adopts a double color matching design, using black, white, and brown classic colors. The overall material of the cockpit is wrapped in a large area of ​​leather. A combination of lacquer and soft leather. At the same time, the new car is equipped with the popular penetrating screen design, double-spoke multi-function steering wheel, and knob-type shift mechanism, which further enhance the sense of technology of the vehicle.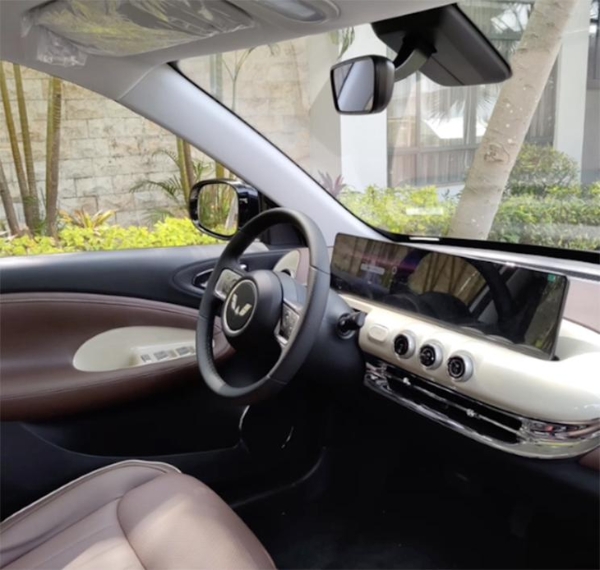 In terms of power, according to previous news, the new car will provide two power versions, the maximum power of the motor reaches 30 kW and 50 kW respectively, and the CLTC pure electric cruising range is 203 km and 333 km respectively, and it supports fast charging. experience.
Further reading: