Get ready for a spectacular namedropping show:
Daphne Lustig (that you know) is photographed here for the campaign of Jewelry designer Hadas Shaham (which you know or remember from this post). The one who photographed this campaign is her Tamar Greenwhich you know or remember from the series of posts about a visit to the studio that were previously published here on the blog, when she was still called Tamar Gozhansky.
Wait, I'm getting to the point:
When my breakup post from Lasha went up, it ended with a Taylor Swift song, including the quote:
Cause there were pages turned with the bridges burned
Everything you lose is a step you take
So make the friendship bracelets
Take the moment and taste it
You've got no reason to be afraid
In response to this quote, someone asked me if friendship bracelets are a thing that is happening now, and about two days later I found out that it's not just that, of course, friendship bracelets always happen, but that Hadas Shaham and Tamar Green designed a friendship bracelet together that the best way to describe it would be: here, The best gift for your best friend has been found.
And here it is: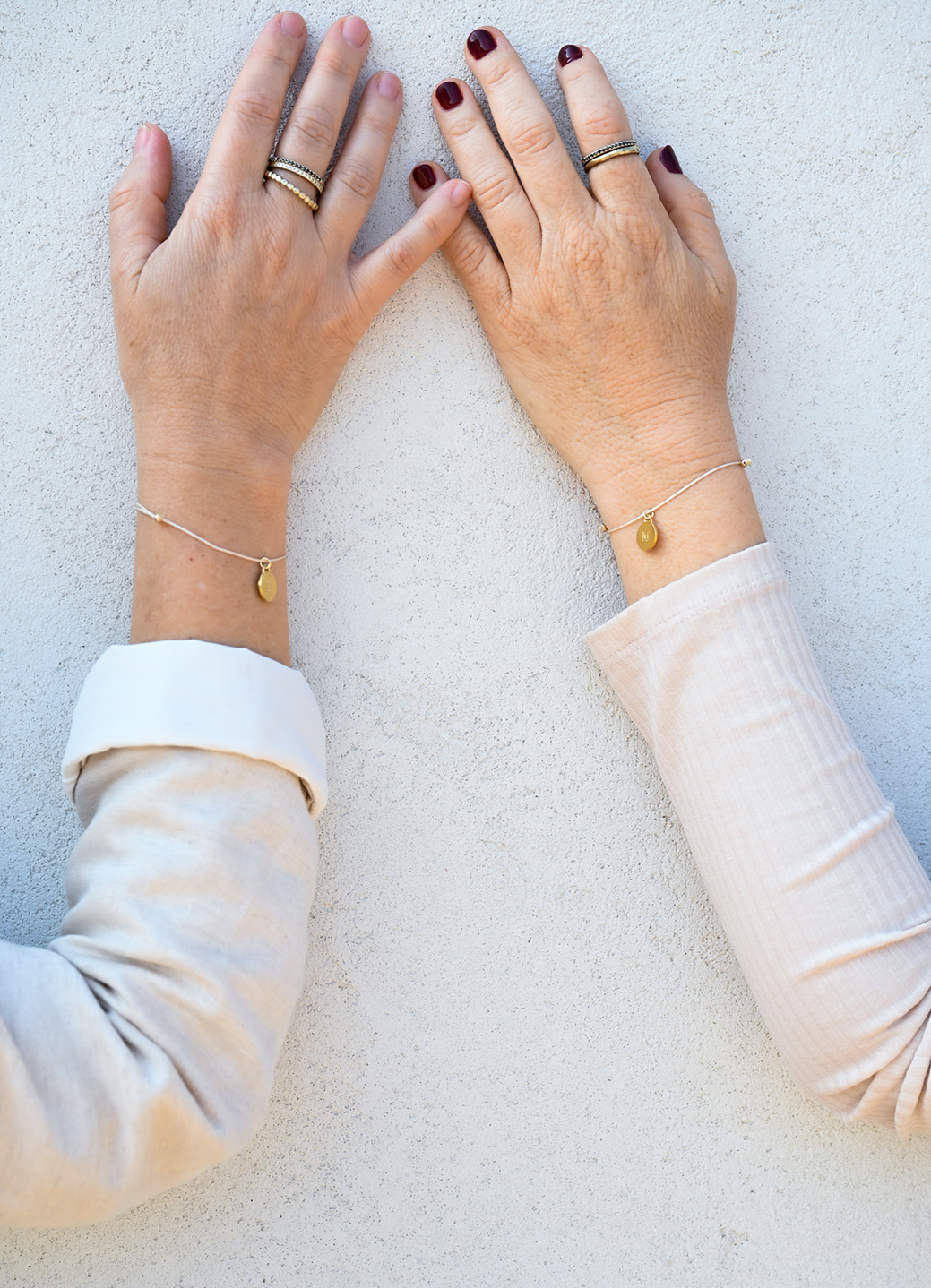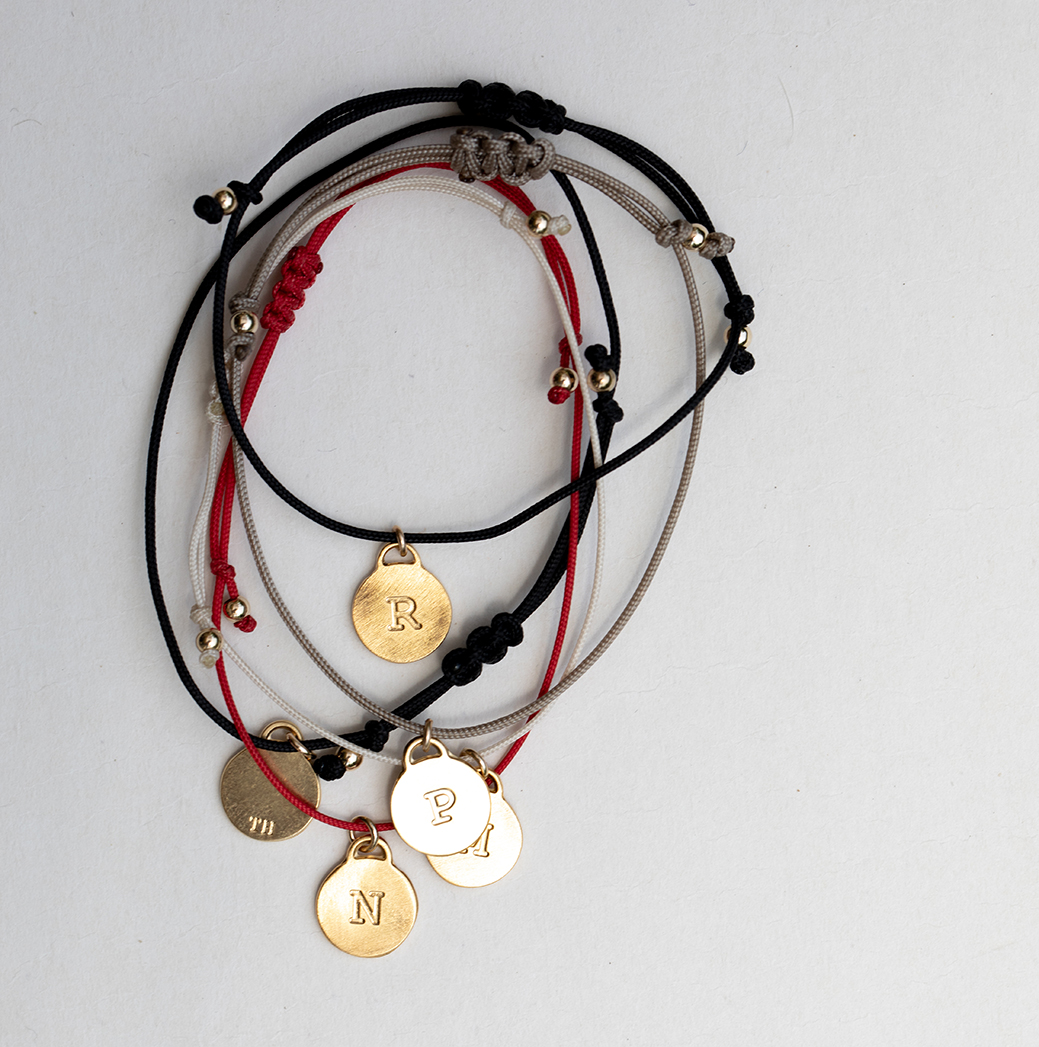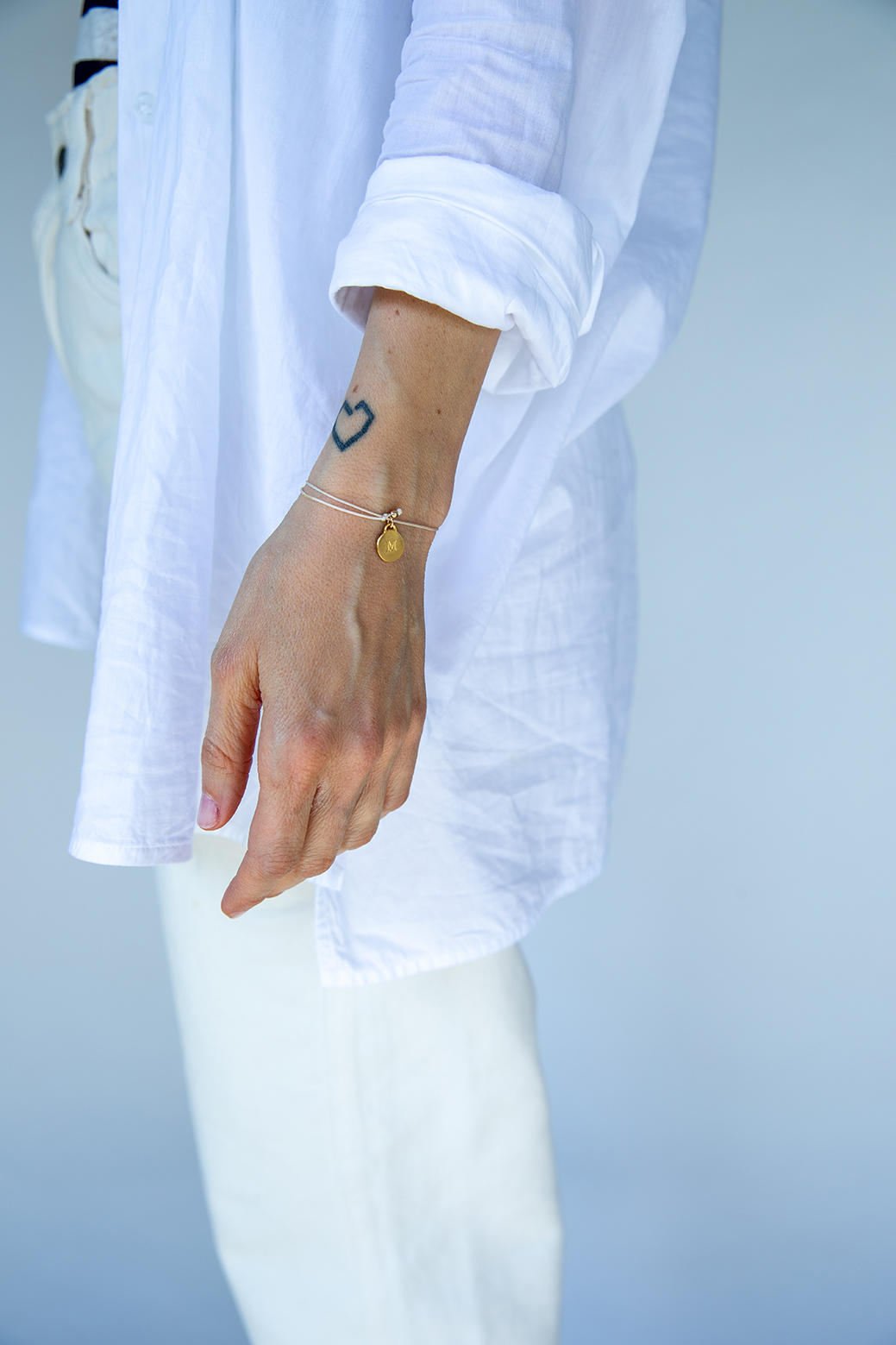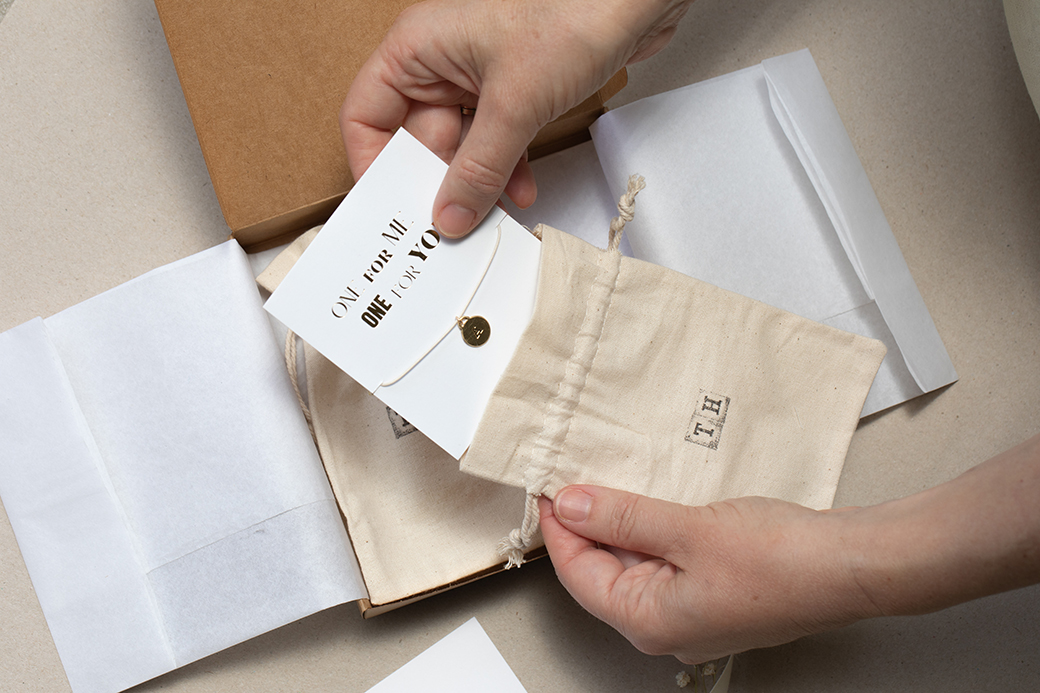 The bracelet can be bought now at a launch price in pairs (for you and your best friend) or trios (if you are not satisfied with one good friend) or in combinations of all these numbers if you need a few bracelets for a bachelorette party or a fiftieth birthday party.
The idea is that you buy a gift for a company, but along the way also for yourself.
>>>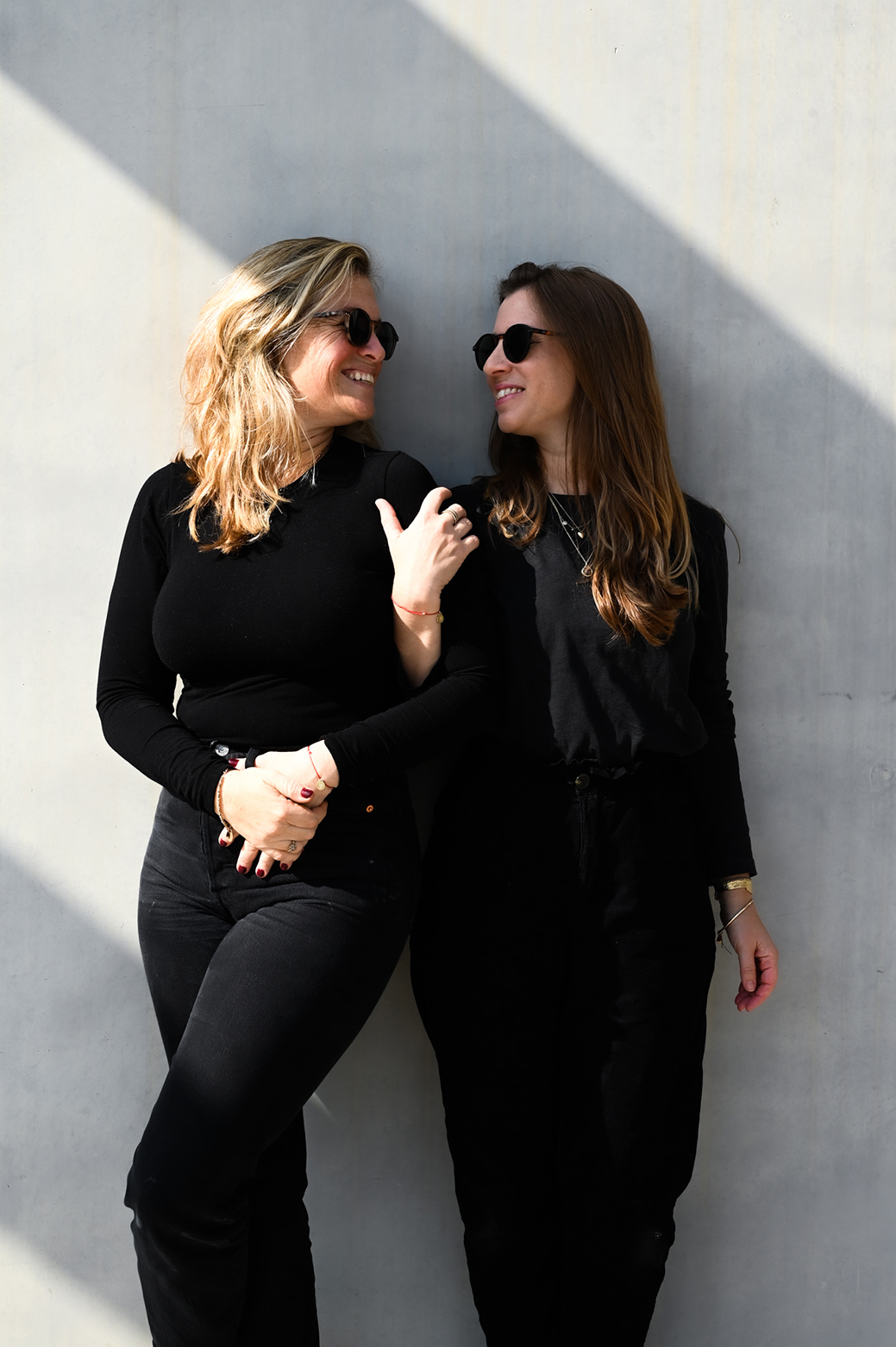 A few words about Tamar and Hadas and 16 years of friendship:
Who are you, to someone you don't happen to know?
Tamar: I am a content creator, photographer, stylist and story teller. Spouse of Yaniv, mother of three. When I'm not with the camera then I'm probably drinking coffee in some delicatessen, or in the kitchen preparing food for the children, or in nature where my greatest inspiration is.
Hadas: I am a designer and owner of a studio for contemporary jewelry and gold and diamond jewelry. Amir's partner and mother of two. Today the studio from which I design, produce and ship is at home, so I have both quality time with my family and time to work whenever I want.
how did you meet
Tamar: We met 16 years ago when we happened to be neighbors in Jaffa. Even before the children.
Hadas: We were then in our early thirties and lived right next door in Jaffa. Our balconies were next to each other so at first we would chat through the balconies, and that's how we discovered we had a lot of common interests. Our love for design, aesthetics and beautiful things immediately brought us together. We have similar taste. I love Tamar's sharp eye, she has the ability to see situations and moments with wonderful sensitivity and convey them in one frame.
What is it like to work together?
Tamar: We have been photographing Hadas' works together for years. On photo days we prepare for the frames we wanted to capture, gather inspirations and general atmosphere, and the clothes that will be pleasant and light and will provide a beautiful stage for Hadas' jewelry.
Hadas is looking for her presenter and someone who is tailored exactly to the style of her jewelry, sometimes it will be someone completely unknown that she saw on the street and fell in love with her or as in the last photos, Dafna Lustig who is also her client, both beautiful and a special personality, opinionated and gentle and no less important: there is She has beautiful hands.
Hadas: With Tamar I don't have to worry, everything turns out fine.
And where did you end up designing a joint piece of jewelry?
Tamar: It all started with the fact that I had a friendship bracelet with my cousin who lives on the other side of the world and I miss her every day. Regardless, I have a good friend from California who brings me gifts and treats every time she visits Israel, and a year ago we met for lunch and among the gifts were friendship bracelets, one for me and one for her, and it was a really exciting moment for me. A little later I met Hadas and we thought together that it was so special and that it made sense that we would do such a thing, after so many years of friendship. It is impossible to explain in words this moment when you buy a gift for a friend and this gift is shared between the two of you, there is something very bonding about it.
Hadas: The idea for the bracelet came up on the day of the shoot, we talked about how much fun we had that maybe we should do something together, and then Tamar told me about the friendship bracelet. It took us a while until we arrived at the finished product, the exact branding, the packaging and the message, everything was carefully chosen, it was also important to us that the product be beautiful but no less that the moment of giving would be exciting and meaningful and emphasize the connection and connection between people and that is what guided us.
>>>
You can attach this song to the bracelets as a blessing:
In the Company of Women / January Gill O'neil
,Make me laugh over coffee
make it a double, make it frothy
.so it seethes in our delight
Make my cup overflow
.with your small happiness
.I want to hoot and snort and cackle and chuckle
.Let your laughter fill me like a bell
Let me listen to your ringing and singing
as Billie Holiday croons above our heads
.Sorry, the blues are nowhere to be found
.Not tonight. Not here
.No makeup. No tears
.Only contours. Only curves
,Each sip takes back a pound
.each dry-roasted swirl takes our soul
?Can I have a refill, just one more
.Let the bitterness sink to the bottom of our lives
.Let us take this joy to go
>>>
A song that Hadas and Tamar chose:
Carry me home when it starts to get dark