Obtaining the Spanish citizenship by descendants through Grandchildren Law It will be expedited since the applicants are empowered to process the birth certificate his grandparents Iberians online. The digital route will simplify the consular procedure.
The government of spain through the Ministry of Justice opened the possibility to those interested in acquiring the double nationality to manage the documentation that proves your family bond, free of charge and through the internet. The also called Democratic Memory Law thus offers a free alternative to complete the petition before the general Consulate of the European nation.
According to the authorities of the Government Department, those who can opt for the telematic option are those who "keep a second degree of kinship, if this requirement is not met, it is at the discretion of the civil registry to assess whether it is a legitimate interest, and request more information about the links with the person who appears in the document".
Working in Spain: the seven jobs most in demand
Step by step to obtain the birth certificate of Spanish grandparents
Enter https:/sede.mjusticia.gob.es (electronic headquarters of the Ministry of Justice)
On its home page you must enter the section "Procedures"
After clicking on the main tab, you will be able to view "Search for procedures" list in which the following options will be displayed: birth certificateDeath certificate and Marriage certificate
Spanish citizenship: how to obtain it by naturalization letter
The Ministry of Justice requires a means of electronic identification before the user can order the consanguineous document. In case you live outside spain and not have any mailbox with which you can register, you can still make the request by choosing "Online processing without digital certificate".
When entering the data of the relatives in the form, one of the mandatory fields to fill out is the "Purpose" in which you must write "family investigation" or failing that, if the initial purpose is to possess Spanish citizenship, the signatory must transcribe "Democratic Memory Law".
Grandchildren Law: good news for the children of legal age of those who apply for Spanish citizenship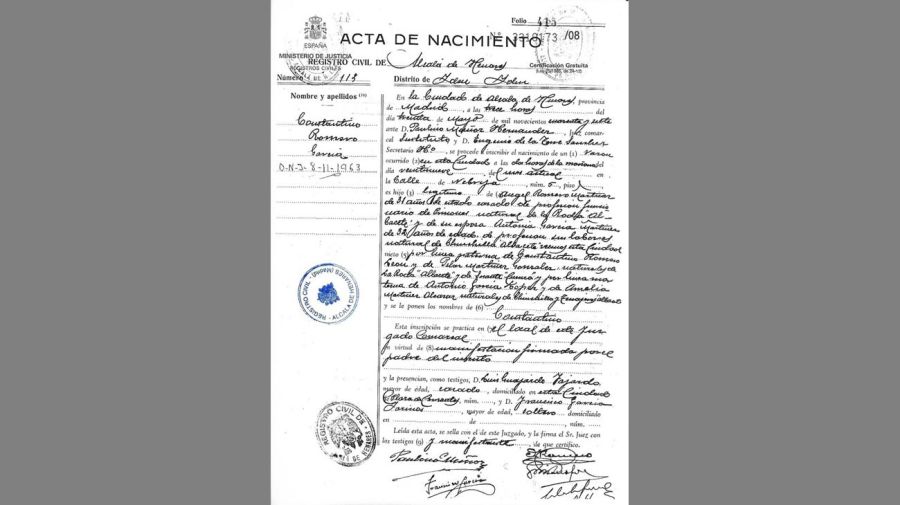 How to acquire the birth certificate if my ancestor born in Spain died?
If my ancestor born in spain died, when completing the form you must select "Others", to refer to the fact that the order will be carried out through a third party. Because, if the registered person has died, only the following will be authorized to place the order:
Spouse
domestic partner
Child of the enrollee
Law for Grandchildren: 9 frequent questions when applying for Spanish citizenship
Where can the birth certificate be required in person?
According to the new Grandchildren Lawwho want to get the Spanish citizenship of origin and did not have the certifications of their ancestors born in spainthey can appear before Consulate General of Spain closest to your home foreign.
PM / ED