On November 25, the 2021 Himalaya 123 Carnival was officially launched. To celebrate this year's 123 Carnival, Himalaya brought premium memberships, albums and merchandise discounts, and launched a number of blockbuster IPs, and started selling physical books for the first time, opening up "listening" and "reading", and providing users with more enrichment High-quality content and more convenient experience have become the spiritual food of the audience every day.
From November 25th to December 15th, users can search for the keyword "123 Carnival" in the Himalaya App station to go directly to the event page.
In this 123 Carnival, Himalaya provides users with premium membership discounts. During the period from 0:00 on November 25 to 318 on December, users only need to pay a monthly card deposit of 6 yuan to enjoy one-month membership rights. From 18:00 on December 3 to 24:00 on December 15, users who have paid a monthly card deposit, such as paying the end of the 93rd year card, will receive another 11 months of membership rights. That is, users only need to pay a total of 99 yuan to enjoy the annual membership rights. From December 4th to December 15th, users who have not paid the monthly card deposit can also pay 108 yuan to obtain 12 months of annual card membership rights.
During the validity period of the Himalaya VIP membership, members will enjoy 17 major benefits, including free listening to 51100+ good books and lessons, including celebrity programs, classic radio dramas, high-quality audiobooks, selected good lessons, high-quality podcast programs, etc., exclusive to members Albums, premium paid albums enjoy 20% discount, popular albums first listen function, audio-free advertising, VIP exclusive logo, exclusive customer service, exclusive ultra-high sound quality, exclusive sleep decompression function, exclusive colorful bullet screen function, Exclusive discounts for member welfare clubs, Haowu Mall, and headspace App memberships.
In addition, from November 25th to December 15th, mass non-members will enjoy a 50% discount on free listening albums (except for some albums). At the same time, a large number of Ximi groups and regular-priced courses in the Himalayas will also be launched at premium prices, such as "21 Days Open to Gold Training Camp", Ximi Group on Wu Xiaobo Channel, and "Wang Jinxin Lectures Methods".
In terms of physical goods, Himalaya also launched a large number of products at great discounts, covering various commodities such as daily necessities, food, electrical appliances, skin care, etc., allowing users to listen while shopping, both internally and externally, and enjoy a spiritual and material harvest.
Books, albums, live broadcasts, and various contents are all online
In this year's 123 Carnival, more than 20 publishing organizations including Himalayas and Anhui Children's Publishing House, Anhui Science and Technology Publishing House, Tiandi Publishing House, China Women's Publishing House, 21st Century Publishing House, Shandong Science and Technology Publishing House, etc. Cooperation, introducing physical books in Hima Mall for the first time. At present, there are more than 150 parent-child children's books online on Xima Mall, covering multiple categories such as picture books for children, big IP children's books, famous tutors, masterpieces of traditional Chinese culture, family education and so on. Among them, many books are physical books of audio albums on the site. After these books are put on the shelves, they will be matched with related albums, allowing users to sell books while listening, and children can also feel the spiritual nourishment of "listening" and "reading" at the same time. In the future, Himalaya will also cooperate with these publishing organizations to launch more kinds of books.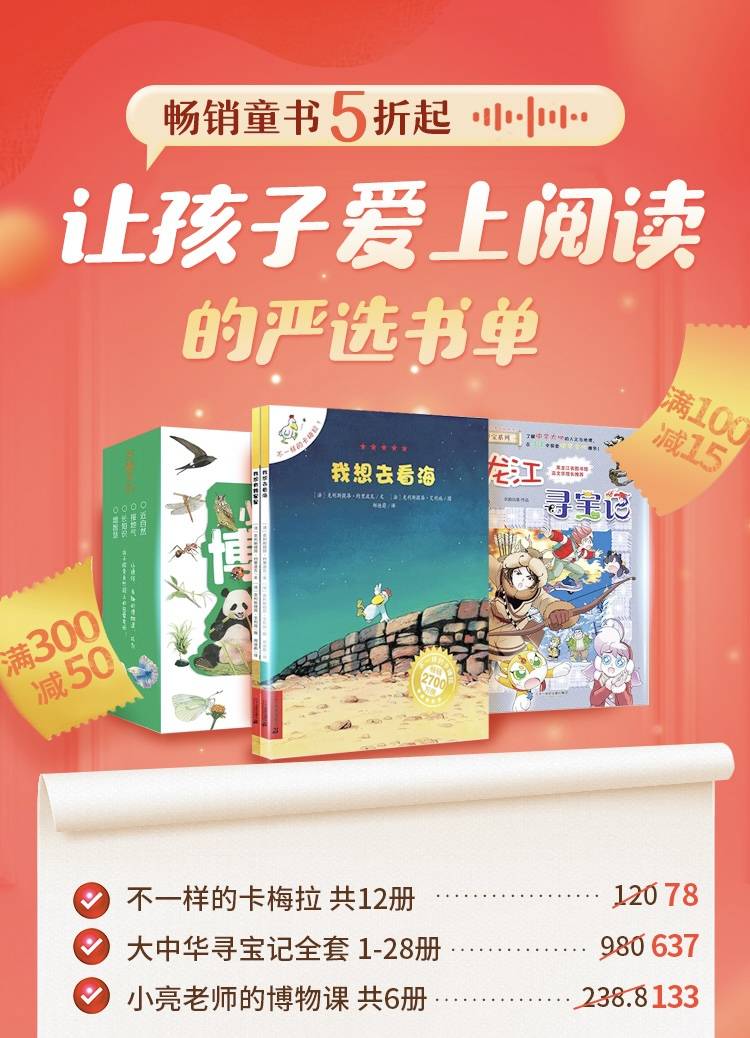 At the same time, Himalaya has also launched a series of good content, covering a variety of categories such as literature, film and television, suspense, and two dimensions, providing users with a wealth of content.
In terms of literature, the "Echo Theater" of Himalaya, which focuses on Chinese and foreign literary classics, has launched a boutique audio drama of the classic work "Resurrection" by the Russian writer Leo Tolstoy, and will soon launch "Mrs. Bovary" to bring users A sound literary feast. At the same time, the sound theater "Book Island" of Himalayas focusing on modern and contemporary literature will successively launch works by literary masters such as Ge Fei, Mai Jia, Jia Pingwa, Han Han, etc., bringing rich spiritual nourishment to audiences who like literary classics; in film and television content On the one hand, with a professional dubbing and production team, Himalaya brought to the audience the only full version of "Breakout" boutique audio drama, and will launch the suspense TV drama "Adversity" performed by Zhou Yumin Minzhu, so as to let more users You can chase the drama in advance in the "Sound Theater"; the Himalayan two-dimensional label "Segao Island" once again launched new products "There are always monsters who want to harm me" and "Hearts and Spirits" anime audio dramas, making sound a new front for anime fans; In addition, the Himalayan suspense boutique audio theater "White Night Theater" cooperates with five original story platforms-Myrrh Garden, Zhihu Yanxuan, Netease Human World, True Story Project, and National Story Project-and will successively launch 5 non-fiction or Semi-fictional suspense stories based on real stories.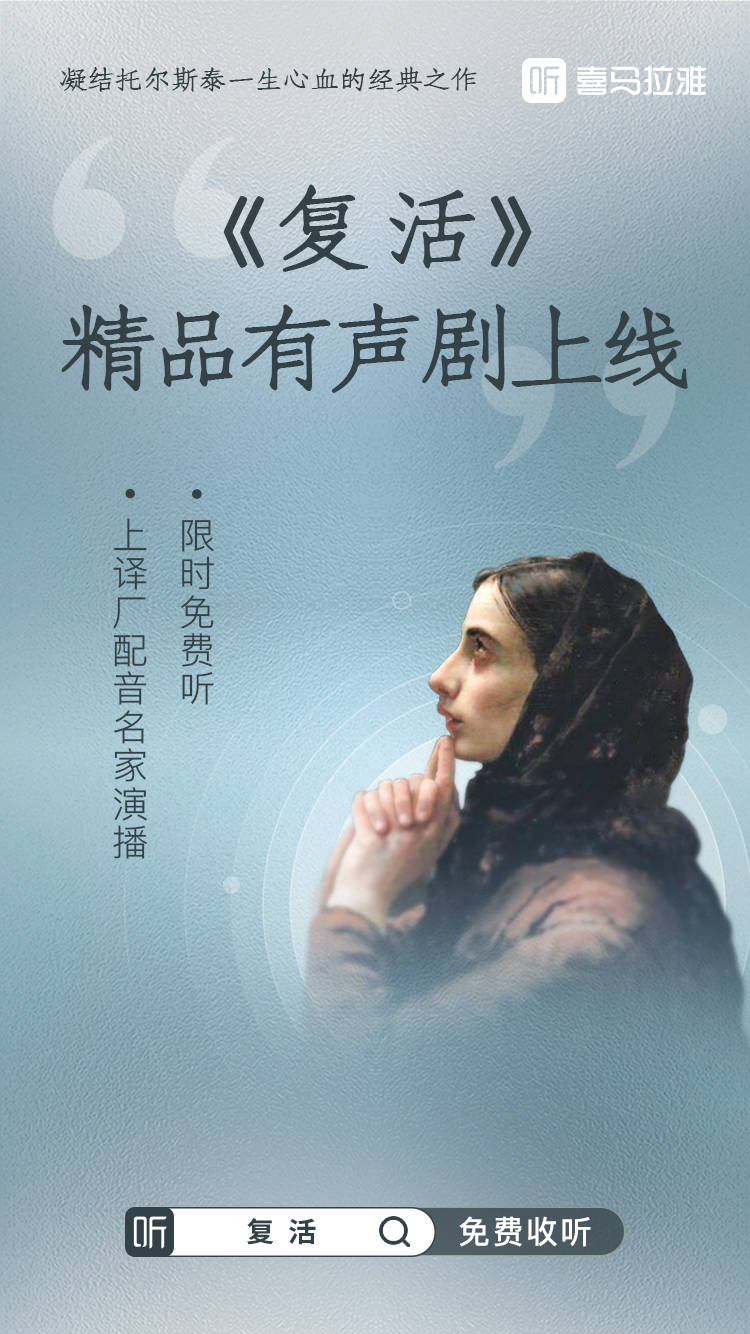 In addition to audio albums and books, Himalaya will also bring well-arranged live content to users with celebrity writers, popular anchors and publishing organizations.
Sociologist Li Yinhe will bring a live broadcast on the theme of "How to Find True Love" at 7pm on December 3rd. It talks about romantic literature and real love, and answers questions about contemporary people's love issues; December 5th At 7 pm, financial writer Wu Xiaobo will invite more than 20 viewers who listen to "Everyday Hear Wu Xiaobo" to participate in the offline party of "Xiaobo Business Circle" for the first time, and conduct an online live broadcast to see us and where we are. The environment is changing; and the Chinese contemporary powerful writer Ge Fei will join the famous voice actors Yang Chen and Shang Hong who dubbed the sound novel of "Jiangnan Trilogy" from 7pm to 8:30pm on December 3. Bring a live broadcast to the audience and read the stories in this work together.
Among the parent-child anchors, Li Meijin, Ping Geshuo, Wang Jinxin, Lion Dad telling stories, Tingting singing ancient verses, etc. will all bring meticulously prepared content sharing in their live broadcast: Li Meijin's first live broadcast on the entire network will be psychologically We will discuss with you how to raise parents and children. Wang Jinxin will share children's reading skills based on the content of masterpieces. Brother Ping will tell economic stories from a children's perspective. The lion dad will use radio dramas to tell classics of Chinese culture. Sister Tingting will be dressed. Ancient costumes, sharing Chinese traditional etiquette and knowledge of Chinese culture…At the same time, these anchors will also recommend good books for parent-child books on the Xima Mall in the live broadcast, and bring the most powerful book discounts.
In addition, during the 123 Carnival, Himalaya also teamed up with Gong Linna to launch the first charity sale album "The Way of the Soul". "Road to the Soul" is a duet music composition created by Gong Linna and her husband Lao Gong, which are separated by the epidemic and across the eastern and western hemispheres of the earth. From November 25th to December 25th, users can purchase this album for only 9.9 yuan, and all income will be donated to the Shanghai True Love Dream Charity Foundation to help children from Jilin Province True Love Dream School (Jilin Province Orphan School) Explore the infinite possibilities of the world.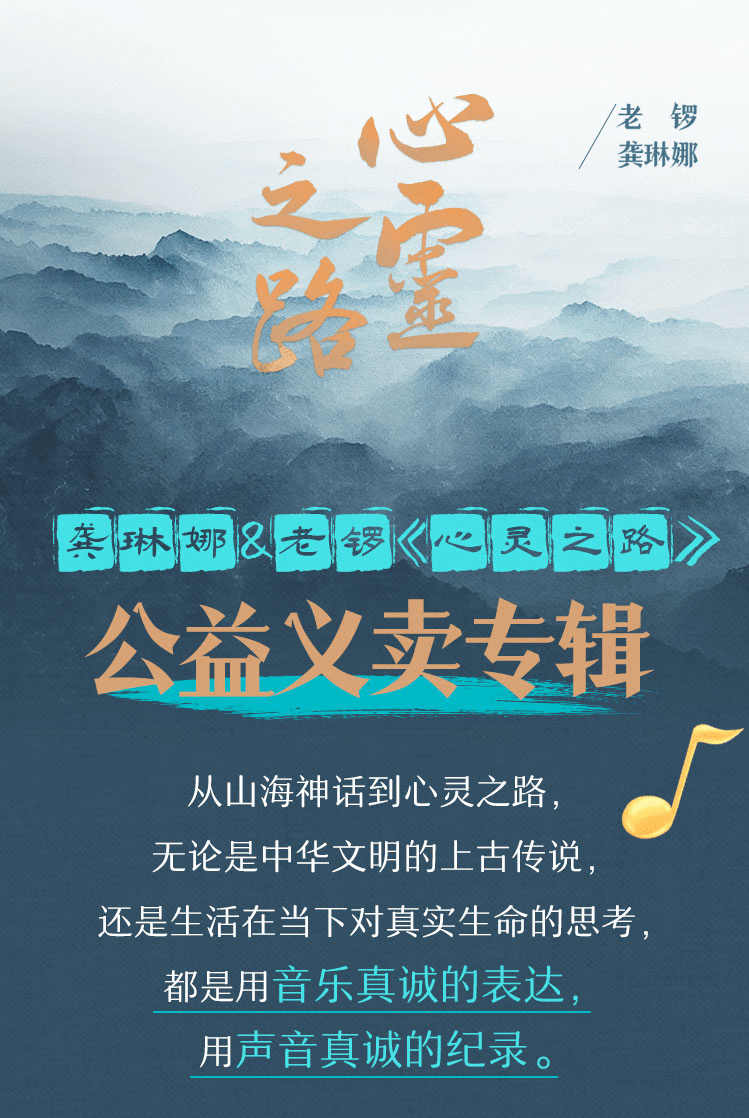 Himalaya 123 Carnival is an online content consumption event held by Himalayas around December 3rd each year. This year it has ushered in the sixth time. To celebrate this year's 123 Carnival, Himalaya also created a different drama-style evening party with numerous blockbuster IPs in the station-"Himalayan Night · 2021 Phantom Journey". The party invited dozens of celebrities, artists, industry celebrities, and Himalayan anchors such as Bai Jugang, Da Zhangwei, HENRY Liu Xianhua, Tang Guoqiang, etc., using the ancient book "Shan Hai Jing" as the framework, breaking the traditional stage presentation style, and adopting movie-level plot style. The tandem approach tells a story about exploring the meaning of sound. At 19:30 on December 3, the party will be broadcast in Himalayas, Migu and Douyu.
Nowadays, more and more young people are willing to pay for spiritual consumption, and Himalaya has also accumulated a wealth of high-quality content. As of the first half of 2021, the Himalaya online audio service has covered the rich content required by users at different ages from -1 to 100 years old, accumulating 290 million audio content in 98 categories. In the future, Himalaya will continue to introduce and create high-quality content, improve services, create greater value for users, and become the spiritual food of users every day.Return to Sohu to see more
.