CCTV news(Focus interview): From May 25th to 30th, the 2023 Zhongguancun Forum will be held in Beijing, China. At the opening ceremony, President Xi Jinping sent a congratulatory letter pointing out that at present, a new round of scientific and technological revolution and industrial transformation is in-depth development, and human beings need international cooperation and openness and sharing more than ever before to solve the problems of common development. Beginning in 2021, the ZGC Forum will be officially upgraded to a national-level platform for global scientific and technological innovation exchanges and cooperation. At this forum, a number of international cutting-edge technologies and even disruptive technologies have been unveiled.
The permanent theme of the ZGC Forum is "Innovation and Development", and the theme for 2023 is "Open Cooperation and Shared Future". This forum attracted more than 5,000 scientists, entrepreneurs, investors, and innovative entrepreneurs from 86 countries and regions around the world. More than 50 top foreign experts and scholars, including 16 winners of the Nobel Prize, Fields Medal, and Turing Award, the presidents of five national engineering academies including the United States and the United Kingdom, and the African Academy of Sciences, delivered keynote speeches.
Every Zhongguancun Forum is a feast of science and technology. This forum concentrated on displaying the most representative cutting-edge scientific and technological innovations in the fields of metaverse, artificial intelligence, quantum information, brain science and brain-inspired research, cell and gene therapy, etc. Gathering of cutting-edge technology, innovation and wisdom shine.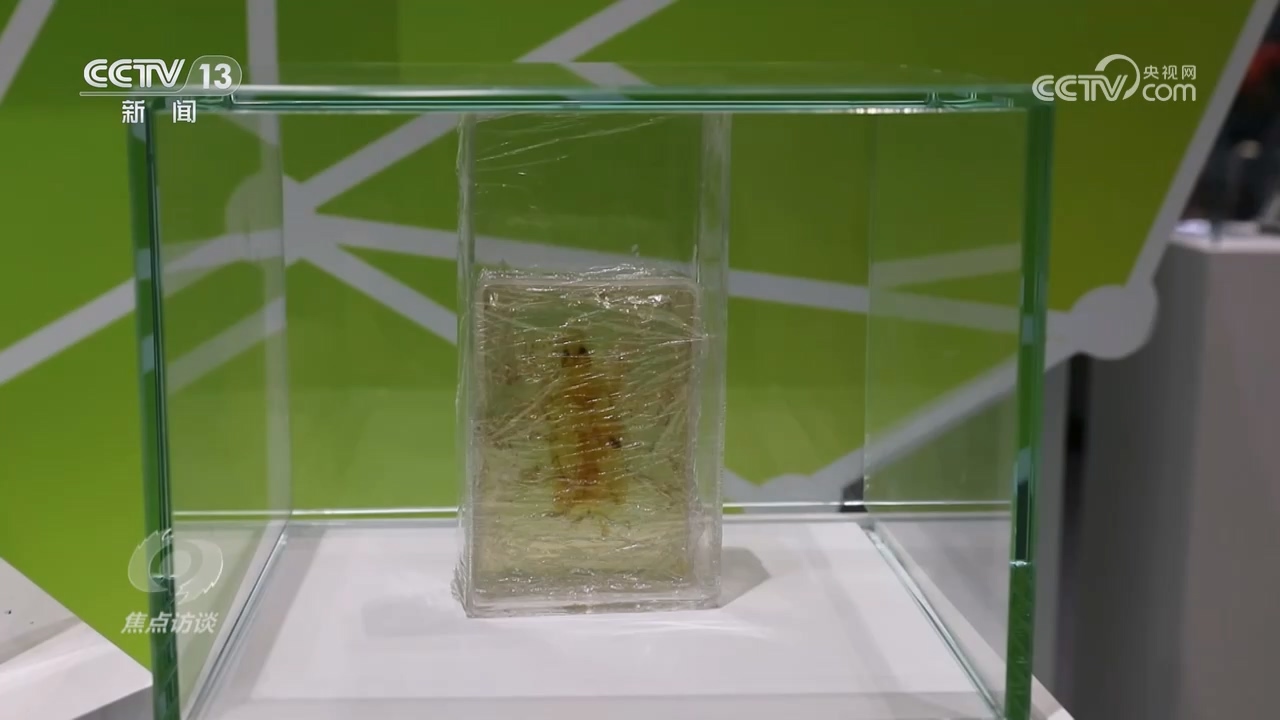 The international cutting-edge technologies and disruptive technologies exhibited in this forum are eye-catching. Brain science research is the frontier highland that the developed countries in the world compete for. In the brain science and brain-inspired research exhibition area, an exhibit similar to amber aroused the curiosity of reporters. What kind of cutting-edge technology is behind this small exhibit? The reporter came to the Beijing Brain Science and Brain-like Research Center.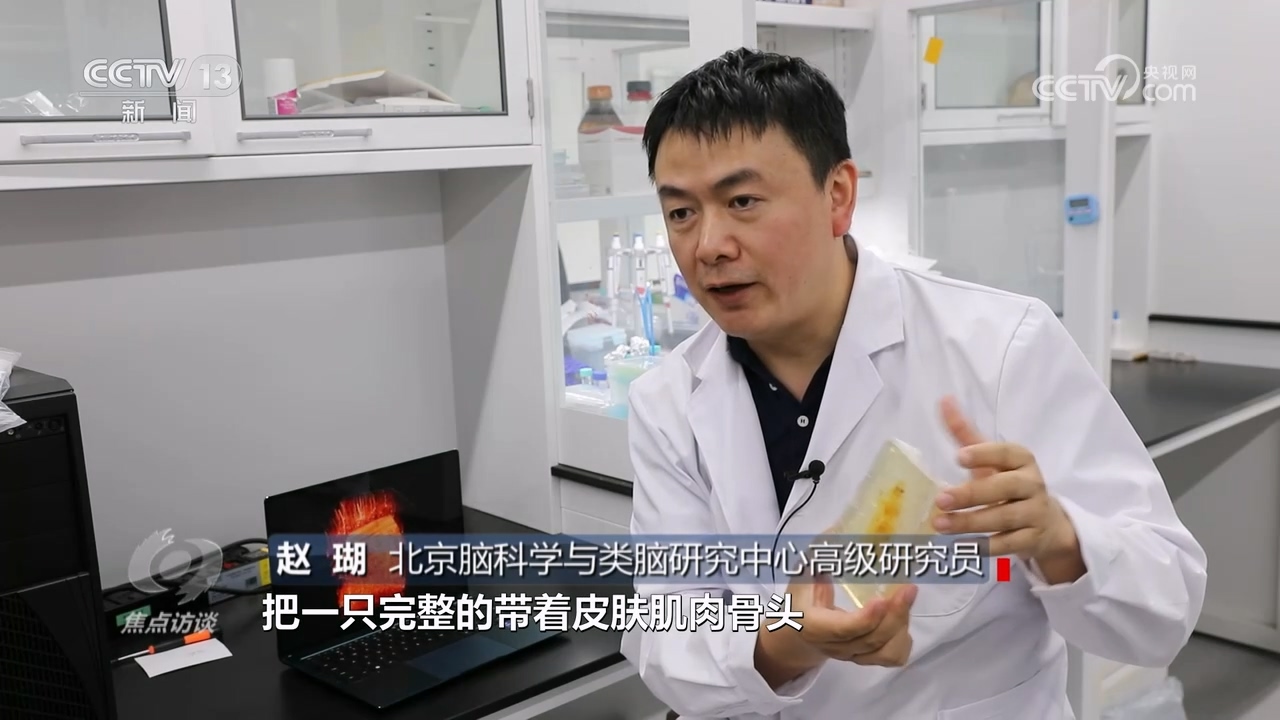 Zhao Hu, senior researcher at Beijing Brain Science and Brain-Inspired Research Center: "This is a complete adult mouse with skin, muscles, bones, and all internal organs using our laboratory's unique transparent technology. It is processed to be transparent, but all the nerve signals inside its body are completely preserved."
What this transparency technology reveals to us is a familiar yet mysterious field.
Zhao Hu: "The resolution is about one-thousandth of a millimeter. Red is nerves. Nerve bundles travel through various structures in the body. Each neuron is connected to thousands of other neurons. We are drawing a map of brain connections. That's what this whole gigantic project is about."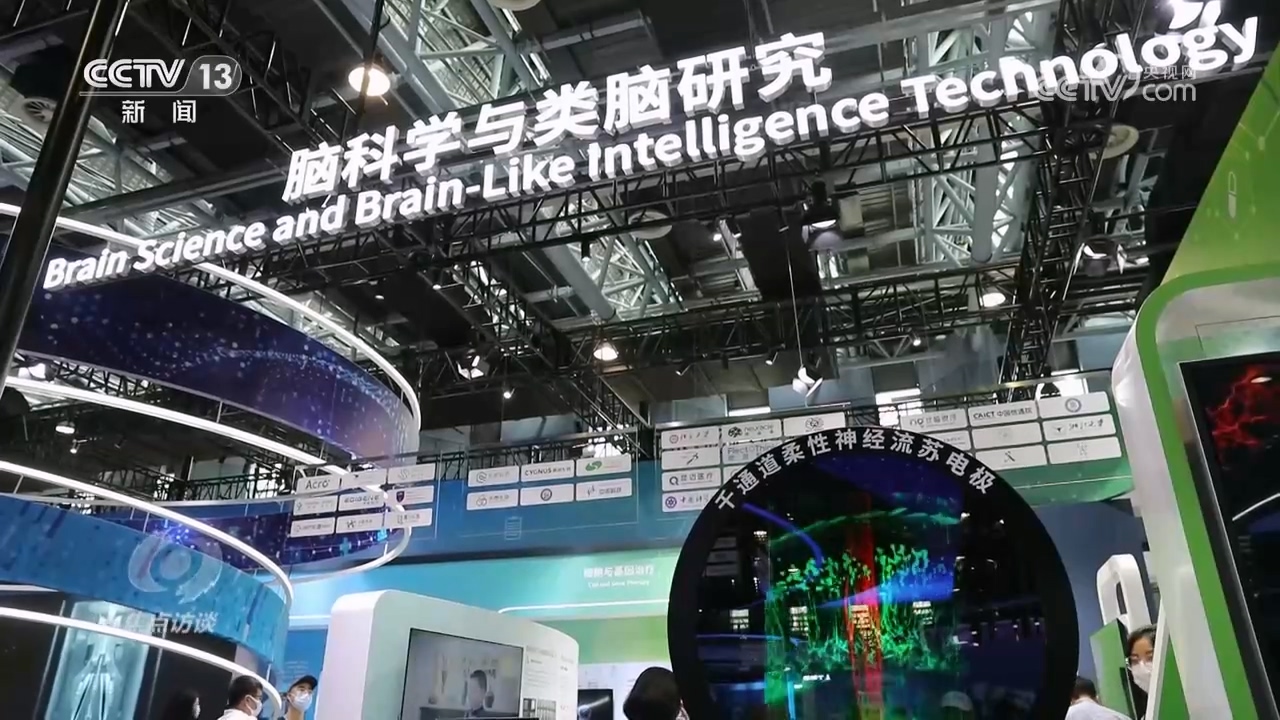 The brain and nerves are the most sophisticated and complex structures, and each neuron has many antennae to receive information from other neurons. Drawing a complete map of brain and neural connections will allow us to understand the potential targets of related diseases and find appropriate treatments. A series of research results such as brain-computer interface and flexible neural tassel electrodes displayed at this forum all come from the Beijing Brain Science and Brain-Inspired Research Center.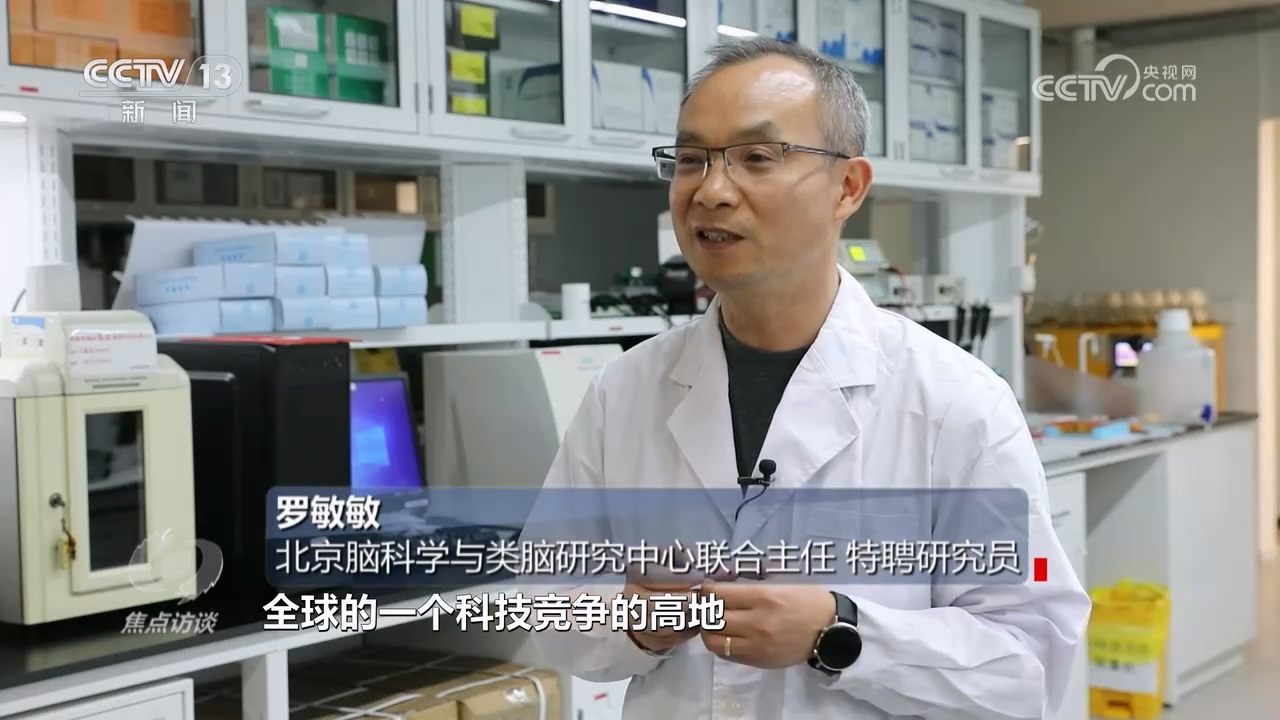 Luo Minmin, Co-Director and Distinguished Researcher of Beijing Center for Brain Science and Brain-Inspired Research: "Brain-computer interface technology is also a high ground for technological competition in the world. By integrating the research directions of various research institutes, including materials, electronics, engineering, mathematics, biology and clinical Integrate the advantages of each unit, develop a complete brain-computer interface system, and push it to the clinic as soon as possible."
In clinical medicine, brain science and brain-inspired research can help doctors find the focus of diseases such as epilepsy, Parkinson's, and depression, and carry out targeted treatments. In the future, it will provide transformative technical support for artificial intelligence. This is no longer science fiction, but the foreseeable future.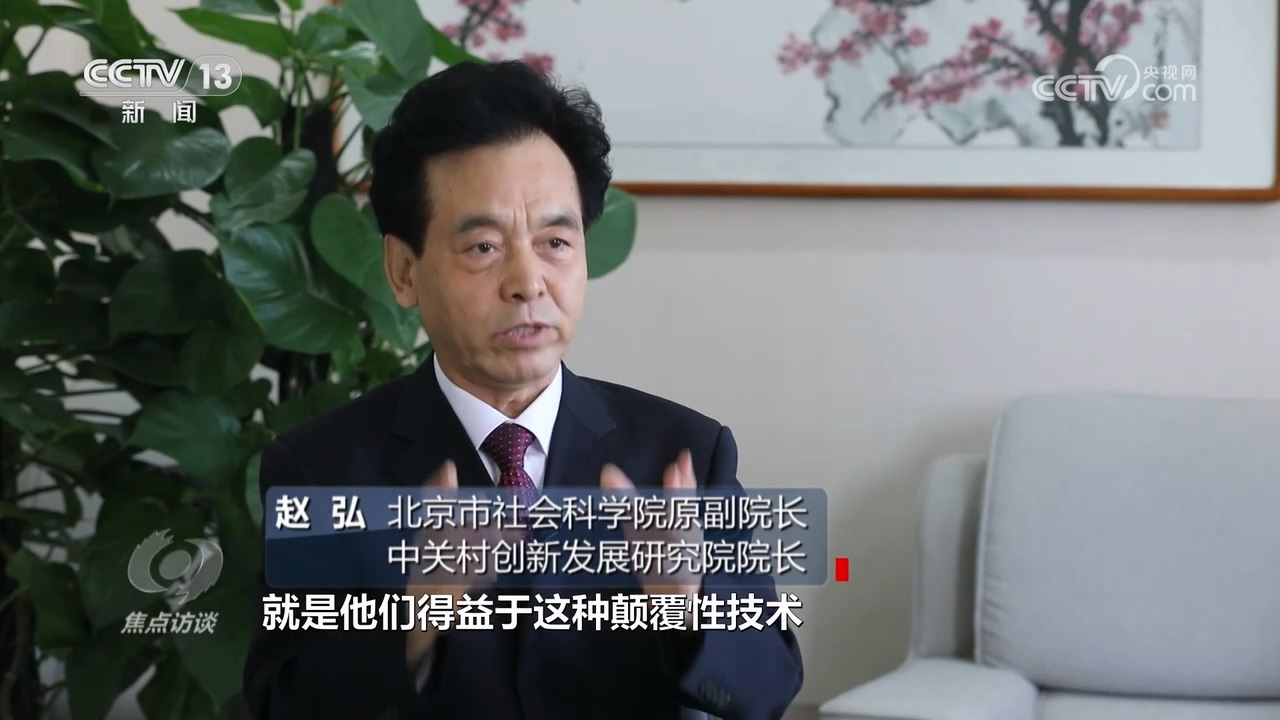 Zhao Hong, former vice president of the Beijing Academy of Social Sciences and director of the Zhongguancun Innovation and Development Research Institute: "Looking back at the history of human beings, the emergence of steam engines, electricity, computers, and the Internet. Every technological revolution in the country has become a Leading global leaders, they have benefited from the huge dividends brought to them by disruptive technologies. Quantum technology, brain science, and artificial intelligence are now on the eve of the emergence of major disruptive technologies."
In March 2018, the Beijing Municipal Government and the Chinese Academy of Sciences and other relevant units jointly established the Beijing Brain Science and Brain-Inspired Research Center. In the past ten years, under the leadership of the Beijing Municipal Government, it has become a new trend for research institutes, universities, enterprises and other scientific research forces in related fields to organize scientific research. The combination of strong forces has accelerated scientific research and the transformation of achievements.
In the video speech at the opening ceremony of the 2021 Zhongguancun Forum, President Xi Jinping emphasized that China supports Zhongguancun in carrying out a new round of pilot reforms; Try reform.
Zhao Hong: "Zhongguancun originated from reform, and the driving force for its development comes from reform, which has produced a large number of institutional achievements, which have been replicated and promoted throughout the country."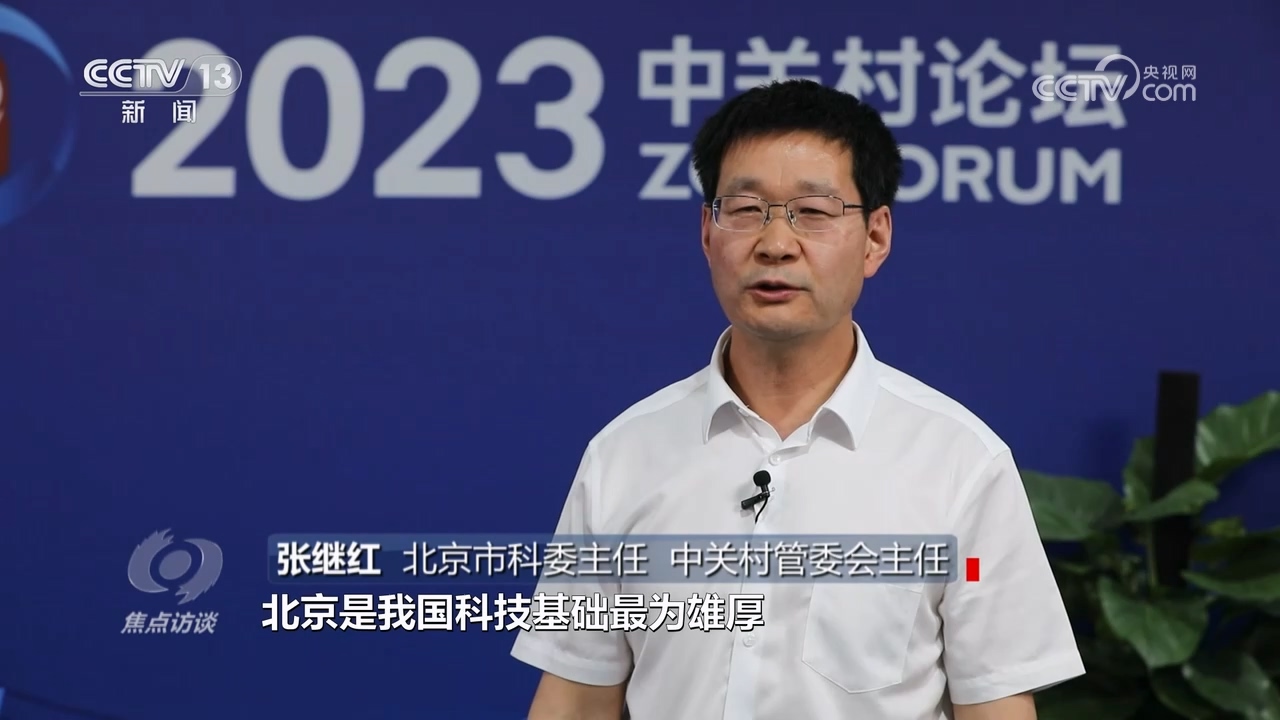 Zhang Jihong, Director of the Beijing Municipal Science and Technology Commission and Director of the Zhongguancun Management Committee: "Beijing is the region with the strongest scientific and technological foundation, the most intensive innovation resources, and the most active innovation subjects in my country. Where the resources are, the responsibility lies. By strengthening basic research and original innovation capabilities, Further improve the overall level of my country's scientific and technological innovation. By giving play to the role of the "experimental field" of scientific and technological system reform, further improve my country's innovation and entrepreneurship ecology. Through the establishment of a new mechanism for scientific and technological open cooperation, further enhance my country's hub position in the global innovation network."
Ten years of pioneering and first-testing have yielded fruitful results. This year's Zhongguancun Forum not only has brain-burning cutting-edge and disruptive technologies, but also a large number of scientific and technological achievements that are close to our lives and the future. Among them, intelligent manufacturing, medicine and health, green double carbon, etc. have attracted much attention.
Smart manufacturing is the development trend of the global manufacturing industry. A small handicraft in the exhibition hall attracted the attention of the reporter. What kind of machine can carve out exquisite badminton rackets? The reporter found the exhibitor Zhongguancun Jingdiao Zhizao.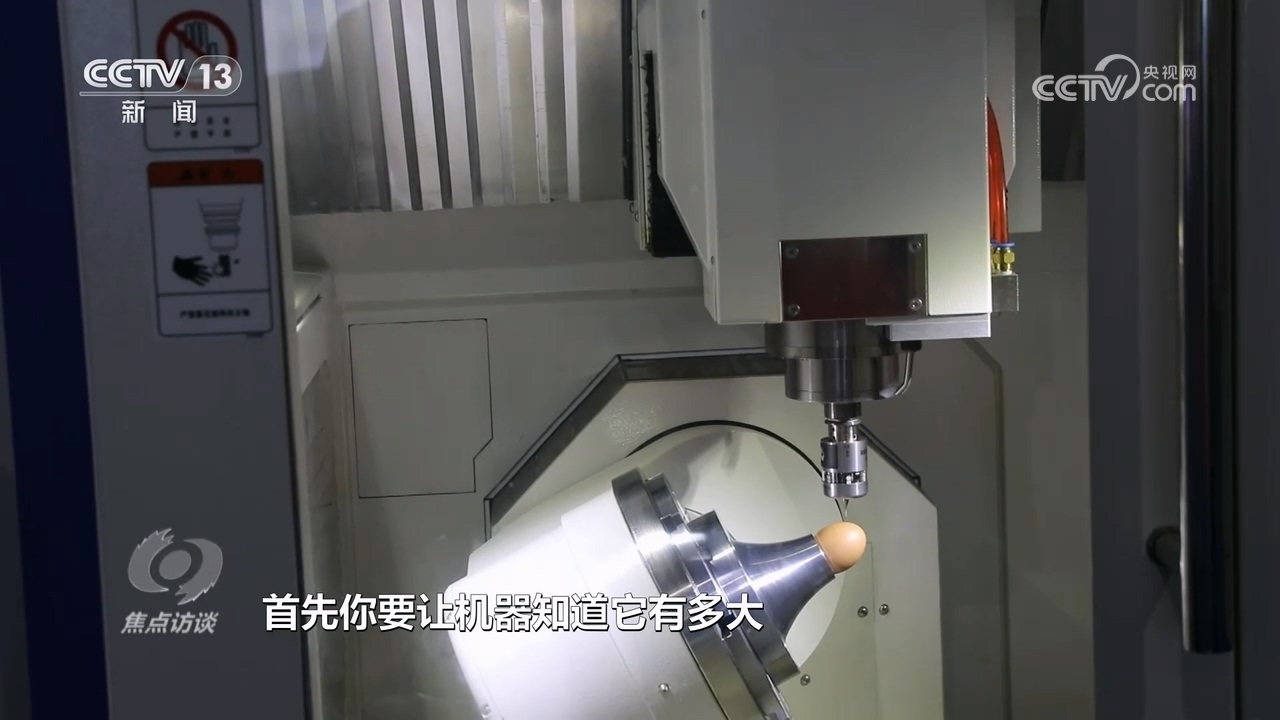 Yang Mang, deputy general manager of Beijing Zhongguancun Jingdiao Intelligent Manufacturing Technology Innovation Center: "One is identification. A pair of eyes are installed on the machine tool to know what the egg looks like; the other is that the precision and stability of the machine tool are required to be very high. It can't be broken, it can't be broken."
A piece of equipment with keen "eyes" and high precision is a high-precision five-axis CNC machine tool, which is the top technology in the field of intelligent manufacturing in the world, and is mainly used in fields such as phase molds, medical treatment, automobiles, and aerospace. Three years ago, 90% of our country still relied on imports, which was a real "stuck neck" technology.
Yang Mang: "If China's machine tools want to go global, they must pay attention to basic research and development in order to achieve the so-called corner overtaking. From software, control, mechanical structure, and manufacturing, Beijing Jingdiao has attached great importance to basic research and development over the years, increasing more than 8% every year. of income into basic R&D."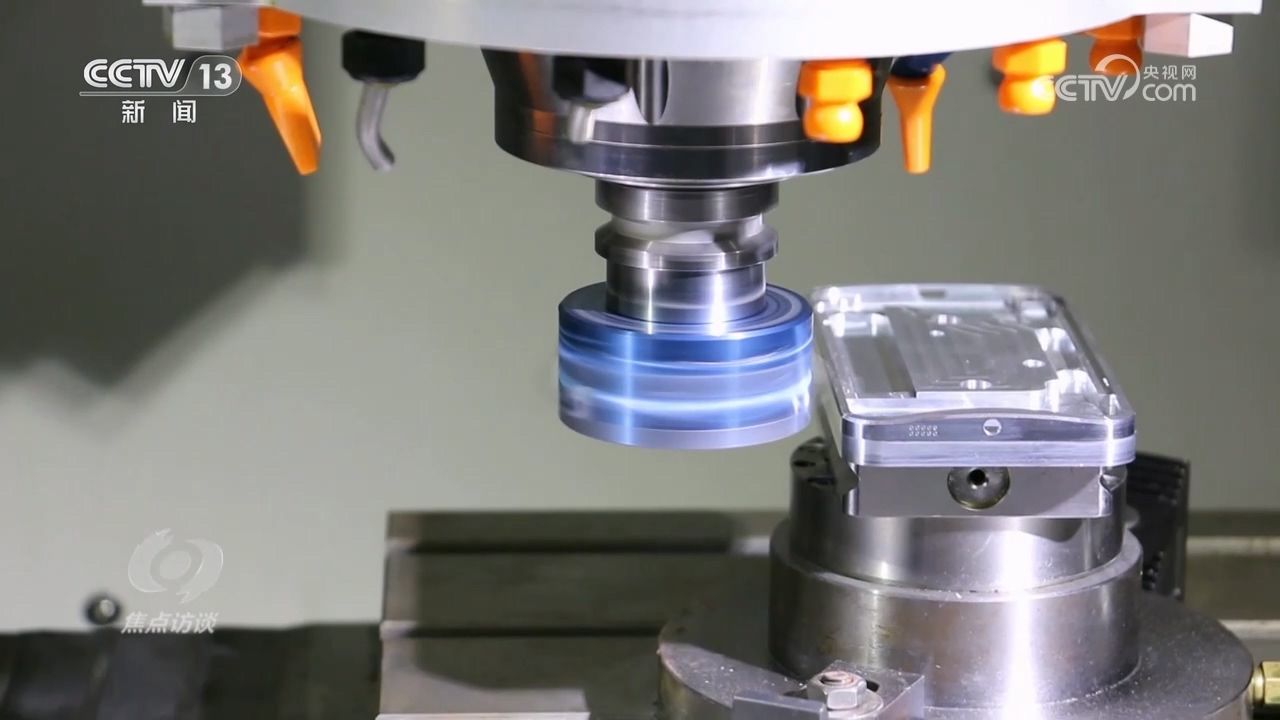 In recent years, driven by national policies, Beijing Jingdiao has overcome technical difficulties through independent research and development, and now it has become an enterprise with the most complete industrial chain of precision machine tools in the world, and it introduces more than 5 product iterations to the market every year. . Benefiting from the continuous introduction of reform measures in Zhongguancun, more and more companies are willing to invest in research and development funds and have seen results, forming an innovative enterprise matrix of "big companies are strong, unicorn companies are many, and small and medium-sized enterprises are active" .
Technology is creating the future and driving a green revolution. Most of the scientific and technological achievements in the fields of energy security and carbon neutrality exhibited at this ZGC Forum have already changed our lives.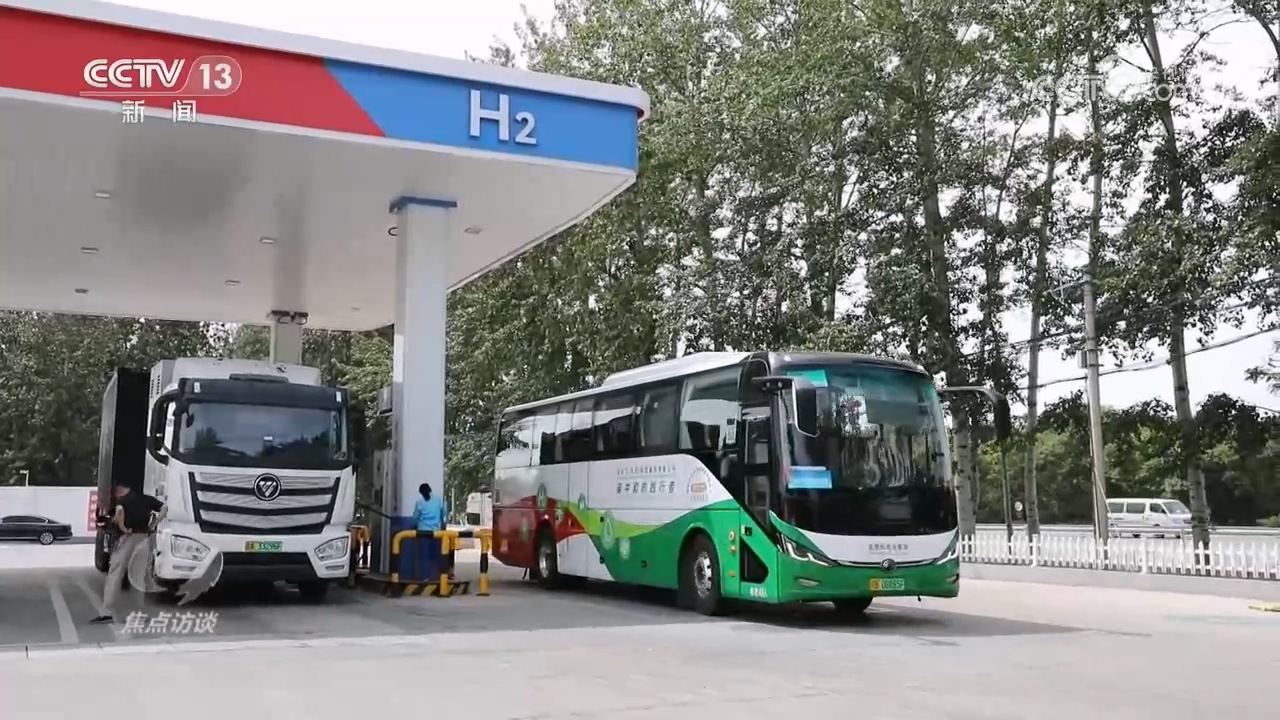 The bus driven by Master Chang is a hydrogen energy vehicle. During the Beijing Winter Olympics, it has been used in batches for the connection between Olympic venues. China Hydrogen Technology has more than 700 employees, 60% of which are research and development personnel, and there are more than 400 people. It is a "specialized, special and new" small giant enterprise, and almost owns the patented technology of the entire industrial chain of the hydrogen energy industry.
The theme of this year's ZGC Forum highlights "open cooperation". This theme embodies China's proposition of further bringing together global wisdom and innovative ideas to jointly explore solutions to important global issues. In 55 parallel forums, global scientific and technological elites had in-depth exchanges on global issues such as artificial intelligence open ecological construction, blockchain + privacy computing development, data security governance and development, and foreign guests accounted for more than 560 speakers. Four percent.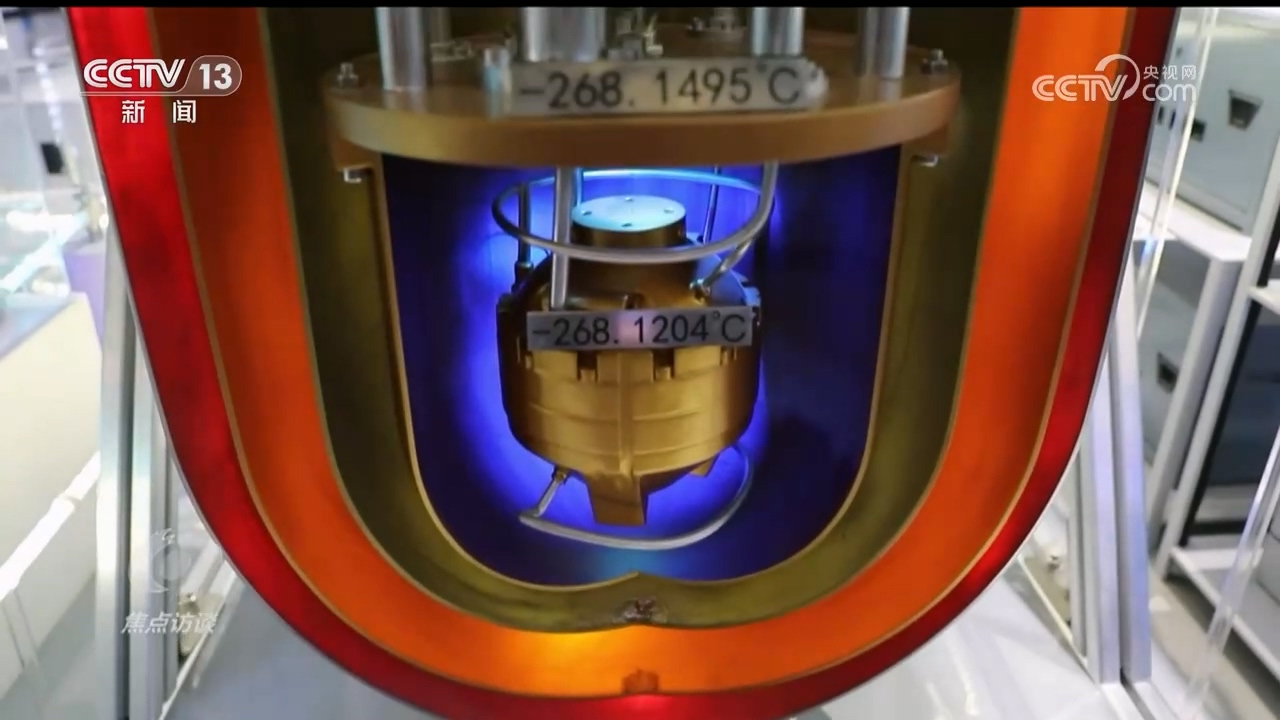 Innovative development requires not only self-reliance and independent innovation, but also openness and cooperation to create the future together. Many of the scientific and technological achievements displayed at this forum are the crystallization of international cooperation. One of the devices enables my country to have the ability to independently trace the temperature from -268.15°C to 248.65°C, and the output temperature measurement data with the best accuracy has been used by the International Temperature Advisory Committee to revise the current international temperature scale, realizing my country's temperature at this temperature This is the zero breakthrough in the area of ​​international temperature scale in the past century.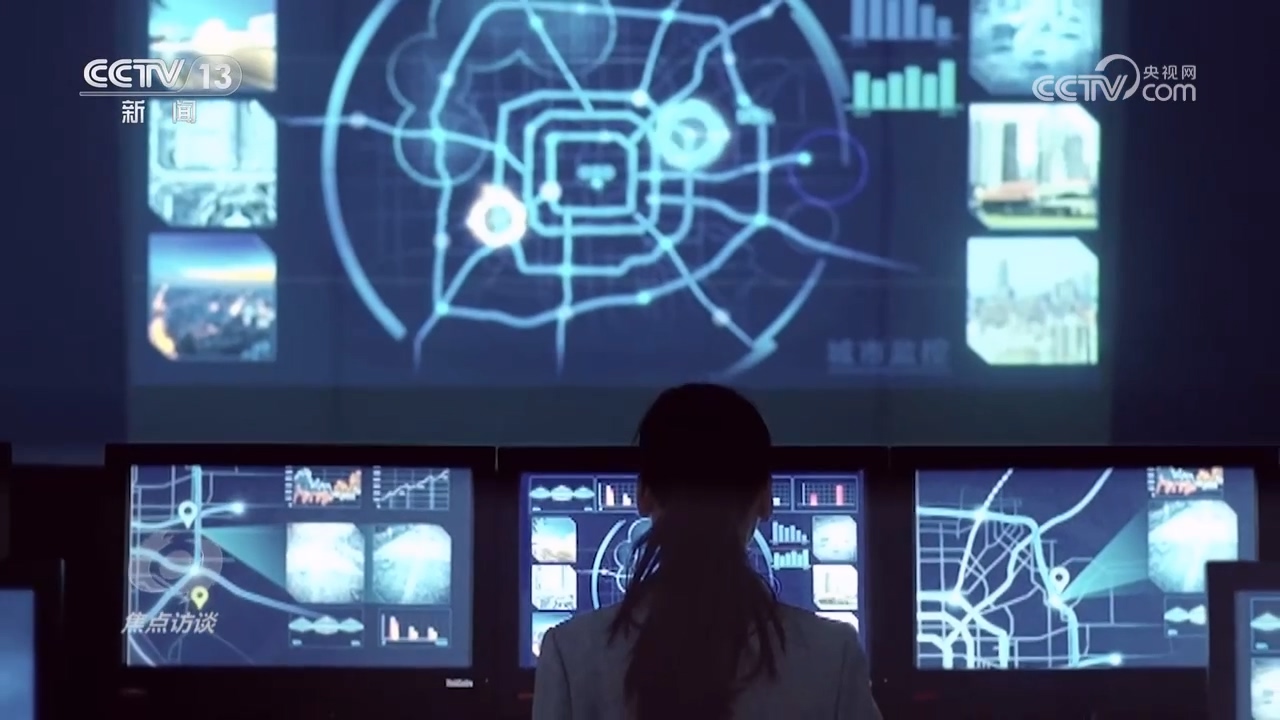 The Zhongguancun Forum has been held for 14 sessions. Following the pace of Zhongguancun's pioneering trials, it has witnessed the history of China's independent innovation and the tremendous changes in China's innovation and development. It has also allowed China's scientific and technological forces to move towards the future together with the world in open cooperation.
This year's ZGC Forum has achieved fruitful results. Today (May 30), the closing day, is also the "National Science and Technology Workers Day". To accelerate the construction of a scientific and technological power and realize high-level scientific and technological self-reliance and self-improvement, it is necessary for the majority of scientific and technological workers to vigorously promote the spirit of scientists and shoulder the heavy responsibility entrusted by the times. The new round of scientific and technological revolution and industrial transformation are profoundly changing human life, and it is even more necessary for the global scientific and technological community to conduct all-round, in-depth, and high-level cooperation to create a better future for mankind.
[
责编:徐皓 ]