The special commandos of the Army, the indigenous people and Manuel, the father of the children, did not fail in the search.
The whole of Colombia was suffering from the fate that four indigenous children, lost in the thick jungle, could have suffered after the accident of the plane in which they were traveling with their mother, Magdalena Mucutuy, who died in the accident, as well as Hernando Murcia Morales, pilot of the aircraft, and Herman Mendoza Hernández.
The little ones were lost for 40 days, during which time the search by a military command, indigenous people, including Manuel, the father of the four children, and a great bloodhound, who was key in this miracle, did not stop. Her maternal grandmother also helped with her voice from above, supported by the Colombian Air Force, which provided great collaboration, so that they stayed in one place so that they could be rescued promptly.
The soldiers, who did not give up in this miraculous search, gave notice with the word "Miracle", repeated three times, which came from their souls, and with it they informed the President of the Republic, Gustavo Petro, who immediately trilled, to that at 6:56 pm, this Friday, June 9:A joy for the whole country! The 4 children who were lost 40 days ago in the Colombian jungle appeared alive.
It seems incredible that a 13-year-old girl could drive and take care of her little brothers, 8, 5 and one year old, but as her grandmother had said, who was sure that her grandchildren were alive, they would know how to survive the jungle and its inclemencies, as it was.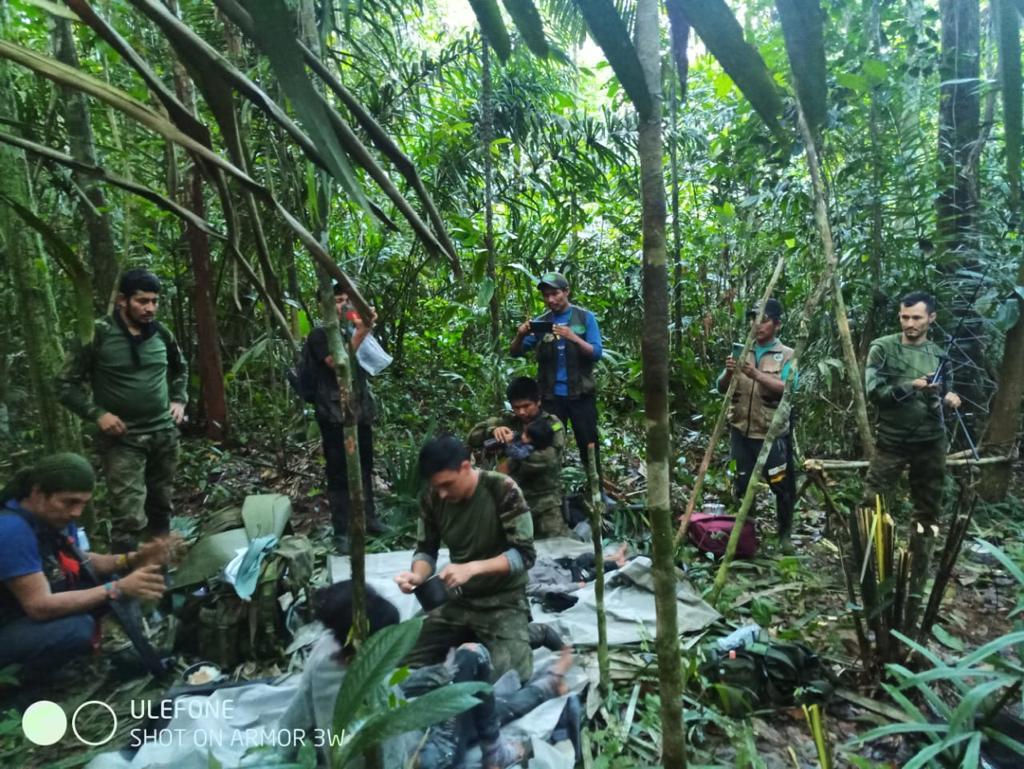 Truly, a miracle took place and these children have been blessed, first they survived the plane crash in Caquetá, in which the adults died, and after 40 days in the jungle, finding them safe is unbelievable. Obviously, the brave little ones, led by their 13-year-old sister, have dehydration and insect bites, according to the first news.
Once the four children were found, the soldiers of the Special Command, to whom the country is grateful, gave them first aid.