In order to further promote the traditional culture of the Chinese nation, remind the general public to increase their awareness of refuting rumors and anti-fraud, and create a strong festive atmosphere, combined with the "Year of Ability and Style Construction" activity, on June 1, 2022, the Kaifeng Municipal Party Committee Internet Information Office and Kaifeng City Shunhe Hui District Commissioned the Internet Information Office to carry out the theme activity of "Dragon Boat Festival Rice Dumplings Fragrance Refuting Rumors and Fraud Prevention Community Tour" in the Minxin Community of Caomen Sub-district Office. Community staff, party member volunteers, and home care service staff participated in the activity.
Many community residents came to the activity room early. Everyone sat in a group, rolled the zongzi leaves, filled the glutinous rice, and tied the zongzi rope… The movements were light and done in one go, and soon a piece of green zongzi leaves, a A piece of crystal clear glutinous rice becomes a delicate and lovely zongzi. At the event site, everyone wrapped zongzi and talked about their daily life.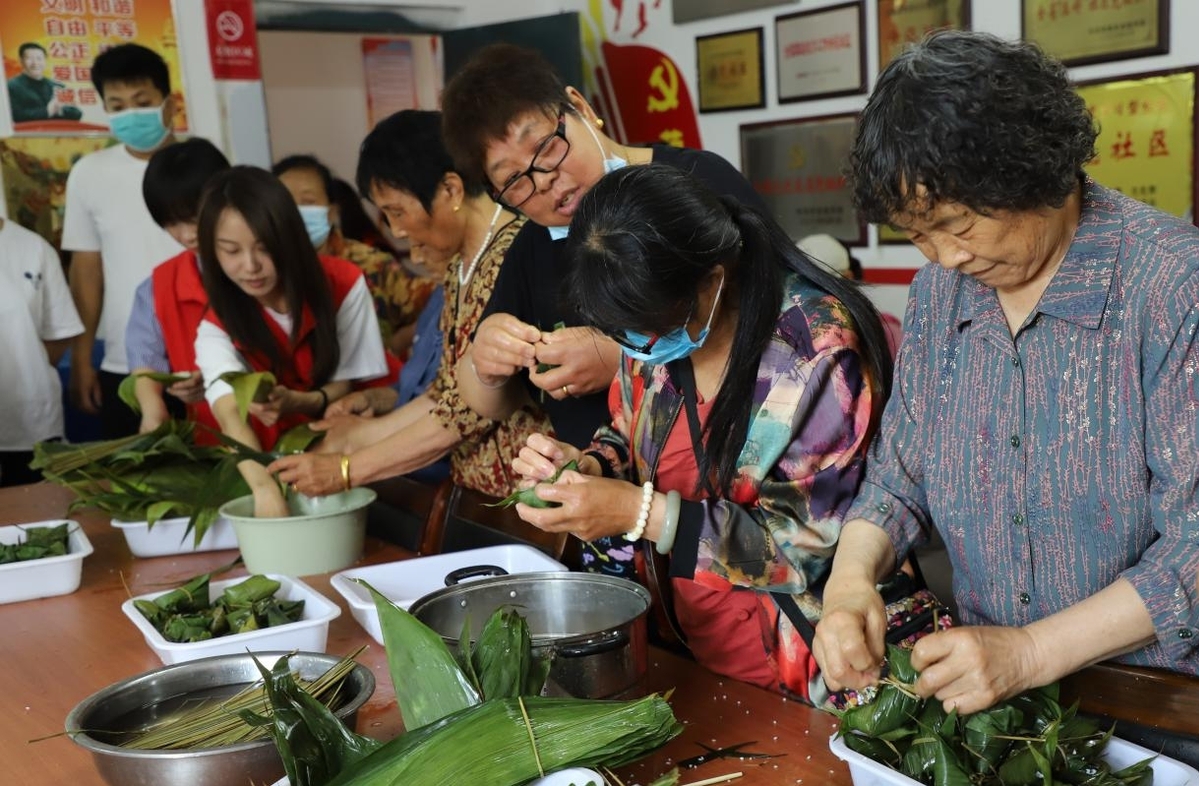 Afterwards, on the basis of understanding the needs of community residents, the Cyberspace Administration of the District Committee organized a lively and interesting publicity atlas around resisting online rumors and the "old-age" fraud traps that the elderly are easily fooled into, and watched real case videos with community residents. , face-to-face explanations on the methods of identifying rumors, distributing publicity materials, etc. to remind community residents, especially the elderly in the community, to improve their awareness of self-protection, and not to take chances, because a small gain is not worth the loss. And call on the community residents to actively participate in reporting bad speech and online rumors.
After listening to the on-site explanation given by the staff of the Cyberspace Administration of China, Auntie Zhang in the community said: "We usually don't have our children around, so we 'empty nesters' can easily become the target of fraud by criminals. I hope to carry out more activities like this in the future to prevent Older people are being deceived."
While conveying the warmth of the festival to the community, this activity effectively enhanced the awareness of community residents to prevent online rumors, and guided the majority of residents to improve their ability to identify rumors. Help the elderly keep their "money bags" and spend their old age with peace of mind. (He Peng and Wang Peiqi/Text and Picture)
[Editor in charge: Cai Donghai]