Edgar Avila
Veracruz (Mexico),.- The puppets, of different ages and faces, surround each space of a Mexican with the soul of a child named Lorenzo Portillo Armendáriz, who keeps the tradition of puppets alive this World Theater Day.
In popular neighborhoods, parks, sports fields and theater spaces in the Mexican state of Veracruz, where he lives, and in other regions of the country and Central America, Lorenzo and his dozens of puppets build stories for children and their parents.
"We think it is very important that the puppet theater finds a way to reach not only theater halls, but that it return to the popular, to the squares, to the spaces where the public are and the public are invited to participate," said the puppeteer. in an interview with EFE.
The artist studied at the Faculty of Arts of the Universidad Veracruzana, where he learned alongside Argentine Carlos Converso, one of the most important puppeteers and references in Mexico.
Since then he has given his soul and body to the children's puppet theater.
THE FIGHT FOR ART
Lorenzo's story reflects the effort to keep theater alive in Mexico, where only about 12% attend a play at least once a year, according to the National Institute of Statistics and Geography (Inegi), so it is the activity culture with less assistance.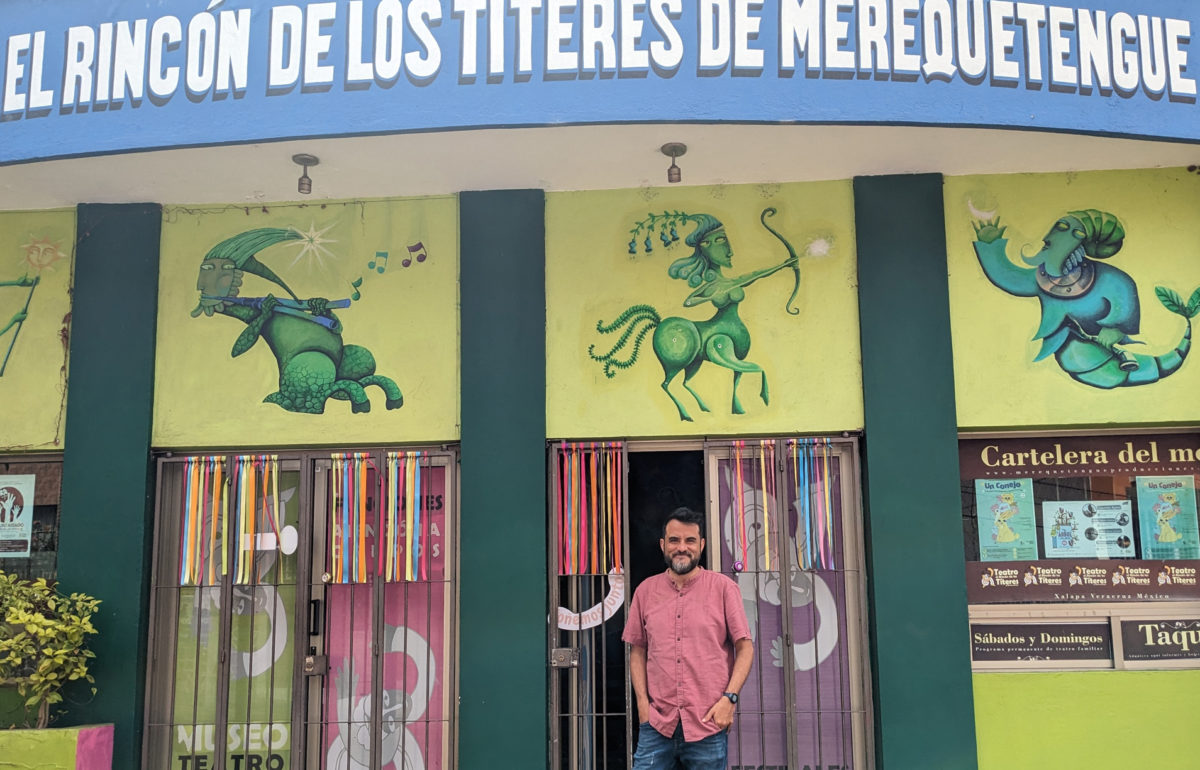 "Increasingly there is a society that responds to a very overwhelming and immediacy technology, children have tremendous access to technology in one click, so what we like about puppet theater is that it alludes to simplicity and allows the public finds this way of knowing how to be and listen", commented Lorenzo.
With his string puppets, puppets, blackjack and mojigangas, he created, together with David Estrada, the Merequetengue Group, a theater and stage production group.
He also founded the cultural center El Rincón de Los Títeres, the first theater in Mexico for puppets built with local public resources, civil society and a group of independent artists.
"The puppet theater and the arts in general allow (children) pauses, these silences, knowing how to listen and tell stories," he stressed.
A LIFE DEDICATED TO ART
Lorenzo adds 23 years with the Merequetengue Group and has more than 28 productions.
As it is a repertoire group, it keeps trunks full of wooden puppets, strings, bars, gloves or puppets, foam rubber, cloth, papier-mâché and natural fibers, without any of them being repeated.
"We bet a lot on festivals," says Portilla, who, along with his theater companions, is the organizer of a dozen of them, such as Hay Puppets, Movement to the World, The Puppet and the Performing Arts, and the Puppet Marathon Festival.
The El Rincón de Los Títeres theater has become a benchmark in the city of Xalapa, the capital of Veracruz, where its bright colors, its children's murals and, above all, the works, call hundreds of boys and girls to enter the a magic world.
"The corner breathes creativity, dreams if possible and also a lot of effort and collective work, it is a place that brings families together and contributes a little to the culture of peace," he said.
That young man who since his intermediate education was a volunteer in the children's theater, today has his home in El Rincón de Los Títeres, a space where he finds harmony and freedom.
"Where the people who inhabit it every day can have that possibility to create, but also those who come to visit us feel a safe space, where their dreams will be protected," he concluded. EFE
of/ppc/szg