Wang Xinghao's eighth dan
On June 3, the group stage of the 10th GLOBIS Cup World Go U20 Tournament will be held onlineChinese Wang Xinghao 8th dan, Tu Xiaoyu 8th dan, Xu Yidi 3rd dan, Korea Han Youjin 7th dan, Moon Minjong 6th dan, Japan Sakai Yuuki 4th dan, Konishi Rizhang 1st dan, China Taiwan Xu Jingen 5th dan qualified from their respective groups and advanced to the next stage Quarterfinals. The only South Korean chess player who reached the quarter-finals in the last tournament, Lee Yeon's 5th dan, lost to Japan's Sakai Yuuki and China's Taiwan Xu Jingen, and failed to qualify.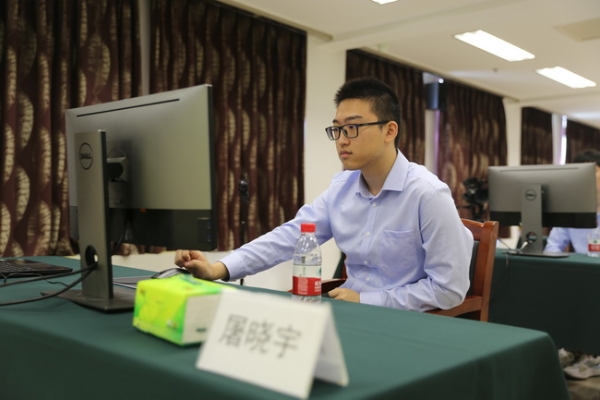 Tu Xiaoyu's eighth dan
The quarter-finals, semi-finals and finals will be held on the 4th, and Yicheng.com will continue to broadcast live chess records.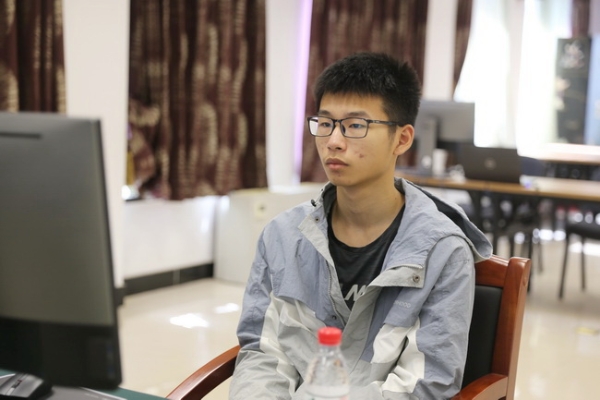 Xu Yidi three-stage
Quarterfinals against:
Xu Yidi 3rd dan (middle) VS Han Youzhen 7th dan (Korean)
Tu Xiaoyu 8th dan (middle) VS Xu Jingen 5th dan (Taiwan, China)
Wang Xinghao Eighth Duan (Middle) VS Konishi Lizhang Chudan (Japanese)
Sakai Yuuki 4th dan (Japan) VS Moon Minjong 6th dan (Korean)
Round 3 (resurrection of group losers):
Group A
Konishi Lizhang first stage (Japan) Katsutanaka Yuki second stage (Japan)
Group B
Miura Taro 3rd dan (Japan) defeated Han Youjin 7th dan (Korean)
Group C
Wen Minzhong's sixth dan (Korean) beat Yang Kaiwen's first dan (US)
Group D
Xu Jingen 5th dan (Taiwan, China) wins Li Yen 5th dan (Korea)
second round:
Winner's Bracket
Group A
Xu Yidi's third dan (middle) wins Konishi Lizhang's first dan (Japanese)
Group B
Miura Taro 3rd dan (Japanese) lost to Wang Xinghao 8th dan (middle)
Group C
Tu Xiaoyu 8th dan (middle) Sheng Wenminzhong 6th dan (Korean)
Group D
Yuuki Sakai 4th dan (Japan) defeated Xu Jingen 5th dan (Taiwan, China)
Loser Bracket
Group A
Tanaka Yuki 2nd dan (Japan) beat Ponsac Sonara 7th dan (Thailand)
Group B
Han Youzhen 7th dan (Korean) wins Dennis Dobranish 7th dan (European)
Group C
Zeng Fukang's second dan (Japan) lost Yang Kaiwen's first dan (US)
Group D
Lee Yeon 5th dan (Korean) Seung Pyo Yudou 1st dan (Japanese)
first round:
Group A
Tanaka Yuki 2nd dan (Japanese) and Xu Yidi 3rd dan (middle)
Akira Konishi (Japan) defeated Ponsac Sonara in the 7th dan (Thailand)
Group B
Miura Taro 3rd dan (Japan) wins Han Youjin 7th dan (Korean)
Wang Xinghao's 8th dan (middle) beat Dennis Dobranish's 7th dan (Europe)
Group C
Zeng Fukang 2nd dan (Japanese) and Tu Xiaoyu 8th dan (middle)
Wen Minzhong's sixth dan (Korean) beat Yang Kaiwen's first dan (US)
Group D
Sakai Yuuki 4th dan (Japanese) wins Li Yen 5th dan (Korean)
Piao Youdou's first dan (Japan) lost to Xu Jingen's fifth dan (Taiwan, China)
(Qujiang)
Further reading:

0