Various BUGs will inevitably appear during the use of smart devices, which is one of the reasons why device manufacturers update the system from time to time.
On March 27, the head of the Samsung community said that there is a bug in the Galaxy S23 mobile phone running the OneUI 5.1 system, that is, after using the 30x zoom when shooting, it may cause the camera APP to crash.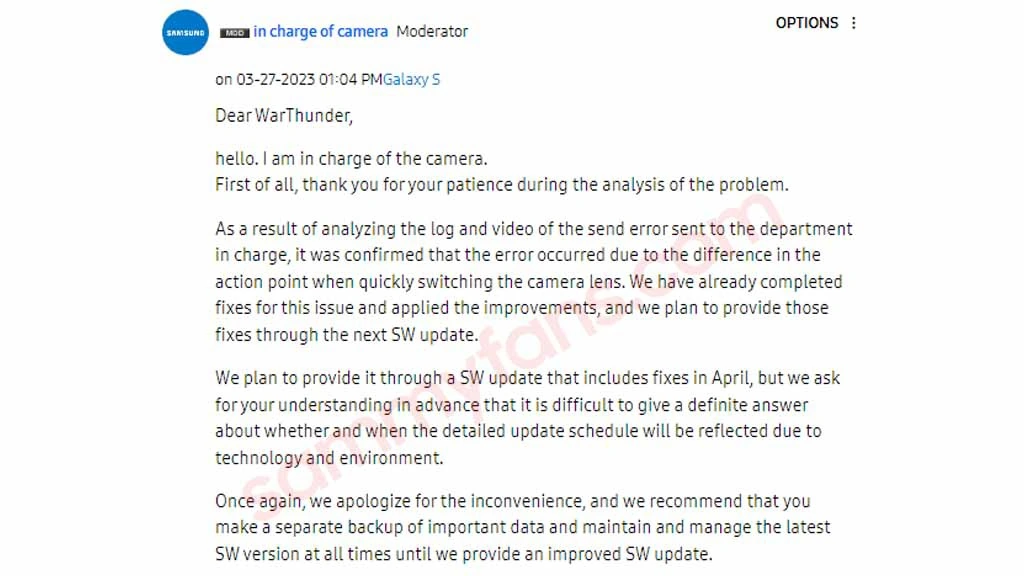 Confirmed by the Samsung software department, the bug is caused by the asynchronous action points when switching quickly. At present, Samsung has officially produced a patch file internally, and it has entered the testing stage. It is expected to be pushed to users in the April update.
The Galaxy S23 Ultra has a bug again, and the S Pen will suddenly disconnect
It is worth mentioning that Samsung officially refused to disclose the camera crash bug caused by the patch file of that month, but it will be fixed in the next month's update.