Recently, generative AI has been very popular. ChatGPT started the trend at the end of last year. Now Microsoft's Bing Chat can be described as the most accessible gameplay for ordinary users. In addition to being able to use the latest information to answer questions with users, there are also a bunch of new features waiting to be seen with you. This time, we will take stock of the 5 most anticipated features for you.
【Click here】immediately, use the app to watch more product unboxing videos
Earlier, Microsoft announced that New Bing is officially fully open. Users no longer need to wait in line (but still need to use VPN to register). Readers who have not successfully started playing can click here to browse the tutorial. At present, Bing Chat has been available for about 3 months together with the trial phase, but the manufacturer has announced that it has conducted as many as 500 million conversations with users, and at the same time, the download volume of Bing App has reached a new high, which undoubtedly becomes the biggest growth factor for Microsoft. In view of this, the factory is also focusing on improving the functions of Bing Chat, revealing that it will add more interactive and convenient gameplay in the future. The following are five of the most noteworthy new functions, which are expected to be released in the next version. available in
1 stay on
In the current latest version of the Edge browser, users can already talk to AI directly from the sidebar, and future versions will allow users to pin it without restarting after switching windows.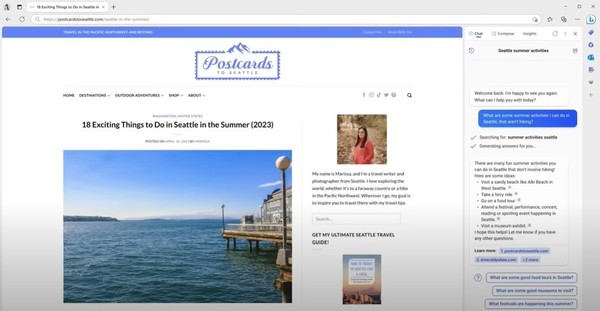 2 Can respond with multimedia content
The current version of Bing Chat can automatically search for useful information from the Internet to answer users' questions, but only in text. In future new editions, the factory revealed that pictures and video responses will be added.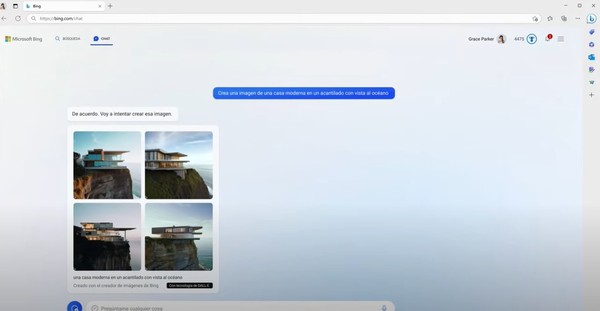 3 Export conversation content
When chatting with AI, it may provide users with very useful content, such as recipes, operation guides, etc. At present, if users want to record it, they can only save it through manual Copy & Paste. In the next version, Bing Chat will record the content of the conversation, and allow users to choose to save a new file in Word or PDF format, whether it is placed on a mobile phone or a computer, it can be easily read later.
4 Images can be uploaded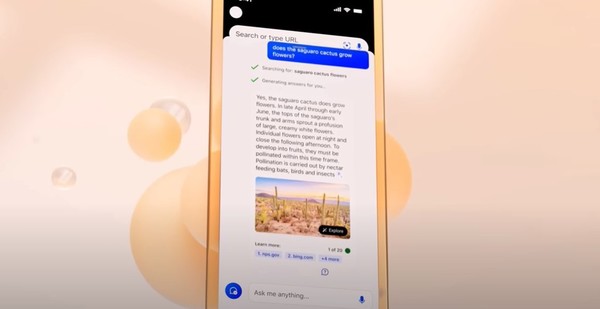 One of the interesting functions disclosed by the factory is that in the future, users can upload pictures and then talk to AI, but it is currently unknown whether it will be similar to the OCR function for identification, or allow AI to create or modify the uploaded pictures.
5 Support third-party platforms
Supporting third-party platform functions will be similar to the plug-in functions announced earlier by ChatGPT. For example, when users ask it for restaurant recommendations, they can directly ask AI to book a table or order takeaway from the restaurant.
[Hot Report]Domestic men use ChatGPT to write fake news for profit and spread it through Baidu account, which is involved in the crime of picking quarrels and provoking trouble
【Hot report】iPhone 15 Pro Max frame and then choose the ultimate glass protector exposure details
Source : ezone.hk