As a representative of European arranger keyboards, Ketron SD9 has a unique design style and workflow ideas, and is a sub-flagship product in Ketron's product line. Today, we also invited yannleo, the up host of the "Keyboard Science" channel, and also the moderator of the Keyboard
China
Forum, to give you a comprehensive evaluation. Yannleo will start from the six advantages of Ketron SD9, timbre, rhythm, other functions and sustainable Improvements Evaluate this piano for us in detail.
Everyone knows that the arranger keyboard is actually a high-end electronic organ, which has the function of automatic accompaniment. As I demonstrated to you at the beginning of the video, you can play the effect of a band by yourself. But when it comes to electronic pianos, you should be most familiar with brands like Yamaha and KORG.
Electronic pianos often appear in some such as bars, and some single-arranged bands on the stage are still very widely used. But the introduction and promotion of this brand to you today may not be very familiar to you. Through this video, I hope you can get to know this brand, a purely European electronic organ product.
Because I have introduced Italian brand electric pianos and stage electric pianos to you before. Then the current model of this violin should belong to a sub-flagship level in this series, so its target should be Yamaha's PSR SX900, and there is a flagship level called KETRON EVENT above it.
This is the sub-flagship. Of course, although it is the sub-flagship, its price is a bit more expensive than the Yamaha PSR SX900, because it is purely imported, and everyone can understand this.
Appearance

First of all, let's take a look at the appearance of this piano. In terms of appearance, I think it is quite satisfactory. The style is more tough. Of course, there is a large color touch screen in the middle of this piano. With a color touch screen.
In addition, we can see that there are a lot of buttons on it, and there are many faders, which are also a standard configuration of this high-end arranger keyboard, and there is also a USB interface, which is officially returned here. A USB flash drive dedicated to them, which contains official upgrade files and some new upgrades, such as rhythm, and this piano does not have speakers, so of course some high-end arranger keyboards actually have There is no speaker, but another speaker is required, and everyone knows the flagship level.
But this piano is very heavy. I don't know why it is so heavy without the speaker. Anyway, it can be seen that the material inside is very solid and very strong. The interface on the back of the piano, as well as the interface on the back of the piano, should have everything that should be available, and it should be very comprehensive. For example, there are microphones, and the Canon connectors include support for input microphones. In addition, you can see that there is an output port of a graphics card like a computer, which means that the content on your screen can be output to an external display device.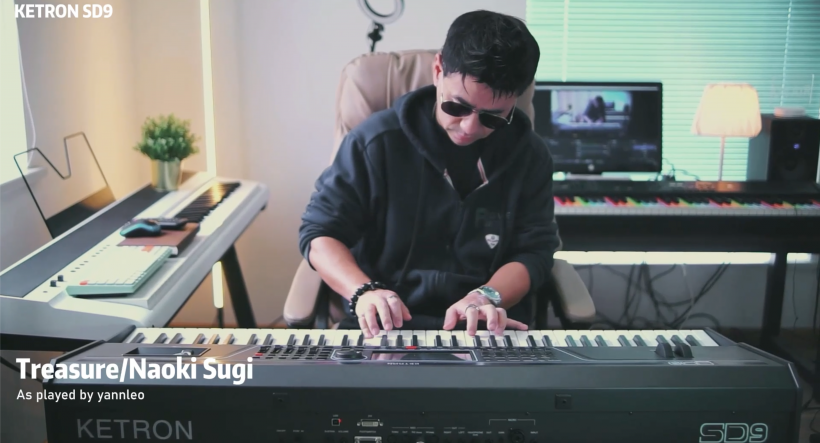 Six advantages

Personally, I think it has several advantages, so I have a personal feeling after using it. Of course, I will introduce these advantages in detail later.
The first big advantage is that its timbre, especially the timbre of acoustic instruments, is very real and authentic. The second point is that its keybed is also the keyboard. Its keyboard is a semi-weighted full-size keyboard with aftertouch. Yes, this key bed feels very comfortable and feels very good, so this is the second biggest advantage. Then the third biggest advantage is this piano, the accompaniment drum track, guitar track, and bass track, it does not use the MIDI of the traditional arranger keyboard, but uses real waveforms, so We call it True Rail, which is its third major advantage. So it sounds like a live band.
The fourth advantage: the accompaniment of this piano rhythm has many functions and is very powerful, even it can achieve unprecedented eight variations, which is beyond the reach of ordinary electronic piano keyboards. Then the fifth advantage, this piano has very powerful functions of rhythm editing and rhythm creation, which is its fifth advantage. The sixth advantage is that this piano has a wealth of other functions that you can imagine.
About the author:
"Keyboard Science" introduction: Moderator of Keyboard China Roland District, certified musician UP owner of bilibili, Toutiao, Watermelon, and Douyin, has long-term cooperation with major domestic and foreign manufacturers and organizations, and is familiar with various electronic keyboard instruments.
He has been a keyboard player in a large-scale band for a long time. He is good at modern pop piano, impromptu accompaniment, jazz and other rhythmic music performances. He is good at teaching various electronic keyboard instruments, electric pianos, and synthesizer performance techniques. He has a complete teaching content and system. A large number of popular science and teaching videos have been uploaded in the music section of the bilbili video website, and have been recommended on the homepage many times, and are widely praised by fans.
About Ketron SD9:

Ketron SD9 with 76-key aftertouch is an arranger keyboard designed and produced in pure Italy, with more than 300 styles of drum kits and Latin accompaniment features. Each style offers four variations, four or more Fills, four Breaks and three start/end styles with drum and bass or chord changes.
There are also specific live band accompaniment styles and acoustic accompaniment styles, as well as separate live guitar, piano and bass stand-alone accompaniment. The Ketron SD9 can assign four tracks of different sounds to the right hand and assign them to the 4 ABCD Arranger sections.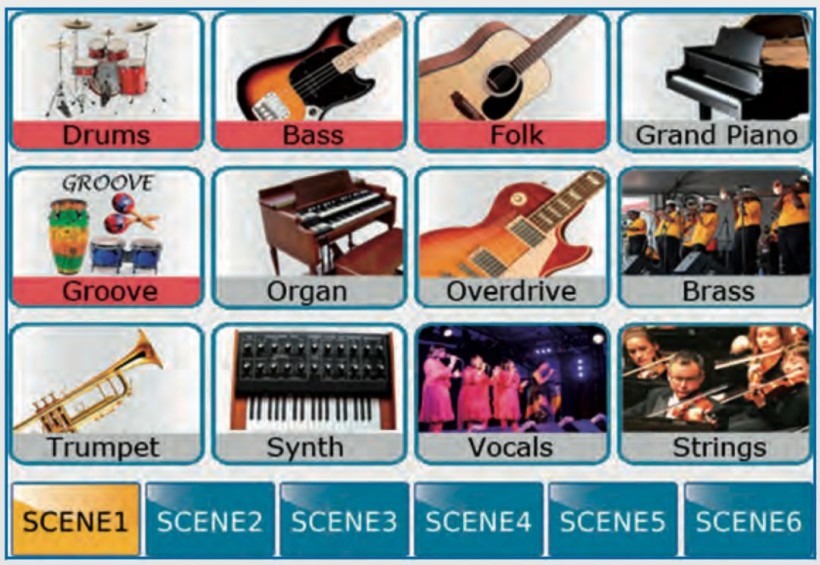 SD9's Arranger system is so intuitive that you can modify the sound, volume and effects of each style, and then save it as a USER style. There are as many as 128 editing functions, and any note position can be changed at will. Additionally, the My List section allows you to group and save up to 64 of your favorite themes.
Specifications: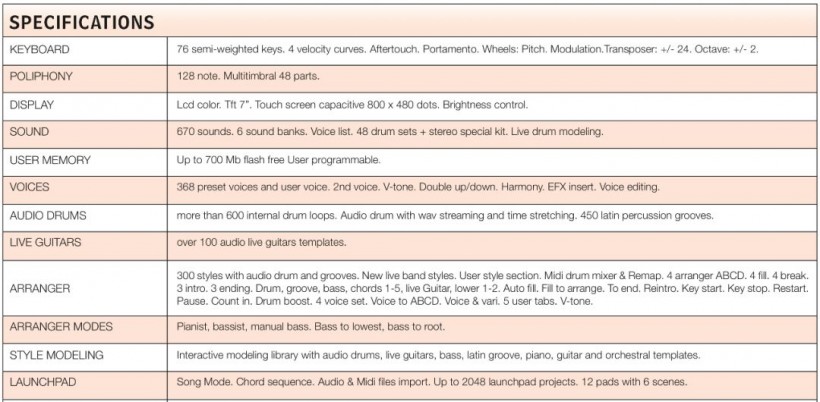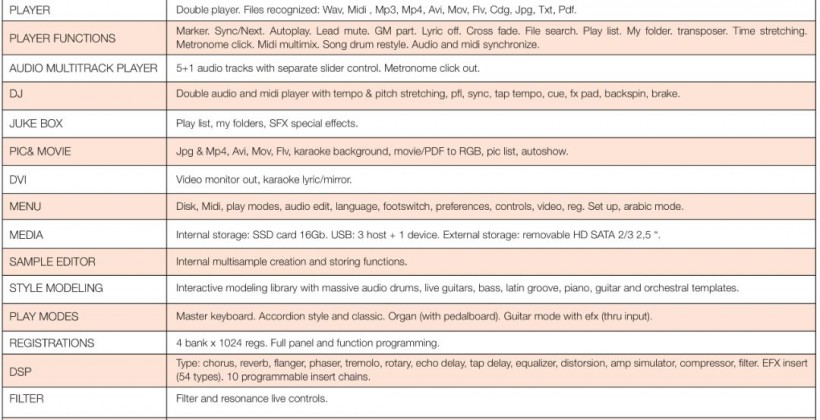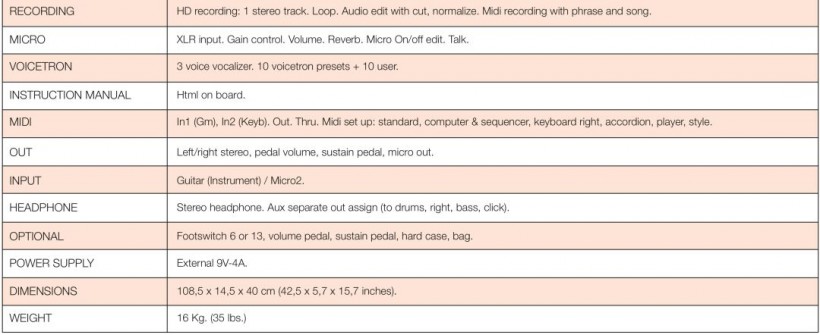 About KETRON

KETRON arranger keyboards have always been famous for their sound quality and special configuration/style. Carrying on this tradition, KETRON is once again launching a stage weapon with unique musical features, new technologies, new features and innovative functions. Fully compatible with its predecessor, the SD7, now more than ever, the SD9 is more professional and versatile, suitable for home personal entertainment or studio producers as well as amateurs.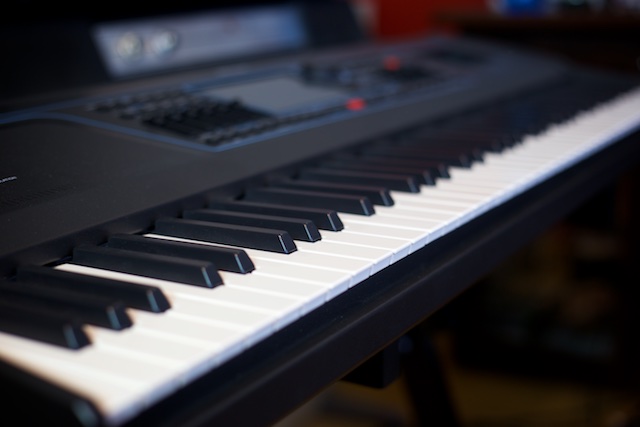 Compared with the previous models, SD9 is equipped with 2 new superb stereo pianos, namely a grand piano dedicated to classical and modern sounds, and of course a brand new and retro electric piano sound. With the exclusive patented multi-layer rich sampling, it has a long-term natural decay function.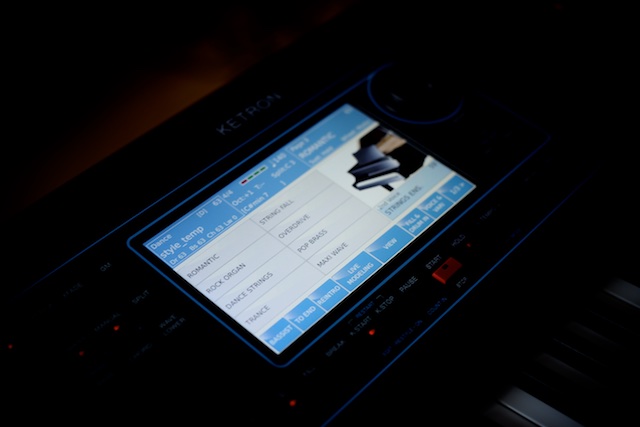 Of course, automatic accompaniment is the heart of it. SD9 includes a huge, all-new sound library with electric and FM pianos, solos or passages for strings and brass, bass and synths, guitars and organs, and more. With its natural length and vibrato, it is no longer a simple loop sample, for example, we are most proud of some new solo sounds, such as violin, flute, oboe, soprano, whistle and Peruvian flute will make you perform like never before emotional value.
Features of KETRON SD9:
76-key aftertouch keyboard with audio and MIDI player
Launch/Multi Pad new powerful and complete interactive environment combining style modeling, real-time sequencer and loop maker with 12 pads and 6 scenes
Sample Editor MSP Use 700 MB RAM to create and store your own patterns or drums or load new KETRON sounds
Multimedia functions and multitrack player (5 audio and 16 MIDI)
Instantly mix tracks with MIDI files and beat modes, and sync audio to internal MIDI clock
Create smart professional beats from scratch with the new built-in style editor or modeling tools, with audio and MIDI tracks in perfect sync
Powerful Vocal Processor and Harmonizer instantly optimize your vocals
Karaoke, wave, MIDI, MP3, MP4 player and PDF reader – all lyrics synced K and D Jays display on built-in touchscreen or output to external monitor
AJAMSONIC SSD kit (optional) adds 240+ styles, 70+ professional sounds, larger 120/240/500 GB SSD drive (add-on option)
What makes KETRON SD9 different?

SD9 is equipped with a dual professional player capable of playing Mp3 type, MIDI (lyrics in different formats), Wav, Flv, Cdg, Mp4, Avi, M4a, Jpg and Txt. The device provides intelligence such as automatic crossfade (from one song to another), mute (excluding the main voice in the track or the main track in the midi), and letter or number search within the disk. Function.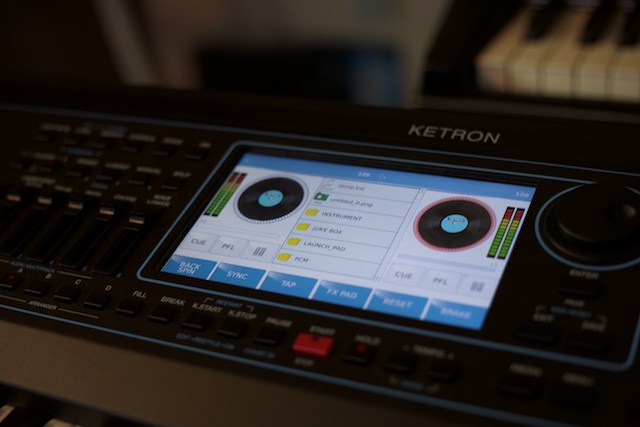 Lyrics, text and karaoke can be easily displayed on the screen, the color and background of the text can be selected, and the screen can be output to an external monitor.
Navigating is achieved by using the Alpha dial and scrolling and touching icons directly on the capacitive touchscreen. You can create custom playlists, and with My Folders you can quickly access your favorite files.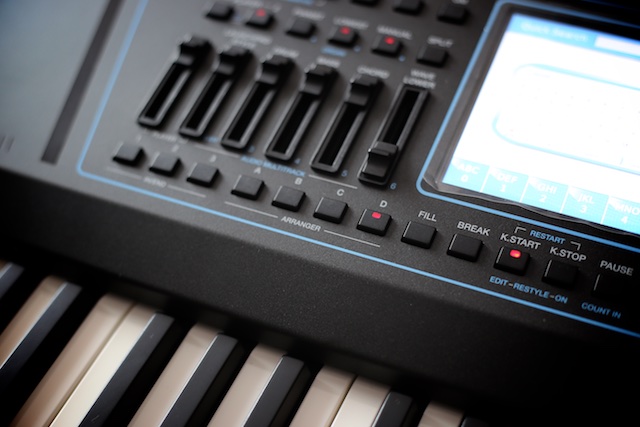 The Juke Box page also provides quick access to songs, and now you can use the new DJ menu to access dual virtual turntables, from which you can use special effects to play the music you are playing, such as Tap Tempo effects, Pitch, Cut off, Resonance, Speed, Braking and Slalom. Sync/Next mode allows you to precisely sync the beginning of a song (MIDI, Mp3 or Wav) with what is currently playing, all in order to create well-synchronized real-time media.
MIDI files about KETRON SD9?

The files have been enhanced with Wav or MP3 audio tracks and are fully synchronized. The new Restyle feature allows you to easily replace the monotonous tracks of traditional MIDI instruments with any available track for a patch. The KETRON SD9 is also latest in video, allowing you to watch and display movies and music videos on an external monitor (DVI).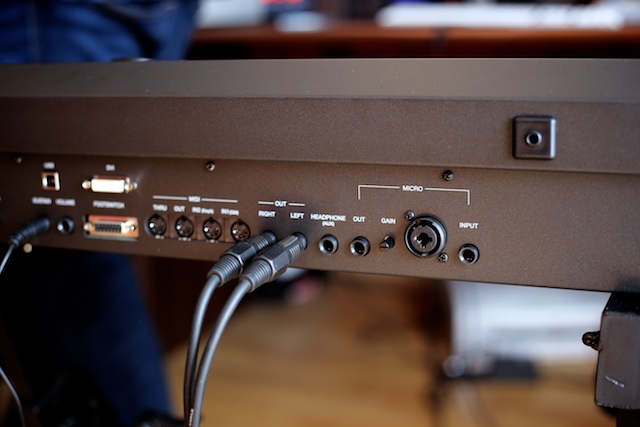 While playing a video, you can still continue playing with MIDI files or Mp3s or accompaniments at the same time. This keyboard is also capable of controlling PDFs, enabling them to be displayed on screen or as graphics files (such as sheet music) on an external monitor.