We have been discussing and philosophizing about import tablets with Snapdragon SOC for ages. Chuwi has probably heard our prayers and installed a Snapdragon 680 octa-core in the new Chuwi HiPad Max. This is by no means a high-end processor, but it is definitely faster than most of the previously installed MediaTek and UNISOC systems.
Finally an import tablet with Snapdragon power. Thanks to €20 immediate discount you get the tablet for 179,99€ on sale on Amazon.de.
With a 10.36-inch display, a 2000×1200 pixel resolution, 4G connection and powered by a Snapdragon 680 octa-core processor with 2.4GHz, the import tablet is already out 199,99€ on Amazon.de available.

Specifications of the Chuwi HiPad Max
| | |
| --- | --- |
| | Chuwi HiPad Max |
| Display | 10.36″ 2000 x 1200, IPS, 60Hz, 400 Nits |
| processor | Snapdragon 680 Octa-Core 2,4GHz, 6 nm |
| graphics chip | Qualcomm Adreno 610 GPU |
| RAM | 8 GB LPDDR4X |
| Internal Storage | 128GB, expandable |
| Camera | 8 Megapixel |
| front camera | 5 Megapixel |
| battery pack | 7000 mAh, 10 Watts loaded |
| connectivity | 4G/LTE inkl. Band 20, Dual-Band WLAN 5, USB-Typ-C, GPS |
| Features | Stereo speakers, Widewine L1 |
| Dimensions / Weight | 246,5 x 156,25 x 8 mm/ 440 g |
| operating system | Android 12 |
On the right way
If you look at the technical specifications above for a ~220€ cheap tablet, that reads really well, especially as a China import. Chuwi is on the right track with the overall package and can stand out directly from its own predecessor models and the competition from small tablet manufacturers such as Teclast.
Why is that? First and foremost, we always missed a Qualcomm SOC in the past few years, and we also complained about the missing Widewine Level L1 in every imported tablet. Streams were possible via Netflix and Amazon Prime, but only in reduced quality. Chuwi turned the right screws here.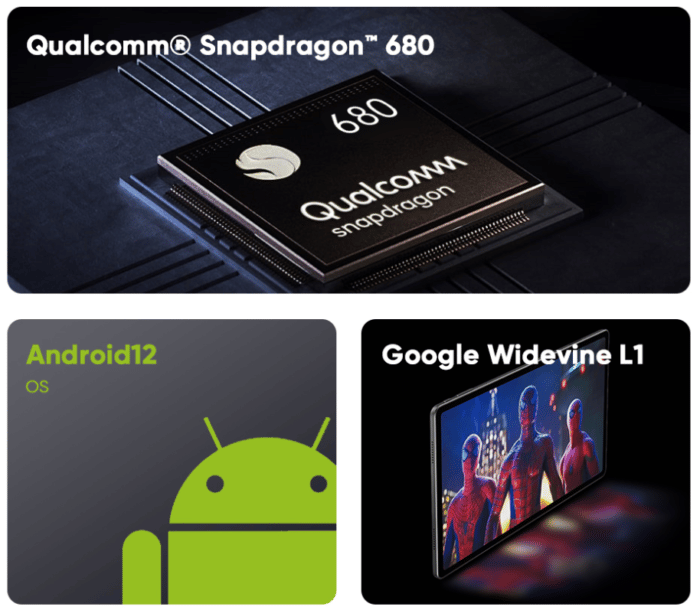 The built Snapdragon 680 is certainly not the fastest or even the newest SOC, but was recently installed in the Redmi Note 11. Hopefully the times of outdated Mediatak or slower UNICOS will be over by then. The middle class Processor clocks with 2,4 GHz and 8 The core and was in 6 nm manufactured. The battery usage can be correspondingly efficient if the adjustment in the system is right.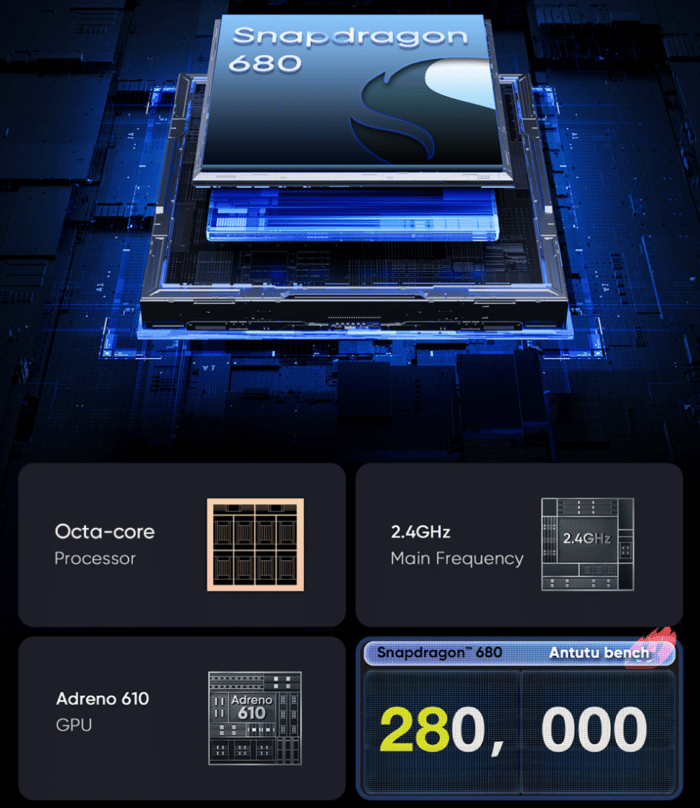 In terms of performance, we come up here ~251,000 Antu points (most recently in the Redmi Note 11), which is easily sufficient for everyday use, video streams and games. with built-in 8 GB RAM (LPDDR4X) as well expandable 128 GB storage space you are well prepared.
Decent connectivity
When it comes to connection options, Chuwi does not allow itself to be slacked off, or has not done so in the past. In addition to the expandable memory, you also have the option of Dual-Sim including LTE & Band 20 to fall back. Also stands next to Dual-Band WLAN and also one GPS connection ready. At the Bluetooth Standard is set up 5.0.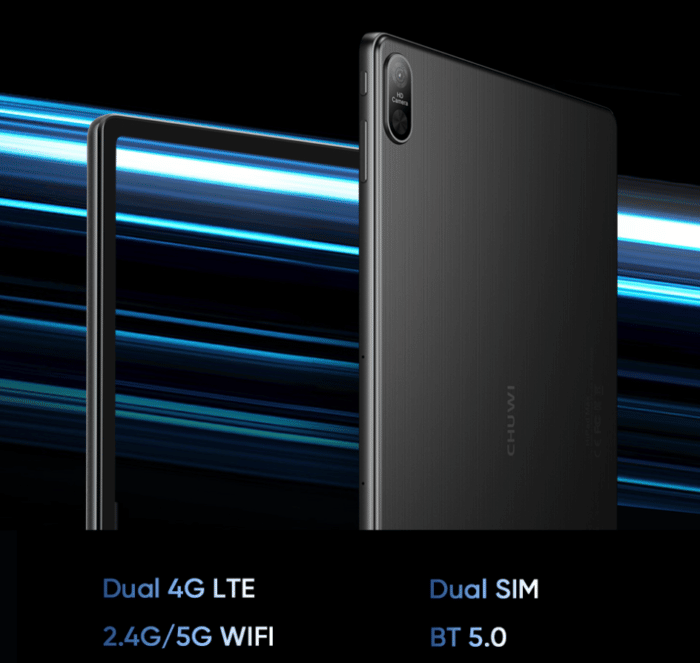 The tablet is charged using USB-Typ-C, as usual here is only the 2.0 Connectivity without video output. It is the same Loaded probably just up 10 Watt limited. It takes a correspondingly long time to load the 7000mAh batteries.
For media and game playback 4 side radiating speaker installed. Of course, one can only speculate about the sound.
An 8-megapixel camera has also been integrated on the back, while a 5-megapixel camera lurks on the front.
Android 12 & what about updates?
As the operating system you set Android 12 It is uncertain whether there will ever be a major update to the actually current Android 13. How well the updates are distributed remains a big question mark. In the past, no small manufacturer could cover itself with glory, only minor updates, if any. Will that change with the Snapdragon SOC? But at least the doors are still open to install a custom ROM/firmware.
Incidentally, the system language can also be used directly in German and other languages.
Last, but not Least: das Display
The highlight of a tablet should not only be the built-in SOC, but of course also the display. In this price segment, it is still common to use an IPS panel, but of course you have to do without 120 Hz according to the price segment. In return you get a slightly higher resolution of 2000×1200 pixels with a 60 Hz display. Chuwi specifies the brightness as 400 nits, which is a solid value.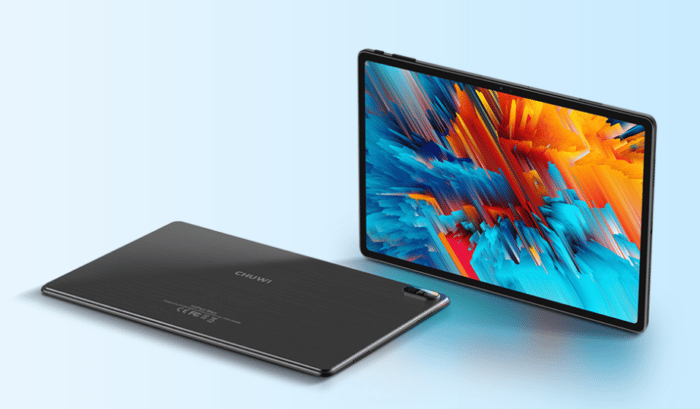 Test reports / experiences / opinions
The tablet reads really well throughout, and exactly what has always been criticized in the past has been adjusted. I'm really excited about the Widewine support, which was a sticking point for many of the past systems.
The Snapdragon SOC brings a breath of fresh air to the small China tablet import sector. If more powerful versions were to be installed in the future and we still remained cheap in terms of price, it would be a dream come true. I don't really worry about the built-in display anymore, they have been able to score well in recent years.
Now that security updates are coming in fairly regularly, we hardly have anything to complain about 😋