The first day of the digital G20 ended in the name of cybersecurity. The work of a summit of ministers that sees our country hit by the attack on the Lazio Region began in Trieste under the Italian presidency. "With regard to the challenge of digital security – pointed out Giancarlo Giorgetti Minister of Economic Development – it is necessary to strengthen the response of governments". "Threats to security and data flow can compromise the innovation process and slow down the adoption of new technologies. These actions risk undermining citizens' trust in organizations and technology ".
Numerous topics were addressed: digital transformation of production activities, sustainable economic growth, digitalization of micro, small and medium-sized enterprises, social inclusion, research and agile regulation to foster innovation. The hosts together with Giorgetti are also the Minister for Technological Innovation and Digital Transition Vittorio Colao, and the Undersecretary of the Ministry of Economic Development Anna Ascani. 35 delegations representing the largest economies in the world have met in Trieste, at the Porto Vecchio, where the Tcc, Trieste Convention Center is based.
Loading…
Nasce il Digital Economy Working Group
A first concrete result is the birth of the Digital Economy Working Group, a permanent working group that will lead the debate on the digital transition in the public and private sectors for the next presidencies. "We must work to increase the use of digital identity, for the development of electronic identification schemes that are interoperable between platforms, sectors and borders", underlined during the work of the G20 of digitization ministers, Vittorio Colao adding the need for countries share their digital government approaches to "offer even more advanced services to citizens".
The difficult search for a balance
However, the road still seems long. The task of the permanent working group will be precisely that of guiding the debate on digitization and finding a balance between twenty Big companies that travel at different speeds, both in terms of legislation and on that of technologies and on the even more important one of rights. "We are moving in the right direction, both in updating regulatory frameworks and in strengthening international collaboration," the minister wanted to underline. "We must open up to greater experimentation, in various sectors of public administration," continued Minister Colao, recalling the need to share digital government experiences.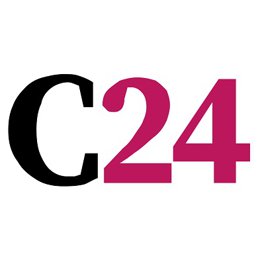 During the works, the effectiveness of some measures implemented, for example, to strengthen civic engagement through online consultations, fight tax evasion through artificial intelligence or fight gender violence by helping women to file complaints more easily through tools such as chatbots.