2023 Heilongjiang NPC and CPPCC Special Issue|Hot Spots in Focus•Employment Priority and Stabilization of Employment, Consolidating the Foundation of People's Livelihood
January 14, 2023 10:25:43
Source: Heilongjiang Daily
Author: Xu Jiaqian, Yang Guihua, Li Chengzhuo
Member Chen Heng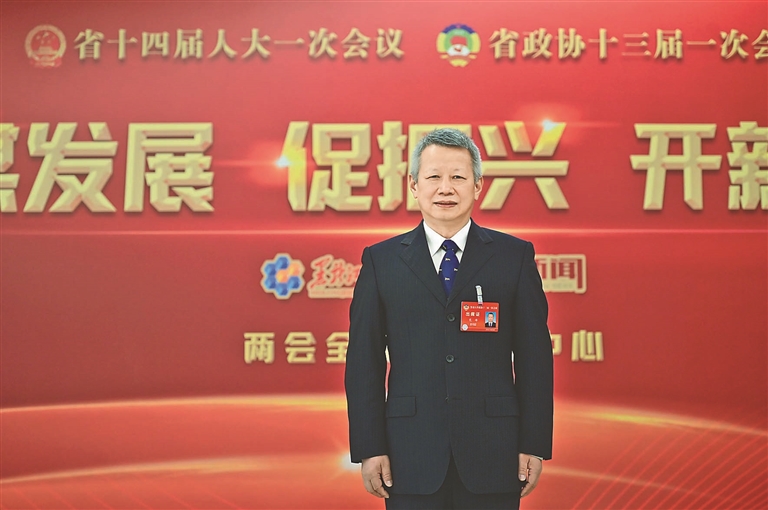 Member Fan Feng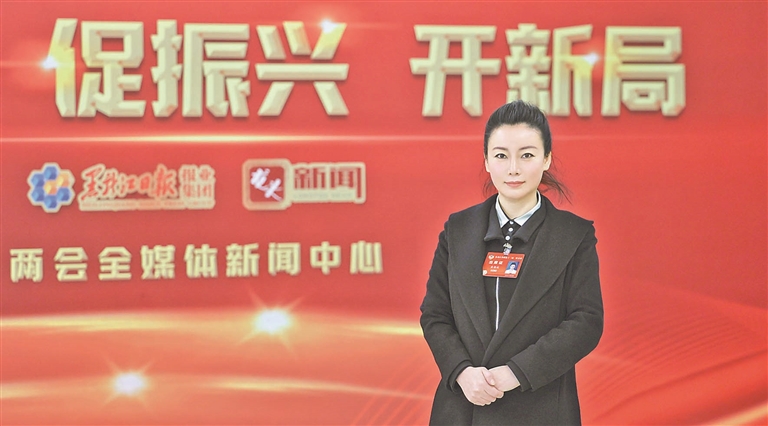 Member Yuan Jiaxin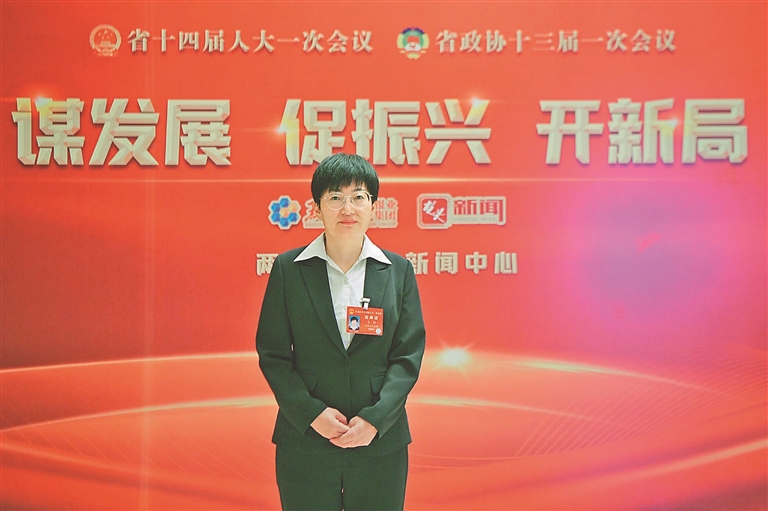 Representative You Ling
Representative Hao Yafeng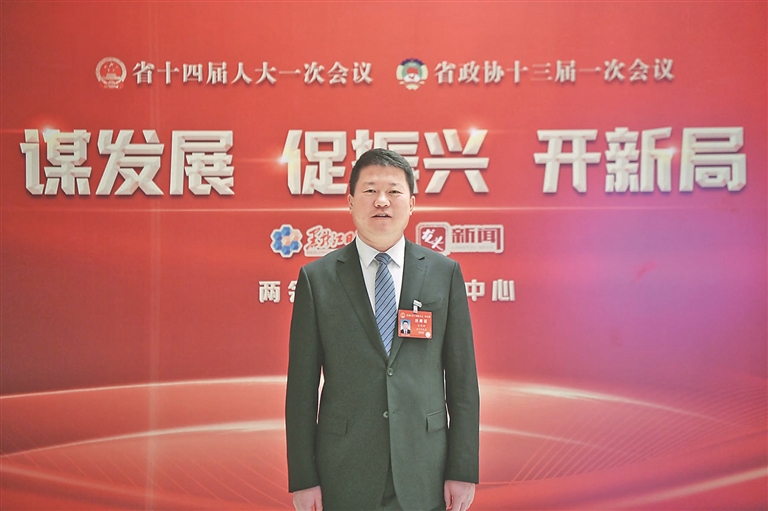 Representative Song Qiutian
□Reporter Xu Jiaqian Yang Guihua Trainee reporter Li Chengzhuo
The government work report proposes to adhere to the people-centered development idea, adhere to the direction of common prosperity, and promote employment and entrepreneurship through diversification. How to stabilize employment and promote employment? How can people feel at ease about employment and entrepreneurship? At this year's two sessions of the province, representatives and committee members expressed that they must implement the employment priority strategy in depth, implement detailed employment priority policies, help key groups get jobs with heart and soul, and fully promote the realization of fuller and higher quality employment in our province.
Government-Industry-University Collaborative Training Escorts Employment of Graduates
The employment problem of college graduates particularly affects people's heartstrings. The government work report proposes to put more emphasis on promoting the employment of young people, especially college graduates.
Chen Heng, a member of the Provincial Political Consultative Conference, said that the school should face the needs of industrial and economic and social development, and build an order-based training system with enterprises to integrate the student's talent training process with employment. Promote the organic connection between the education chain, the talent chain, the industrial chain, and the innovation chain. Promote the seamless connection between the supply and demand of talents, so that students can apply what they have learned, and enterprises can use their talents. Especially in terms of talent training mode, schools must closely follow the market demand, improve talent training programs, update teaching content and teaching methods, and introduce digital, intelligent and other networked teaching modes into the learning process of students. To establish a large education structure and strengthen exchanges with the government and enterprises, we can also give full play to the role of college alumni associations, continuously integrate resources, and jointly participate in the process of college education.
Fan Feng, a member of the Provincial Political Consultative Conference, has been working in colleges and universities for many years. He believes that the conditions of some grassroots units are relatively difficult, and it is difficult to recruit college graduates, but the grassroots development space is broad. The government should guide graduates to the grassroots for employment development, training their lives, and helping the construction of new rural areas. College students also have a lot to do.
Member Fan Feng also suggested that the government should create a good environment conducive to employment, continue to improve the business environment, and provide corresponding supporting policy support for young people to start their own businesses freely. Young people who start small and micro enterprises can develop rapidly if they are subject to fewer restrictions, which is also conducive to their role switching from school to society.
Entrepreneurship leads to employment and improves the employment skills of disadvantaged groups
Yuan Jiaxin, a member of the Provincial Political Consultative Conference, is the fourth-generation inheritor of Manchu embroidery, China's intangible cultural heritage. The school insists on providing free training for nearly 10,000 people from poor families, laid-off women workers, and rural left-behind women.
How to further expand employment so that disadvantaged groups can find their own place and live and work in peace and contentment? Member Yuan Jiaxin suggested that relevant departments should continue to do a good job in supporting the employment and entrepreneurship of key groups, and increase the training of professional talents with the help of national support policies, especially in the aspect of traditional cultural inheritance. They can cooperate with universities, enterprises, embroidery workers, etc. across the country. Run schools, expand the scope of training, select professional talents, formulate talent recruitment and training reward mechanisms, and gradually develop Manchu embroidery talents to specialization and professionalization. Carry out a series of publicity and promotion activities such as "Full Embroidery Entering Campus" and "Manual Embroidery Entering Community" to attract more lovers to come to learn.
You Ling, a representative of the Provincial People's Congress, suggested that to improve employability, we can implement special skills training programs for youth, carry out short-term skills training suitable for different groups, and also make every effort to help those in need, and actively provide assistance policies to groups with high employment pressure. Send jobs, resources, and services in a targeted manner.
Consolidate the bottom line of employment and do a good job in service guarantee
The government work report puts forward requirements for employment work, so how can relevant departments implement relevant policies to strengthen the bottom line of employment and ensure employment services?
Hao Yafeng, a representative of the Provincial People's Congress, suggested that relevant departments should fully provide public welfare jobs, play a role in the bottom line, and implement "one-to-one" employment assistance for members of urban zero-employment families to ensure that zero-employment families are "dynamically cleared." Efforts should be made to protect the legitimate rights and interests of laborers, rectify the order of the human resources market, build harmonious labor relations, and relieve laborers of worries about employment. Representative You Ling said that relevant departments should take the initiative to broaden employment channels, fully strengthen recruitment services, especially give full play to the role of public employment service agencies, and regularly hold authoritative recruitment activities to facilitate safe employment for employment groups.
Provincial People's Congress representative Song Qiutian introduced the employment work in Aihui District of Heihe City. He said that to stabilize employment and protect people's livelihood, we must realize a virtuous cycle of economic development and improvement of people's livelihood and employment. The government work report provides guidance on how to do it in the next stage. In 2023, Aihui District will implement the detailed employment priority policy to ensure that more than 1,600 new urban jobs will be created; increase the introduction of talents and develop more than 200 jobs; promote the deep integration of "training + employment" and implement vocational skills training in depth Action plan, training more than 2,000 person-times; creating 1 provincial star-level and 5 municipal-level fully employed communities to ensure that zero-employment families are "dynamically cleared".
Photo by reporter Song Miao, Jing Tianxu and Zhang Shu