Ai Faner's early report reading
Google is really panicking, and it is quickly integrating AI into the search engine
Beijing subway no longer requires passengers to wear masks
Apple devices keep asking for Apple ID password
Tesla's Shanghai Energy Storage Gigafactory starts hiring
Didi Responds to Ex-Employees Dirty Car Seats
Weibo will launch AIGC creation assistant
💡AI's "PC Moment"
Apple plans to save computer sales with 15-inch MacBook Air
Huawei releases advanced intelligent driving system
iOS 17 may add more Smart Island features
Apple may launch two new Mac Studio
CASETiFY and "Monsters, Inc" launch a joint series
Post Office Cafe opens its first store in Luoyang
Adidas Joint Pharrell Williams Series Exposure
Nominated 10 times, Sammi Cheng finally won the "Queen of Actress"
'Mario' North American Box Office Performance Remains Strong
Hollywood last year's most money-losing movie released
Google is really panicking, and it is quickly integrating AI into the search engine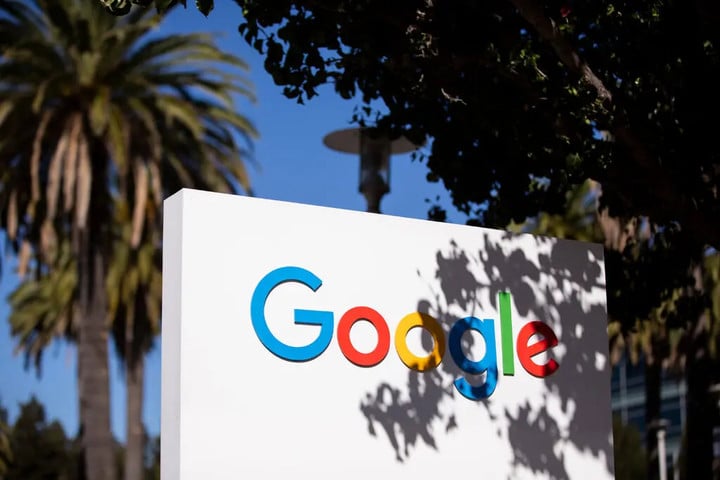 Samsung is considering changing its default search engine, and Google is panicking.
Google invested 160 people to integrate AI into the existing search engine, and the new features are expected to be launched next month.
Google is also working on a new AI-based search engine service.
Although Google has deeply felt the threat of competitors since OpenAI's ChatGPT shocked the world, but Samsung's recent ideas have made Google feel deeper fear.
In March, Google employees learned that Samsung was considering switching the default search engine on its hardware products from Google to Microsoft's Bing.
Google's reaction to the news was "panic": It never occurred to employees that Samsung might have such considerations.
That not only puts Samsung's $3 billion in revenue at risk, but also means Google's search business, worth $162 billion last year, is being eroded.
Now, Google is not only accelerating the construction of a new AI-based search engine, but also upgrading existing search engine services with AI optimization.
The latter's project name is "Magi", and a team of 160 designers, engineers, and executives work together full-time to revise and test new versions of the product in a sprint manner.
Magi will keep ads in the search results, which is important for Google, which relies on search ads as its main source of income. Bard, Google's chatbot, is currently ad-free.
The updated search engine will also be able to answer questions about software coding and write code based on user requests.
Last week, Google also asked some employees to test Magi's ability to hold ongoing conversations.
Internal documents show that Google is expected to launch Magi next month, and will add more features in the fall.
Google spokesperson Lara Levin said:
Not all product brainstorming discussions lead to new product launches, but we've said in the past that we're excited to bring new AI-based services to search and will share more details in the future.
As for Google's new AI-based search engine, people familiar with the matter said it will provide users with a more personalized experience and try to anticipate their needs.
Beijing subway no longer requires passengers to wear masks
According to the "Beijing Daily", the Beijing Subway currently does not have a mandatory requirement for passengers entering the station to wear masks, but passengers are still advised to wear masks while taking the subway.
In addition to Beijing, subway services in Guangzhou, Shenzhen, Chengdu, and Nanjing have previously announced the cancellation of the mandatory requirement for passengers to wear masks.

Apple devices keep asking for Apple ID password
Yesterday, many users reported that Apple devices asked users to enter the Apple ID password several times in a short period of time without downloading the software and requiring payment.
However, even if the correct password is entered, the system will also prompt that the login fails and continue to ask the user to re-enter it shortly thereafter. Some users are worried on multiple social platforms that this is a new type of scam.
Apple ID customer service said that the cause of this problem is not clear, and it has been reported to the engineering department and is speeding up the solution. The customer service made it clear that the link asking to enter the Apple ID is not a phishing link and will not lead to privacy disclosure. Users can try to change the network settings or change the Apple ID password, and follow the official website notification.
Tesla's Shanghai Energy Storage Gigafactory starts hiring
Tesla's official microblog announced that Tesla's Shanghai Energy Storage Gigafactory has started recruiting. The positions cover product research and development, intelligent manufacturing, supply chain, industrial Internet research and development, environmental health, safety and security, and the working locations are all located in Lingang, Shanghai.
The Tesla Energy Storage Gigafactory is scheduled to start construction in the third quarter of 2023 and officially start production in the second quarter of 2024.
Didi Responds to Ex-Employees Dirty Car Seats
Recently, a woman claiming to be a Didi employee refused to clean the dirty back seat.
The driver of the car said that the two women took their children to take a taxi. The whole journey took about ten minutes. The children stood on the back seat without taking off their shoes and trampled on the seats. When they arrived at the destination, the driver asked the passengers to clean the seats, but the two women refused.
In this regard, Didi responded that: the order was placed on April 2, and the recording in the car was invalid 7 days later. Didi completed the verification through communication with both drivers and passengers:
The passenger used to be an employee of Didi, but officially resigned on March 8.
After the passenger arrived at the destination, he asked to modify the destination, but the driver did not agree to the modification because he had already accepted a new order and because the passenger's child stepped on the seat, he did not want to serve any more. The driver claimed that he did not have a license plate discrepancy.
Passengers said they would apologize to drivers for soiling seats.
However, Didi also pointed out that although it is understandable for drivers to take videos for self-protection, "surreptitiously filming, disseminating other users' privacy, or disclosing other users' personal information" is a serious case, so drivers will be required to suspend orders and re-participate in training.
For passengers, the platform has suspended its services, and passengers can continue to use the Didi Chuxing app only after the two parties reconcile.
View the full text of Didi's response: https://go.ifanr.com/lHiL9f
Weibo will launch AIGC creation assistant
Weibo plans to launch AIGC Creation Assistant to help creators improve content quality and efficiency.
Weibo will open 100 priority experience seats for creators with more than 5,000 original blog posts in the second quarter.
💡AI's "PC Moment"
A recent project called "GPT4All" has become popular in the developer community: with only 4GB of hard disk space, you can deploy a large language model close to ChatGPT locally, and no Internet connection is required.
Big language models will become powerful tools that everyone can use, and Multiplex founder Brian Roemmele likens this to AI's "PC moment."
Read the Hunt Good Weekly and catch the AIGC wave.

Apple plans to save computer sales with 15-inch MacBook Air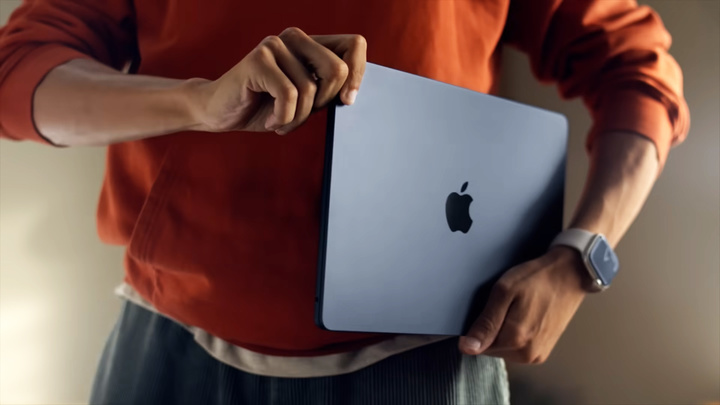 "Bloomberg" Mark Gurman reported that Apple is building a MacBook Air equipped with a 15-inch screen, intends to save is declining notebook computer sales.
Revenue from Apple's Mac products began to decline last summer, and the situation intensified in the first quarter of this year.
According to analysis, this larger MacBook Air may be equipped with M2 chip, the same resolution as the 14-inch MacBook Pro is 3024 x 1964.
The MacBook Air may launch this year, but the exact time is not clear, but Apple is said to be testing it with macOS 14, which will be released at WWDC this year.
In addition to this large 15-inch MacBook Air, Apple is also planning a new 13-inch MacBook Air and 13-inch MacBook Pro equipped with the M3 chip.
Huawei releases advanced intelligent driving system
Huawei released HUAWEI ADS 2.0 (Advanced Driving System, Huawei's advanced intelligent driving system), and said that the system will be launched in the AITO M5 Huawei advanced intelligent driving version, followed by Avita 11, Jihu Alpha S・HI version It will also be upgraded, and more models will be equipped in the future.
This new system is based on multi-sensor fusion, combined with a high-performance intelligent driving platform and an anthropomorphic intelligent driving algorithm, with safety and intelligence as the core, to achieve the ultimate continuous experience for high-speed, urban, and parking scenarios.
At the same time, the system is based on ultra-large-scale cloud simulation and data mining training, data-driven, fast iteration, and travels tens of millions of kilometers a day, making the vehicle smarter and smarter.
According to Huawei, traditional obstacle recognition uses a whitelist recognition method, which requires training to recognize, but ADS 2.0 uses the industry's first GOD network, through the fusion of multiple sensors such as lidar, millimeter-wave radar, and cameras. It can also be identified, and a security line of defense is built from the structure to make driving safer.
iOS 17 may add more Smart Island features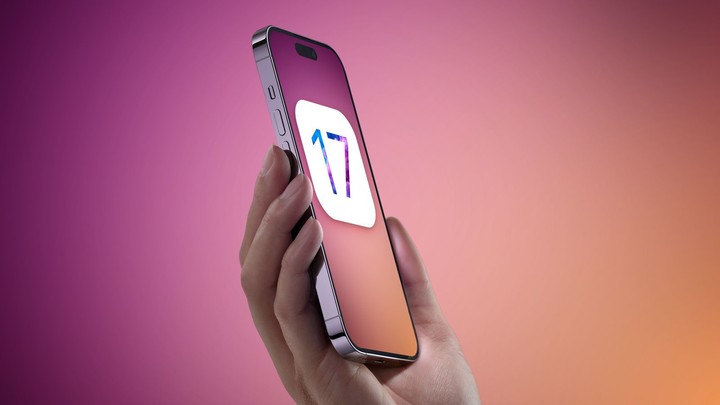 Previously, Mar Gurman had predicted that iOS 17 would bring some "features most wanted by users."
MacRumors then obtained relevant information from some sources with relatively good forecast performance, and summarized seven new iOS 17 features worth noting:
Redesigned Control Center: New design, more customizability.
More Smart Island features: possible move of Siri to Smart Island, and other new features.
iOS may be less buggy, better usable, and more friendly to older devices.
Interactive widgets.
Better Search and Spotlight.
Third-party app stores: Europe will require Apple to support third-party app stores in the near future, only for the EU region.
New CarPlay experience: supports multi-screen display.
Apple may launch two new Mac Studio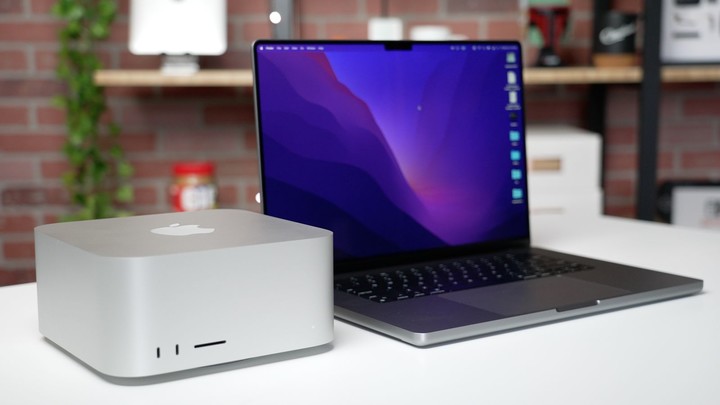 According to Mark Gurman, Apple plans to launch at least two new high-end desktop host Mac Studio, but the release time is not clear.
That means Mac Studio isn't a one-time transitional product before the first Mac Pro with Apple Silicon arrives.
Apple will launch Mac Studio and its companion product, Studio Display, in March 2022. Mac Studio with the M1 Ultra chip is by far the most powerful Mac.

CASETiFY and "Monsters, Inc" launch a joint series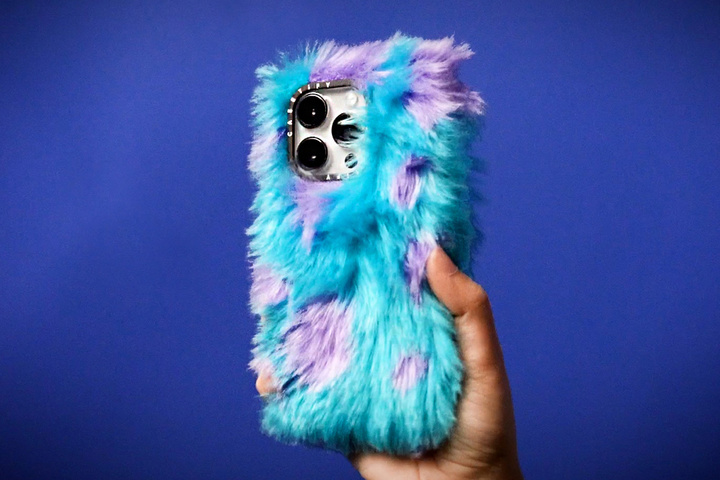 Inspired by the characters from Monsters, Inc., CASETiFY has created a line of phone cases, AirPods cases, AirTag loops, Apple Watch bands and more.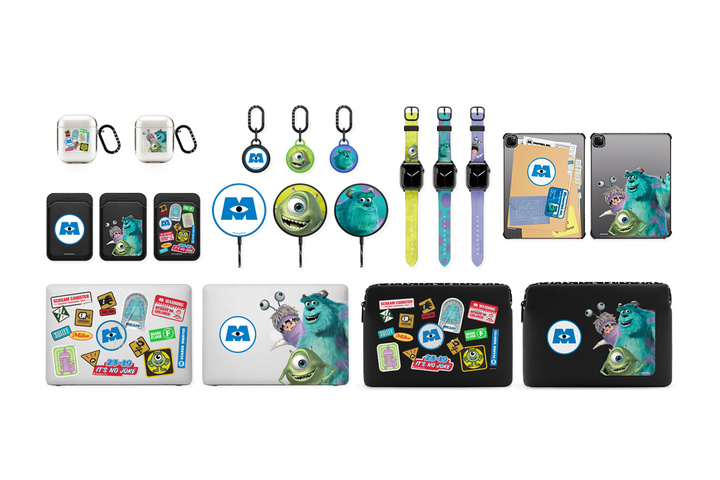 Among them, the furry limited mobile phone case has attracted special attention, and another mobile phone case that can be customized with "work brand" shape and stickers has also attracted a lot of discussion.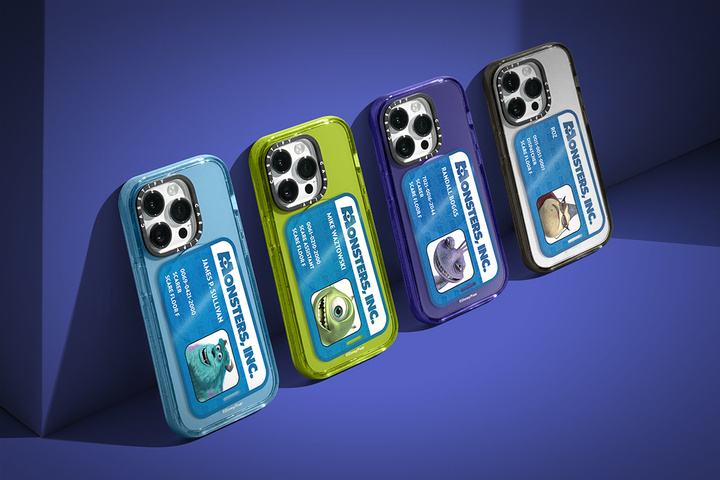 Post Office Cafe opens its first store in Luoyang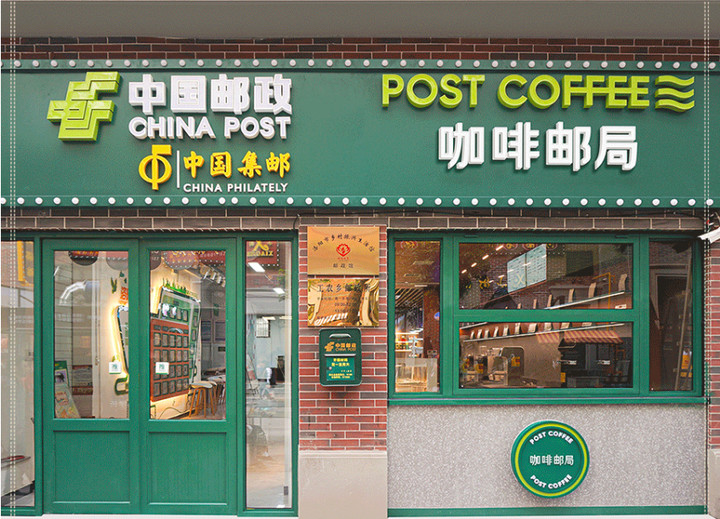 Recently, POST COFFEE opened its first store in Luoyang. Its architectural and design style incorporates retro elements, and it launched post office-style peripherals and a series of opening activities.
Adidas Joint Pharrell Williams Series Exposure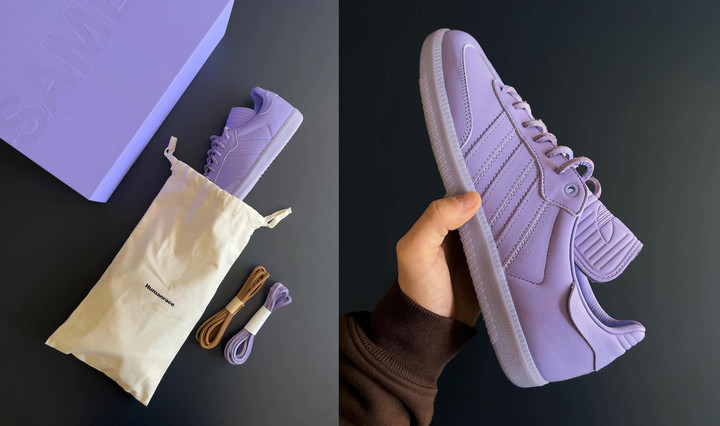 adidas Originals and Pharrell Williams have released a new Humanrace Samba collection that includes this upcoming "Lilac" colorway.
The shoe features a full lilac block, using high-quality leather to cover the entire shoe and lining, and the shoelaces are also made of leather laces.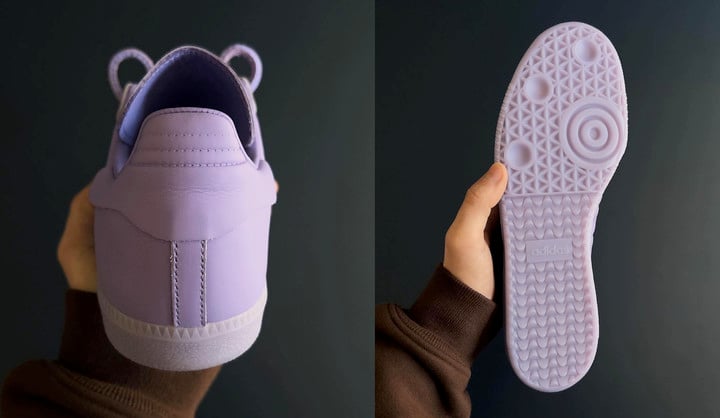 Other details include the iconic football tongue, herringbone stitching on the three stripes, reproducing the original Samba design, and the word "HUMANRACE" printed on the side of the shoe to indicate the joint identity.

Nominated 10 times, Sammi Cheng finally won the "Queen of Actress"
Sammi Cheng won the "Best Actress" award at the 41st Hong Kong Film Awards for her performance in "Running Water Falling Flowers". This is her tenth nomination and her first win.
Lau Ching Wan won the "Best Actor" for his performance in "Detective War", this is the third time he has won the Best Actor Award at the Hong Kong Film Awards.
"To Me at Nineteen" won the "Best Film" award.
'Mario' North American Box Office Performance Remains Strong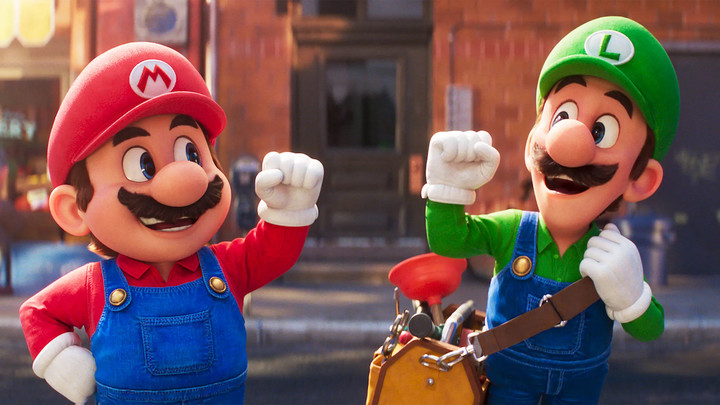 "Super Mario Bros. The Movie" came to its second week of release, and its performance in the North American market is still strong. It recorded a box office of 87 million US dollars at the weekend, making it the strongest animated film in its second week of release.
So far, the movie has grossed $347.8 million in North America and $678 million worldwide.
Hollywood last year's most money-losing movie released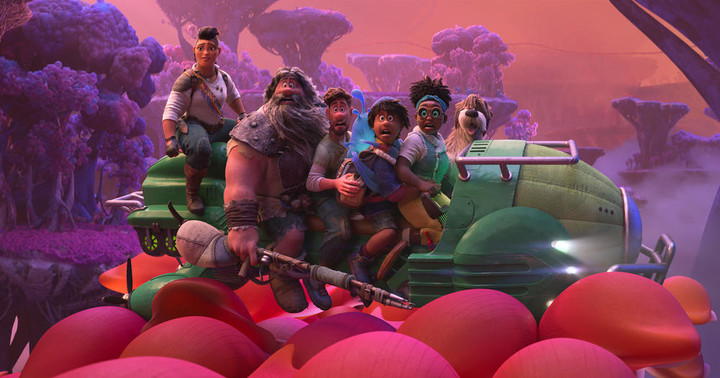 According to Deadline, the top five Hollywood movies that will lose the most in 2022 are: "Odd World", "Amsterdam", "Light Years", "Loyalty" and "Babylon".
The losses for the above films were US$152.4 million, US$108.4 million, US$106 million, US$89.2 million and US$87.4 million, respectively.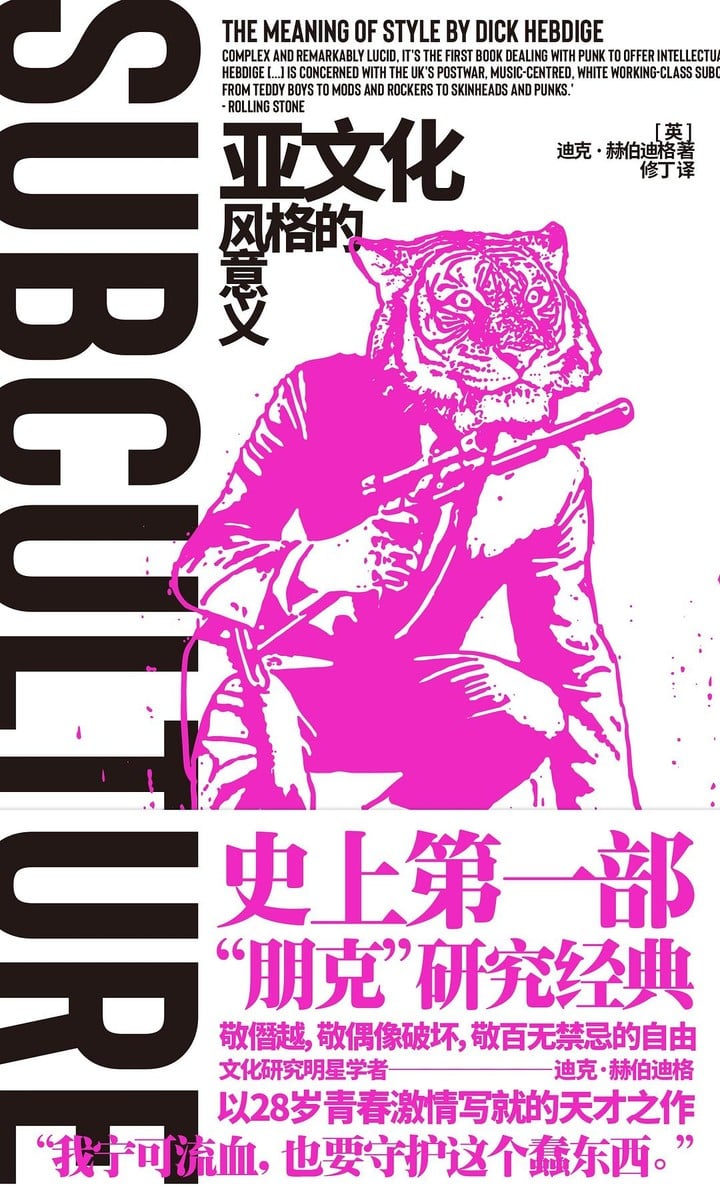 Title: "Subculture"
author: [英] Dick Herbdiger
Pages: 224
Published: April 2023
This book is one of the foundational works on youth subculture, and it is also the first systematic research work on the theme of punk culture.
From the popularity of safety pins, pointed shoes, and motorcycles to the rise of punk, reggae, and glam rock, the author uses vivid historical narratives combined with structuralism, post-structuralism, and symbolic analysis to deeply analyze the functions of subcultures , sources, resistance and incorporation methods, exploring the relationship between youth subculture and social class and its significance to the times.